Work Today Wasn't That Hectic
Hi everyone this is my first post here and am really glad to be part of this community. I am going to be sharing with us how my day went at the office today, Sometimes my day at the work place is always hectic but today was a less hectic day and i am glad for that i do go home sometimes to do my laundry after the day's work added with a hectic day. You can actually see that i need my day to be less not hectic but i thank God for less hectic day.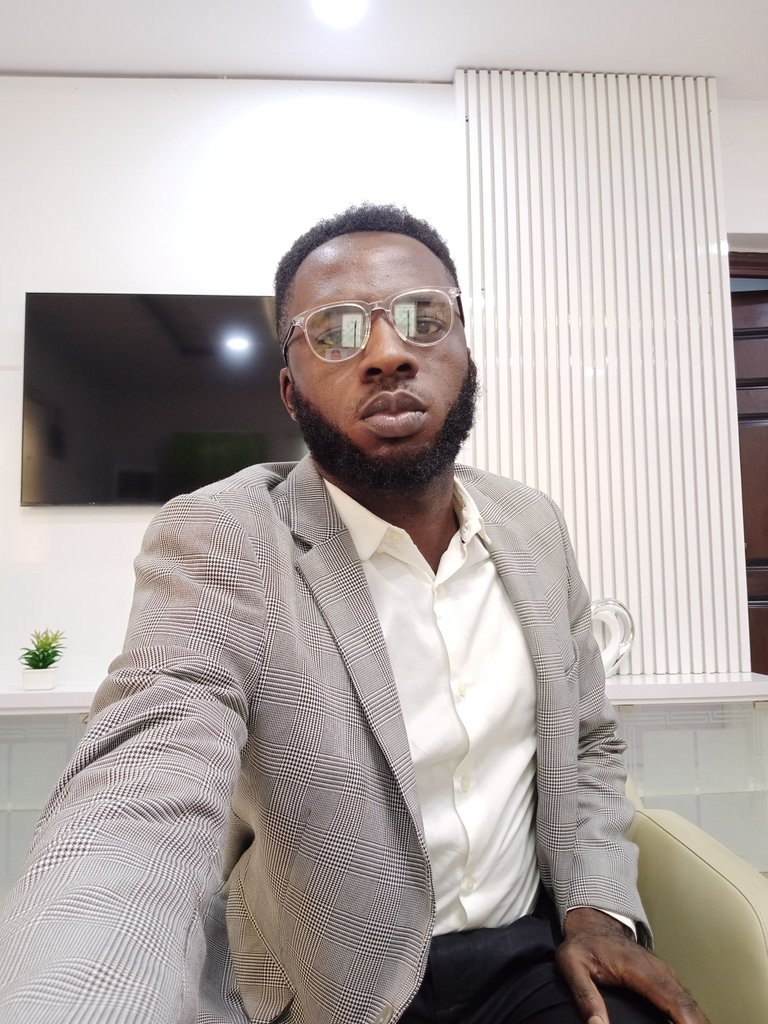 Today, I woke up a late not intentionally but i woke up late and that was not good because i need to have my bath and brush all that will take a little bit of time, So i stood up from the bed and went straight to the bedroom took a shirt out from my wardrobe because i took it only because i had already brought out pant the previous night, Immediately i dropped it on the bed i immediately rushed into my own bathroom.
I had my teeth brushed and had my bath just immediately after brushing my teeth and in 5 min time i was done, normally on a free day. I do have my bath for as long as 10min, 15min tops but in this scenario, I had to bath fast so i don't get to work late. It was 7:45am i have to start dressing up which i did it was just a 5min added to the time that made it 7:50am, I had to set out to work got to work at 8.00 i would have gotten earlier but the rain made vehicles unavailable.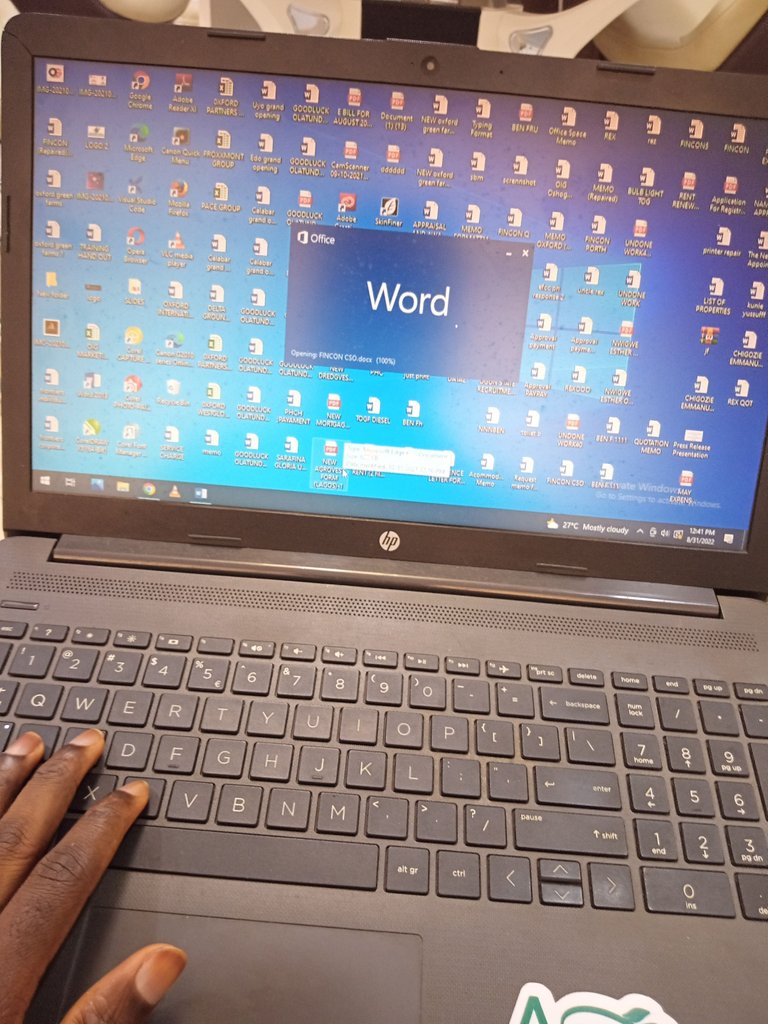 Immediately, I was done with my prayers that i do every morning before doing anything in the office. I am done praying and up next the laptop is next, I have to prepare memo that is to be used for the day, It could be a for a light bill or memorandum for stationeries or even car repairs for the company. I prepare this on a daily most times but not everytime, I do it so that my boss can sign it first normally he has to sign first before anyone else.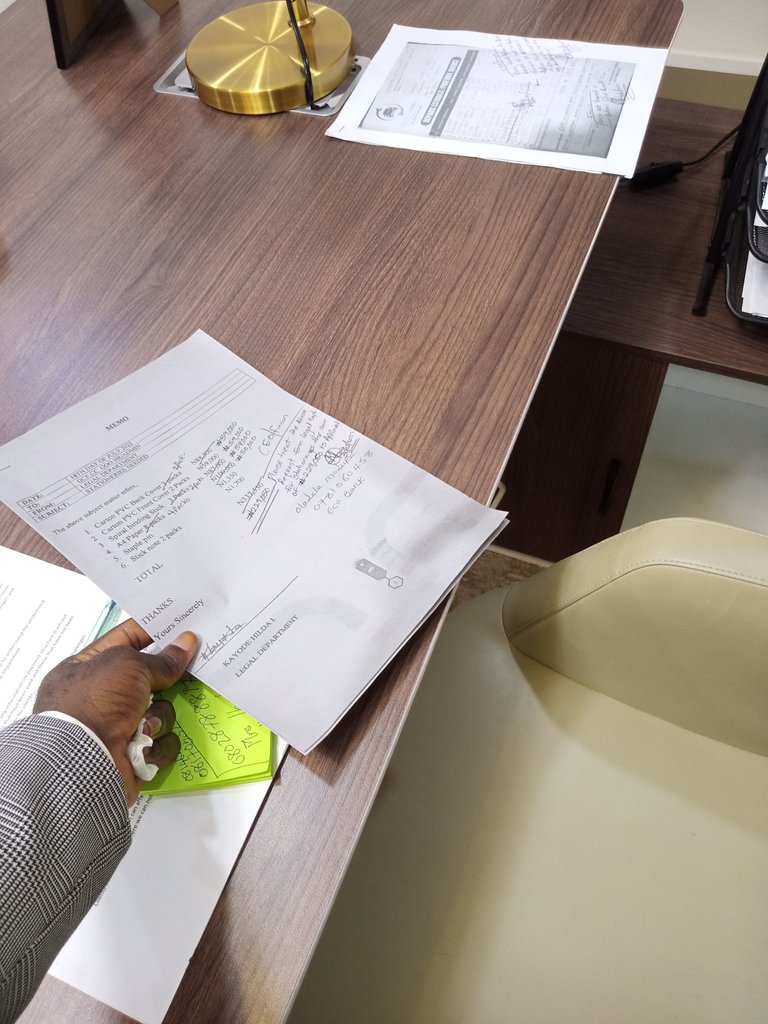 That's me dropping the memorandum on my boss's table he doesn't come early but he will always want to see he's Momo's been placed on the table so he could sign without asking of it from me, I work as a realtor i always be the one to report to the higher authority. This is because i represent myself as a personal assistant to the C.E.O of the company most times.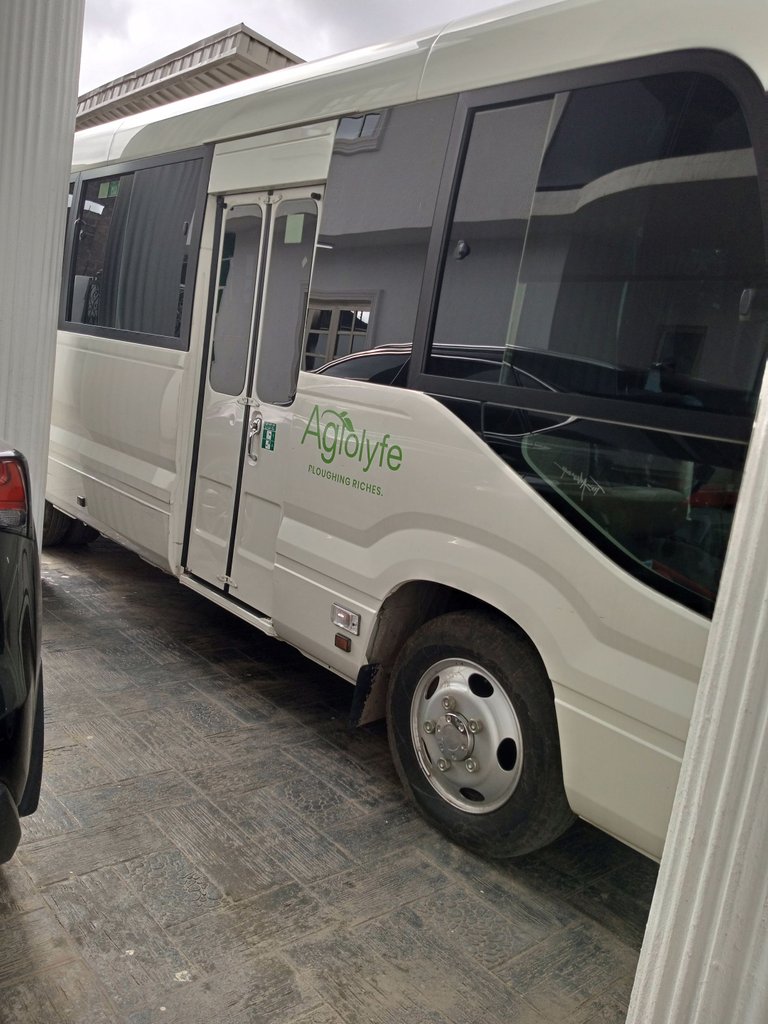 This is our coaster bus most people will say it is a staff, Well all names are accepted that is a brand name on it Agrolyfe and it is a new brand for the company an agricultural sector were you earn Income from farm land rental. It is a good opportunity for some of us that want income and this farmland rental gives it to people, Just trying to enlighten us if you in interested no problem that bus we took it to the car wash today for proper cleaning and it was because no job to be done at that period of time.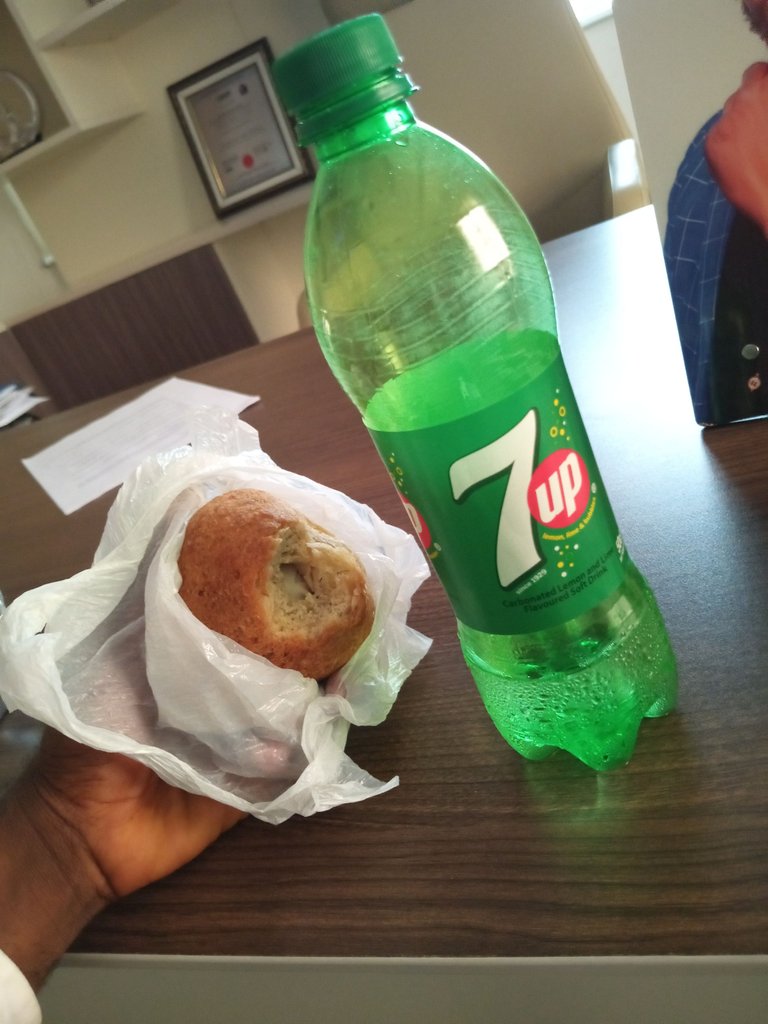 Normally anyone would wait for he's or her car washed but we left the coaster bus there it would be better we return for it and on my way i had to stop at a shop were i got myself egg roll and 7up and as you can see in that photograph immediately i got into the office i began to munch on it i was really hungry and we all know what happens when we are very hungry, We eat like a barbarian and that is a weird thing to do the rest of the day was fun till we closed that was why i said my day was not hectic.
Thanks for reading and i am ready to give my best posts to this community.
---
---