Finding happiness in nature || My Beautiful Sunday and Sublime Sunday
Hi Guys! Happy Sunday!
Today's weather is hot. Anyway, Hopefully everybody is well with the great mercy of Creator. And everyone is having a great time. Now I am sharing with you some photography which I did from the front of our upazila. I hope you like my photography.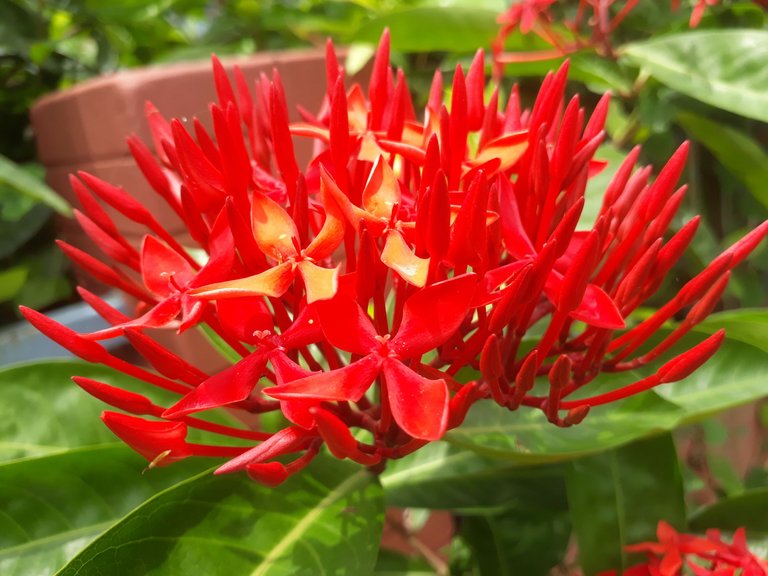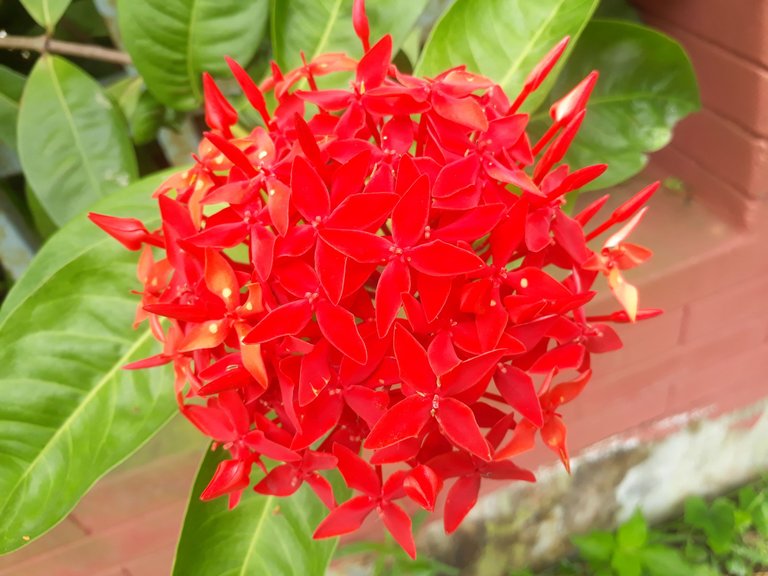 There was a lot of sunshine a few days ago. Moreover, now the sun shines quite well. So as soon as he leaves the house, sweat keeps falling from his body. I left home in the morning and left for the upazila and went to the upazila education office for a job. But on reaching there, sweat was coming out of the body. At that time I noticed that our Upazila Education Officer Sir has not come yet. So I had no choice but to wait. But I was getting annoyed while waiting for a long time and my body was still sweating.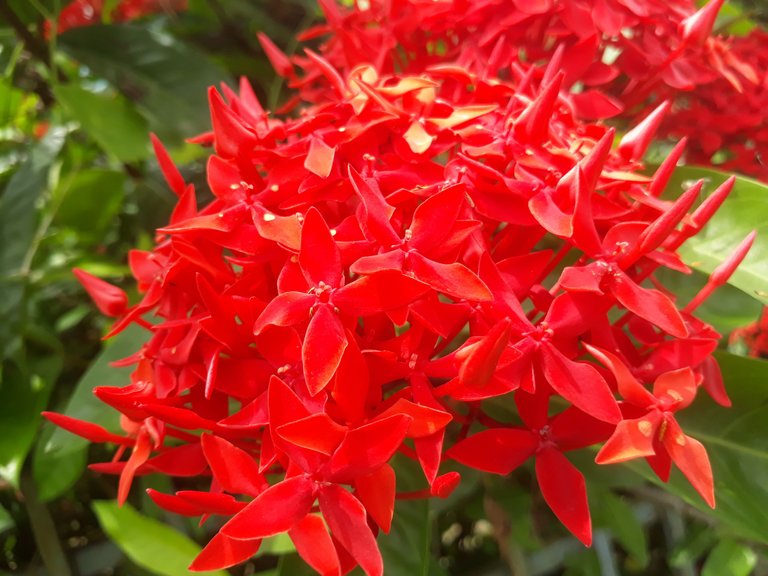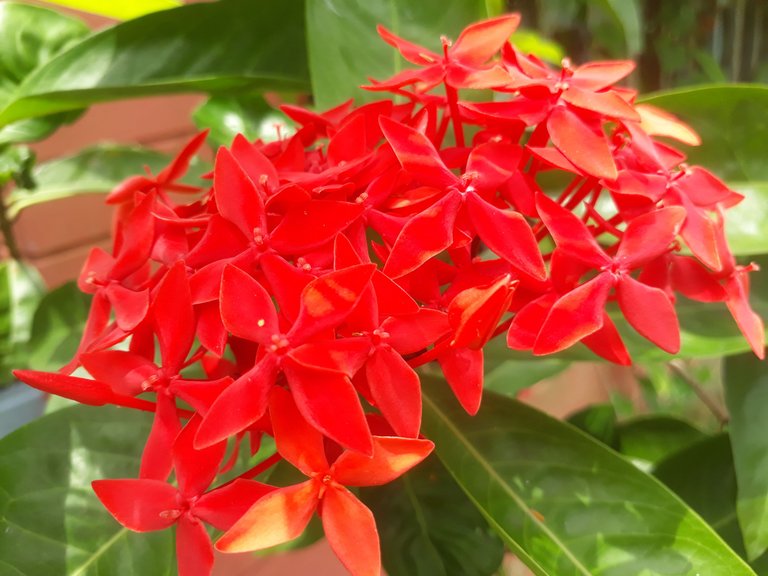 So I was feeling very annoyed as well as feeling some fatigue. So I went downstairs and tried to walk around in a garden in front of the upazila for some time. Because when I went upstairs I noticed that there were a lot of flowering trees and a lot of beautiful flowers blooming in the trees. So I looked for happiness in nature to relieve my boredom and fatigue. I noticed that this wonderful flower was blooming there. I stood there for a long time and enjoyed the beauty of the flowers as well as did some photography. Honestly this moment was just as exhausting as my fatigue. That's how I found my happiness for a while in this nature.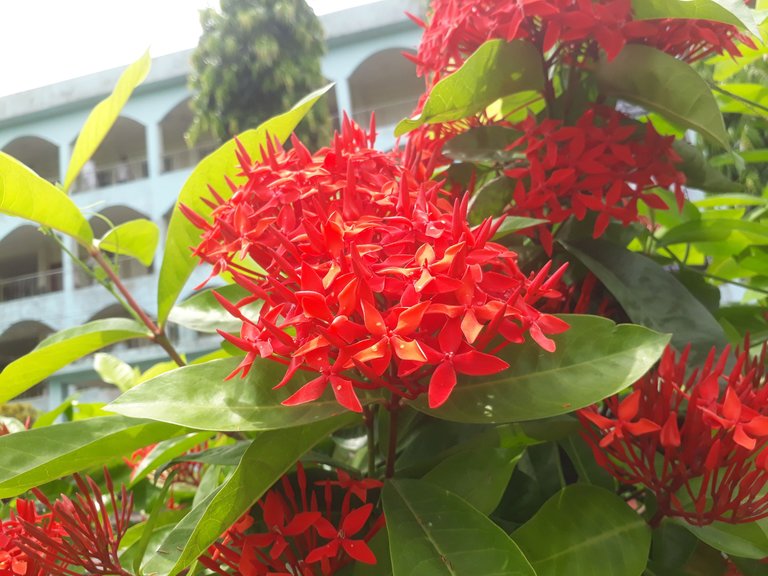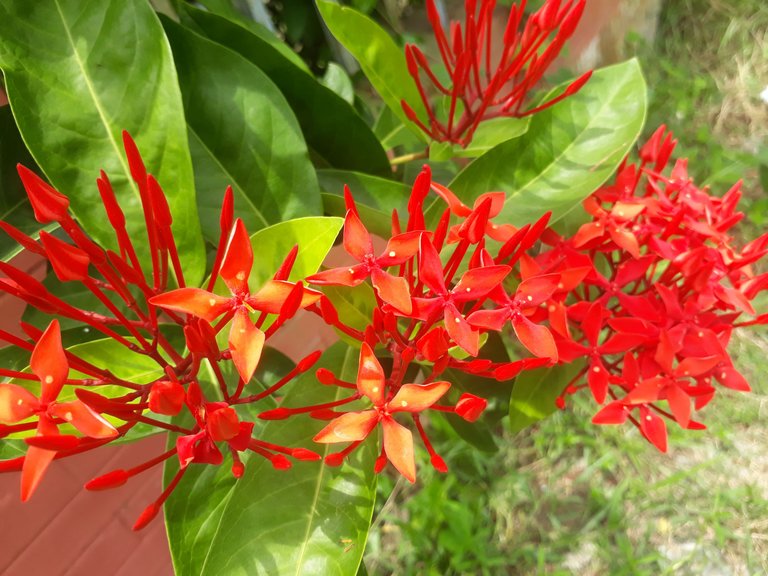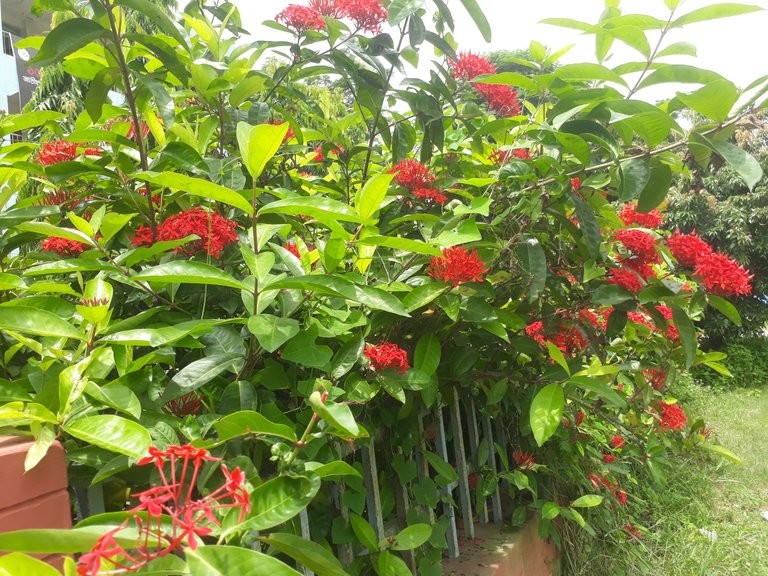 Honestly I was lost in nature for a while. I love spending time in nature. And flowers in particular have always fascinated me. So I try to enjoy the beauty of flowers when I get the time and opportunity. Which fascinates me a lot more as well as brings peace of mind. This unfamiliar flower also fascinated me and gave me peace of mind. Honestly, I do not know the name of this flower. I don't really know the names of many flowers. Although I am weak towards flowers. Anyway this moment was going to make me feel really good. It was quite enjoyable for me.
Thanks For Your reading and visiting
@kawsar8035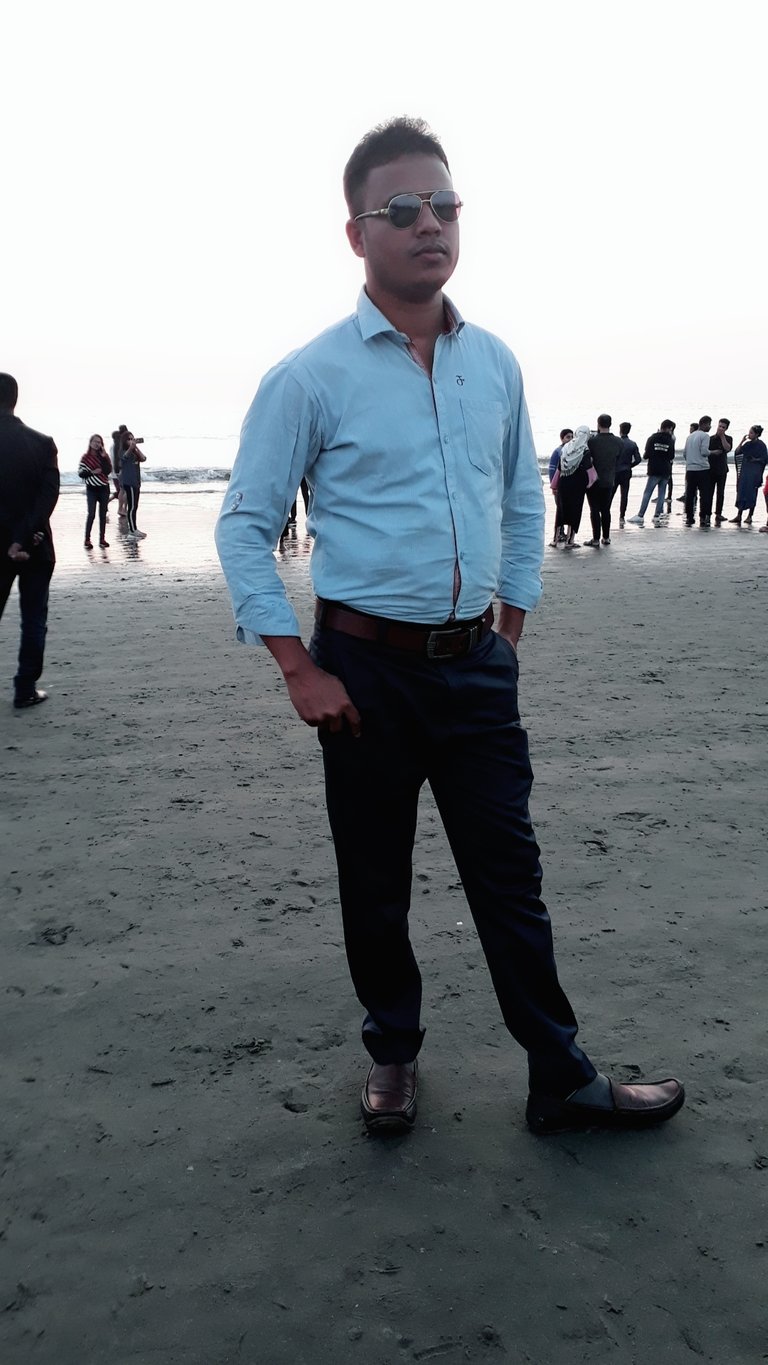 I am Md. Kawsar Hasan. I am Bangladeshi and proud to introduce myself as a Bangladeshi because I love my country so much. Because this is my motherland. I am engaged in the teaching profession. When I can teach my students something new, I have a different feeling. I also like to learn and do something new every day, I like to mingle with new people and like to learn something new. I always think of myself as a student of nature. Because we have a lot to learn from nature. I just try small to learn. I love to travel. A lot can be learned from nature through travel. Love to learn and write. I have been trying to write since I was a child and that is why I often fall behind in writing. I try to respect people. I think if you respect someone, your self-esteem does not decrease but increases.
---
---