Let's come with me in village road || Beautiful Sunday and Sublime Sunday
After finishing the afternoon prayers like every day, I went out for a walk in the village streets. It was raining all day today and the village roads were a bit muddy. When I went out for a walk on the village road, the sky was still a bit cloudy but it didn't rain after that. I like to walk along the village roads. The main reason for this is that the road has flowed through the middle of the ground causing the land on both sides and the lands to be submerged in water, leaving only water and water on the side of the road.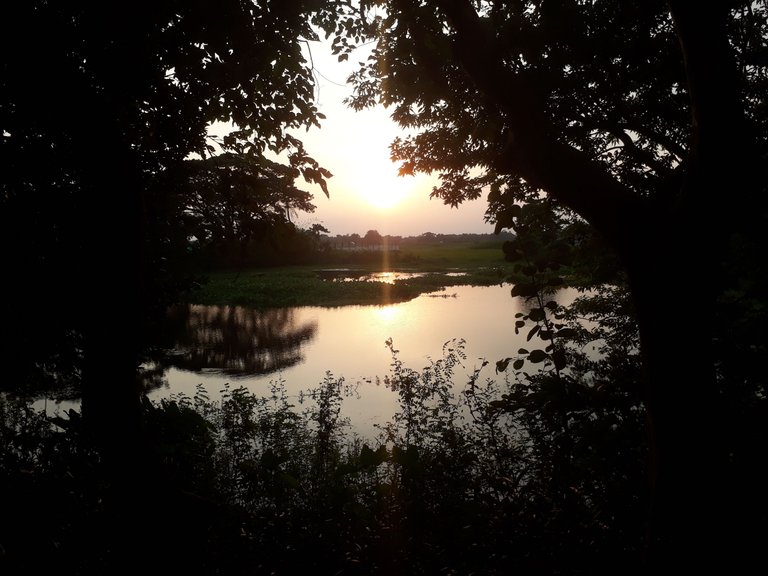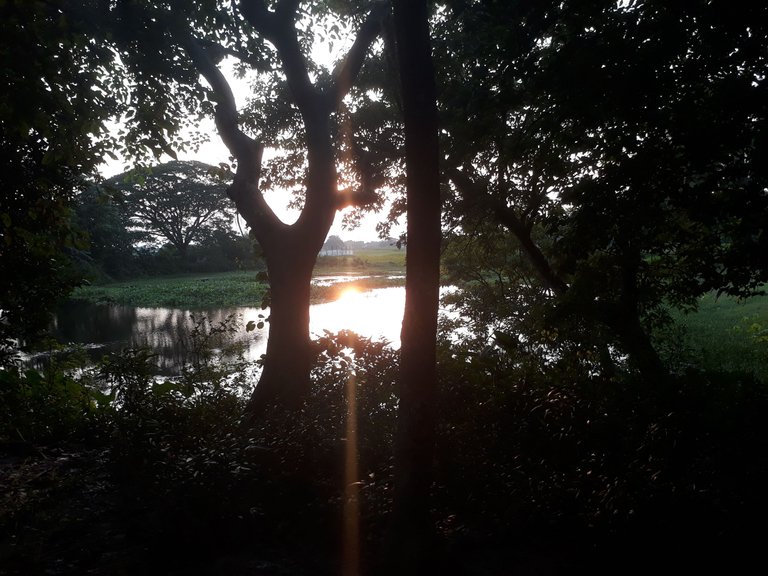 After going some distance, I met a colleague and a friend of his in a house. There is a big pond next to that house. Then the sun was almost tilted to the west and this view of the sunset was reflected in the water of that pond. I liked the view then so I took photography.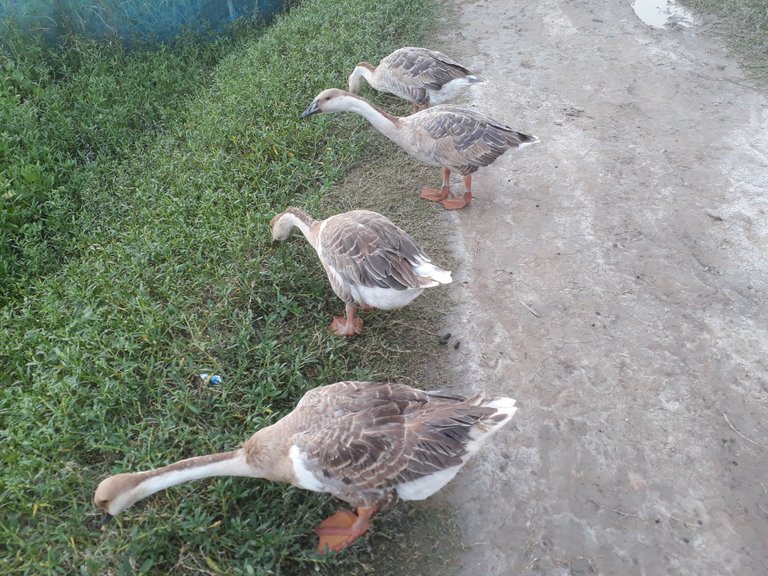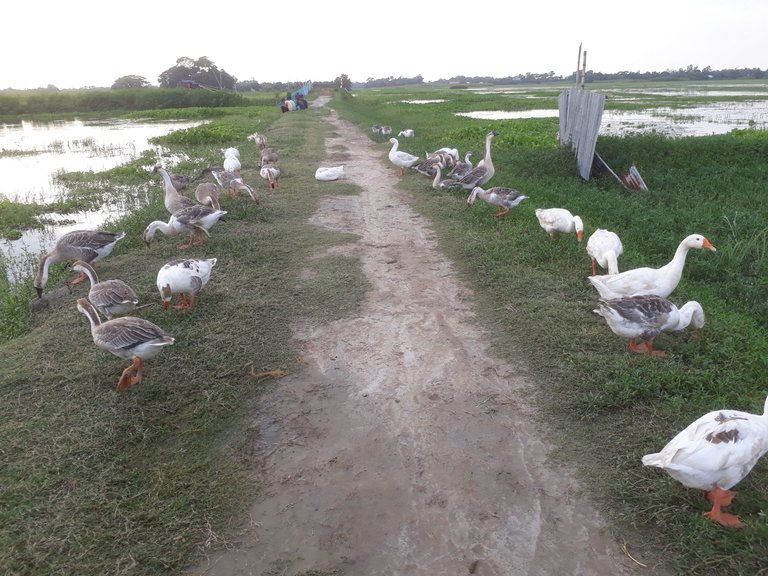 Of course, when I first went out for a walk, I heard the sound of some goose or geese in the distance. These were shouting very loudly in the street. Especially when someone was walking in front of them on the road, they were making loud noises aimed at him. As I was walking alongside them, they started coming towards me with their long lips and making loud noises.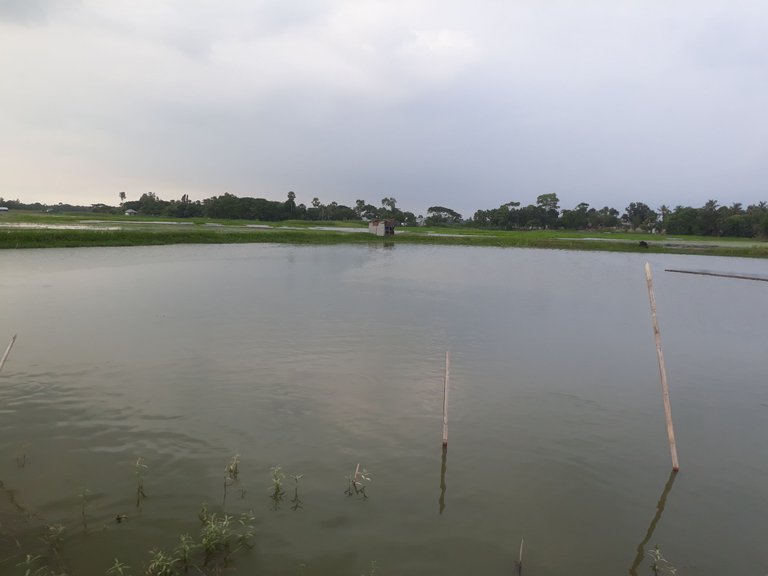 There has been a big fishing project on the side of the road. There were some fish jumping.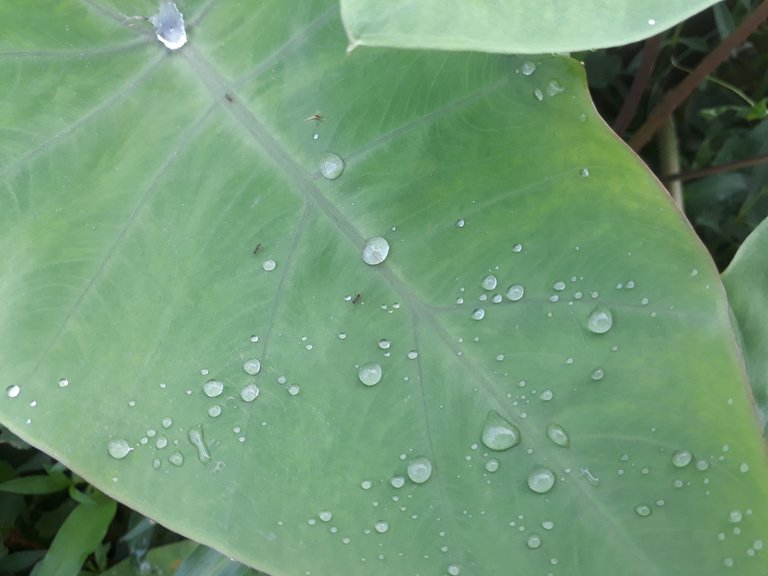 Due to the rain all day today, rain water is still accumulated on the leaves of the trees. Although rain water does not accumulate easily on these leaves. But I liked the sight of rain water on this leaf. Because it seemed an exception.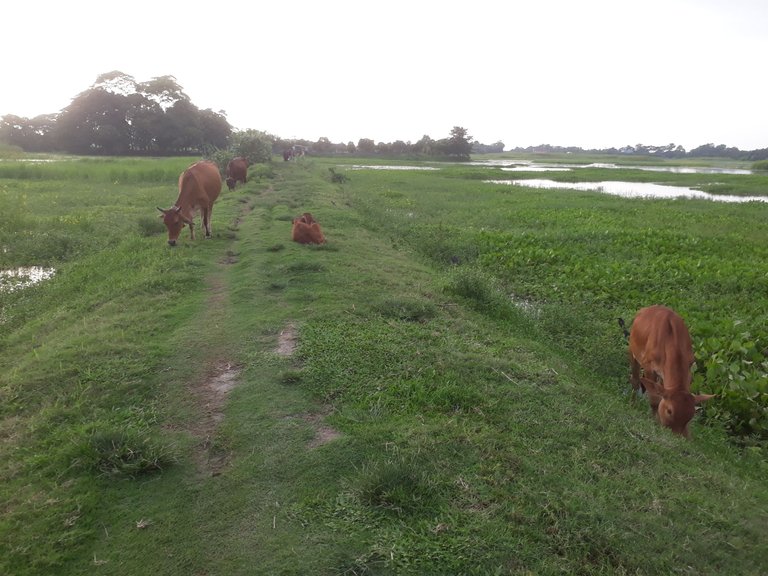 As I was walking along the road I suddenly saw many cows. The cows had to eat the grass on the side of the road.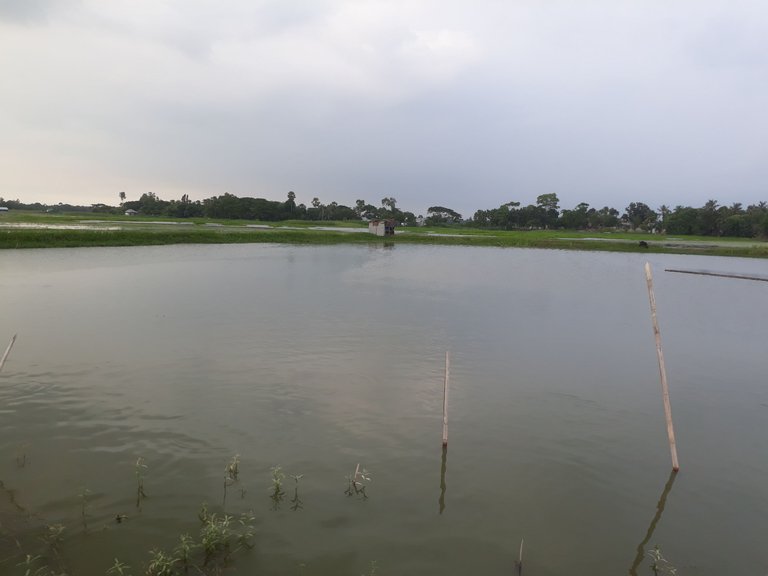 The last time I left for home, I was standing on the bank of a big fishing project, bidding farewell to my colleague and his friend. Then I saw that this fish project was moving a lot of fish in the water with a lot of noise. Simple like this is a lot bigger and much deeper. It is never possible to dry with irrigation. It is very deep and the fishes in this fisheries project are very big.
Then I left for home. This short trip on the village road gave me a lot of pleasure and brought freshness to my mind. I enjoy walking the village streets and spending some time in the surrounding nature. So I go there every afternoon to spend some time.
Thanks For Your reading and visiting
@kawsar8035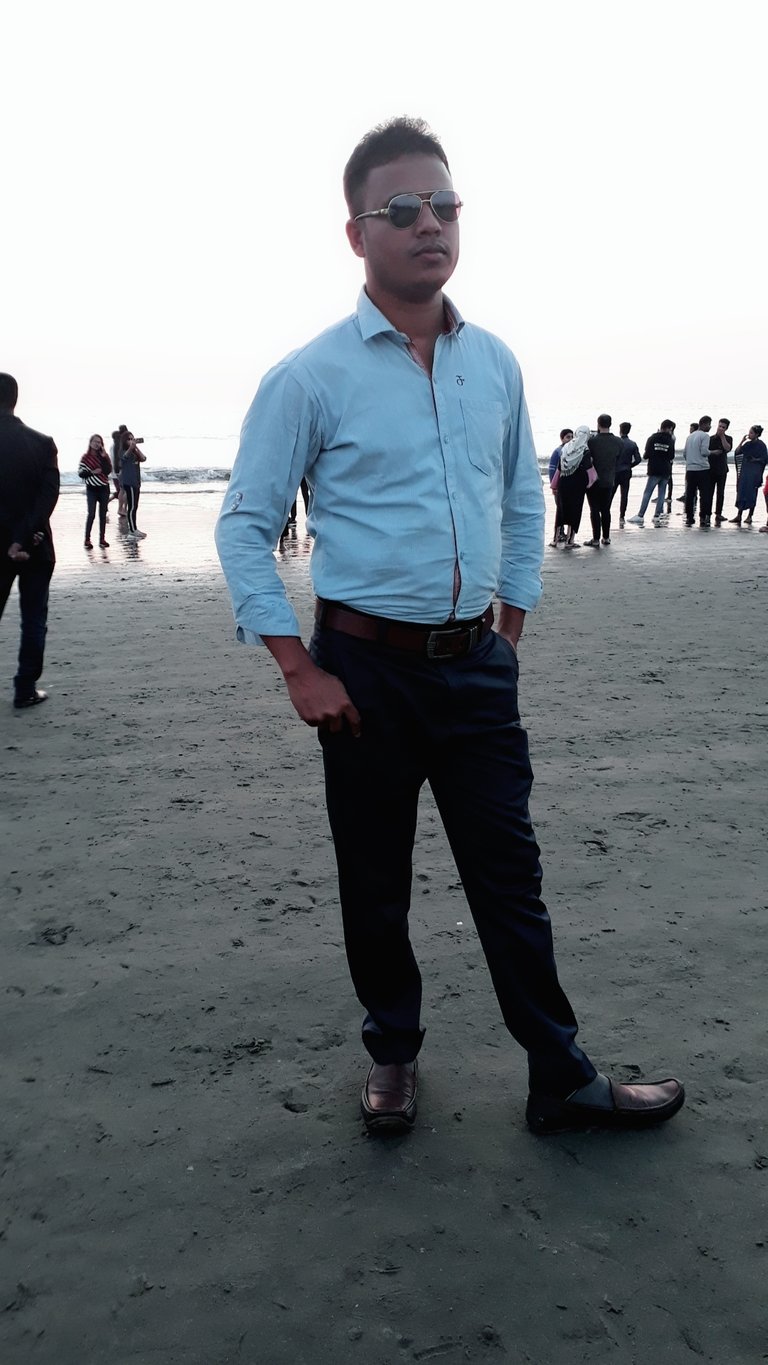 I am Md. Kawsar Hasan. I am Bangladeshi and proud to introduce myself as a Bangladeshi because I love my country so much. Because this is my motherland. I am engaged in the teaching profession. When I can teach my students something new, I have a different feeling. I also like to learn and do something new every day, I like to mingle with new people and like to learn something new. I always think of myself as a student of nature. Because we have a lot to learn from nature. I just try small to learn. I love to travel. A lot can be learned from nature through travel. Love to learn and write. I have been trying to write since I was a child and that is why I often fall behind in writing. I try to respect people. I think if you respect someone, your self-esteem does not decrease but increases.
---
---