Photography of the dragonfly sitting on the vine
Hello All Insect and Nature Lovers!
Hope everybody on this site also had a great day. I'm fine too. Today I am sharing with you the photography of a dragonfly. I took these photographs a few days ago when I saw a dragonfly sitting on a vegetable tree in our backyard. I hope you like these photographs.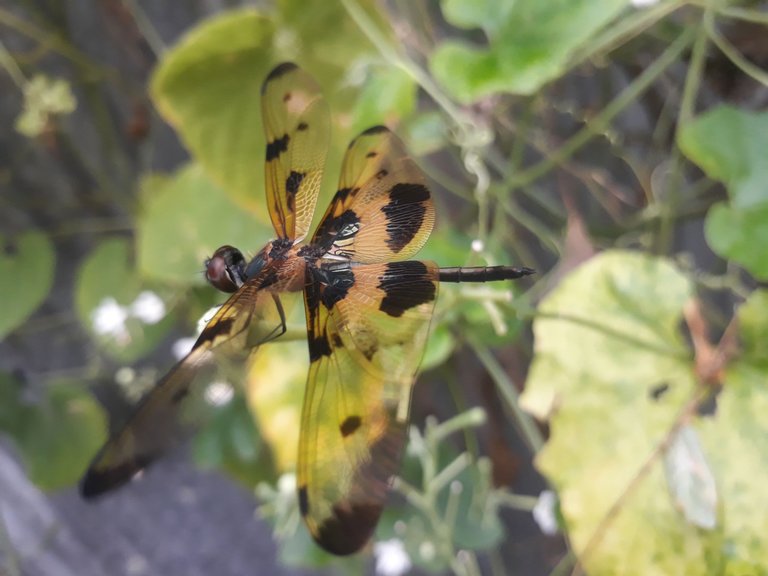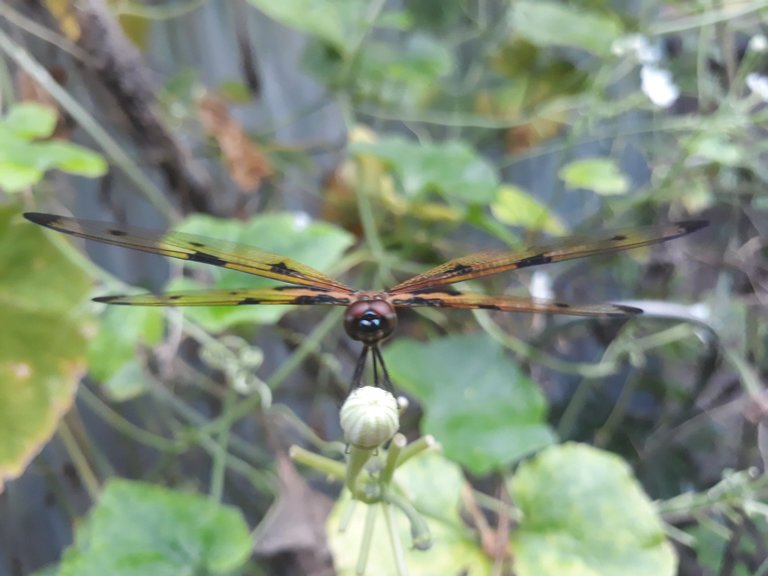 So all the time in our backyard we see different species of dragonflies sitting on the leaves of trees or on the vines of trees or on any pole. This is an almost everyday scene.
Like I was standing next to the vegetable tree in our backyard a few days ago and watching how the vegetables were grown. It was then that I noticed an extraordinary dragon fly perched on a vine. I went ahead and saw a variety of skin colors. In fact, a multi-colored dragonfly.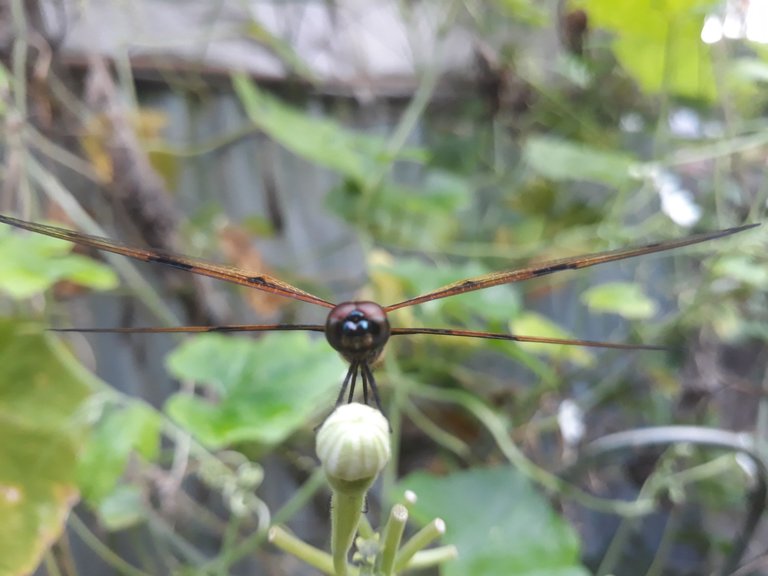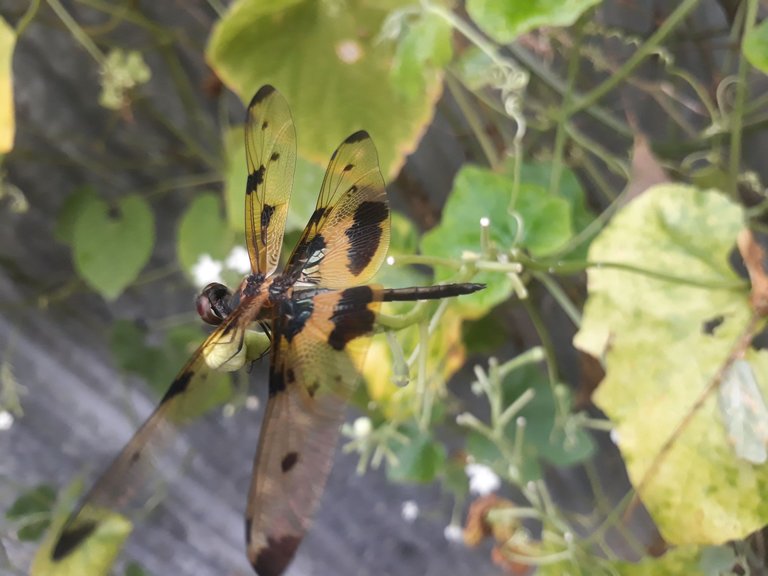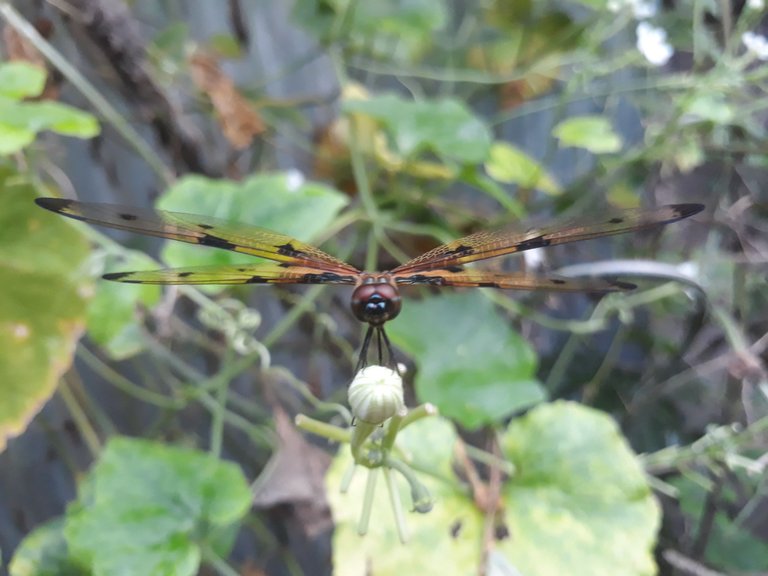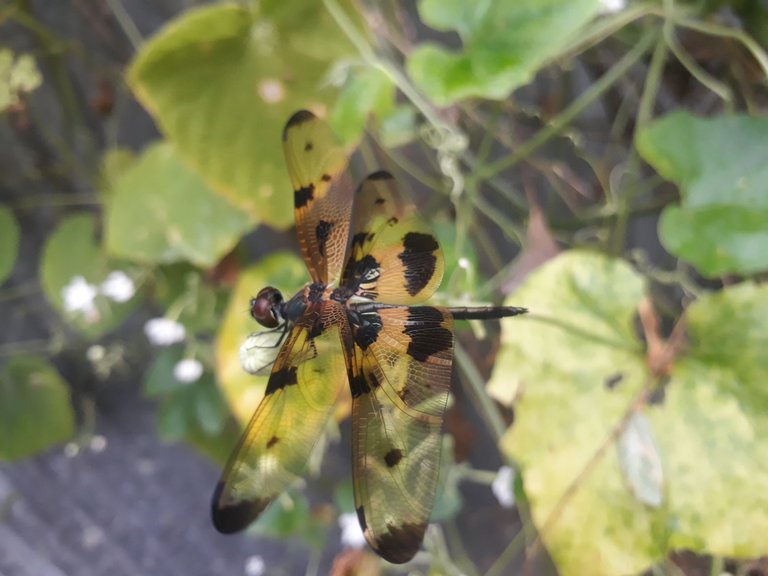 I liked it a lot and I tried to do photography as well. But while doing the photography I noticed that his eyes were rolling around and I was wondering if I was catching him. It seemed to me that its round head was rotating at a 360 degree angle. Then it flew away and after a while it came back to its previous place and sat down. Of course I was able to take a lot of photography. I tried to photograph it from different angles. But it would be the last one to go and sit a little higher and I left.
This post is totally plagiarism free and All the pictures taken by me
| Picture type | Insect Photography |
| --- | --- |
| Device | Samsung Galaxy J7 |
| Photography type | Dragonfly Photography |
| Focal length | 3.6 mm |
| Photo Location | Cumilla, Bangladesh |
| Photographer | @kawsar8035 |
Much Love And Best Wishes To All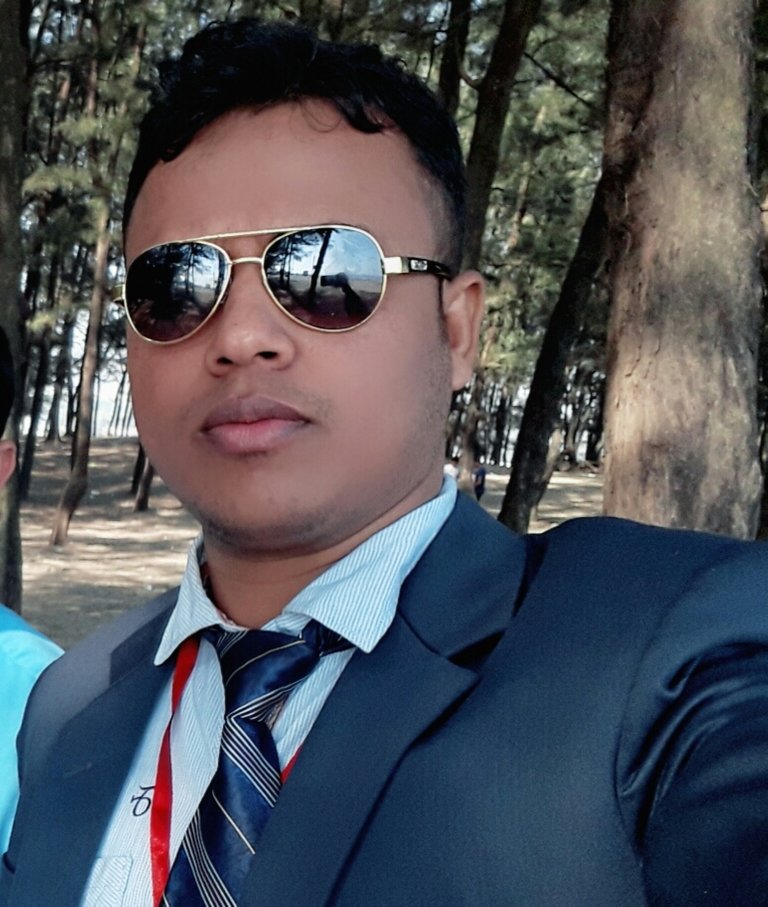 I am Md. Kawsar Hasan. I am a Bangladeshi. I feel very comfortable to introduce myself as a Bangladeshi. An assistant teacher by profession. A writer intoxicated. So I feel very comfortable writing content on different topics. It's great to know the unknown and learn something new. Love to travel.
Add Me On Facebook
Follow Me On Twitter
---
---