Life is Fragile!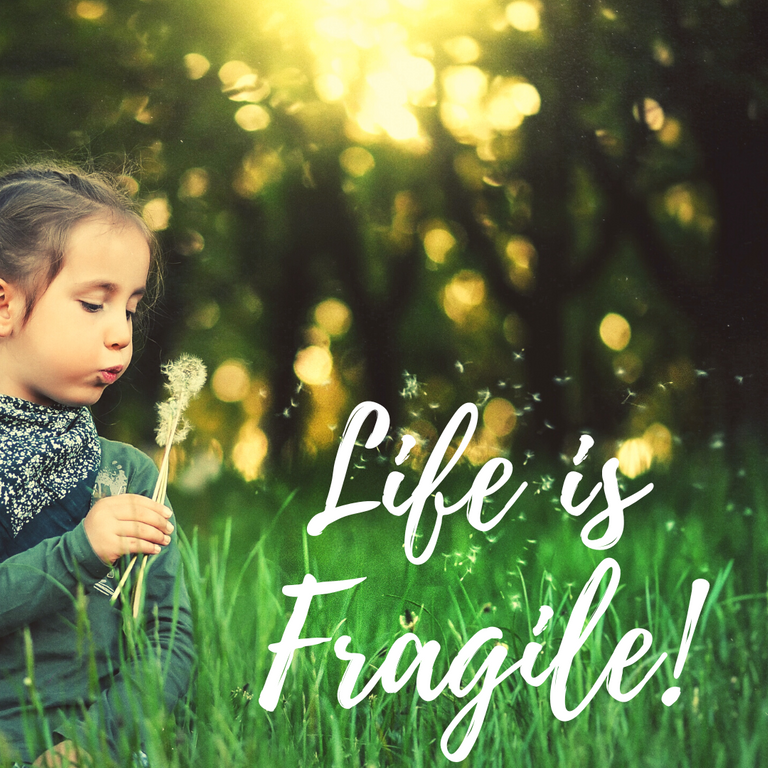 In the last one month, I have had 2 very close family members admitted in the Intensive Care Unit, at separate times and at different hospitals and for completely different things. And it is times like these, we realize how vulnerable we are when any of our loved ones are in pain, fighting their ailments and in a situation where we can do nothing to help them. At times like these, when we do not know what the next hour looks like, we realize that we are not invincible, nothing is forever, we are not in control of many things in life. It dawns on us, life is fragile.
Do we go through situations like these to give us a sense of the fleeting time. How easily we have taken our everyday for granted. We put off a lot of things for another time and another day. We don't make time for things that are truly important, and for people that truly matter. We hold on to grudges and live with such arrogance and assume that our life is forever.
Tring to please others and impress others, we waste a lot of our time. And at least where I am currently, people are so concerned by what others would think of their actions. Almost all actions are based on what they think is expected of them from their society. Well, in reality, none of it really matters.
Life truly is fragile for all of us. And it sure does go by in a blink. Especially when we look back at the time gone by. Knowing how fast time goes by, live life to the fullest. Love unconditionally. Forgive easily. Laugh wholeheartedly. Live in the moment. Be grateful for all the blessings and all the learnings. Be ourselves. Dream crazy. Dream big. Be Kind and most importantly live a life with no regrets.
It's been a few days now that my family members are out of the Intensive Care Unit and are recovering at home. And I am truly thankful and grateful for that.
Thank you for reading.
---
Image created on Canva
---
---