So much to do and such little time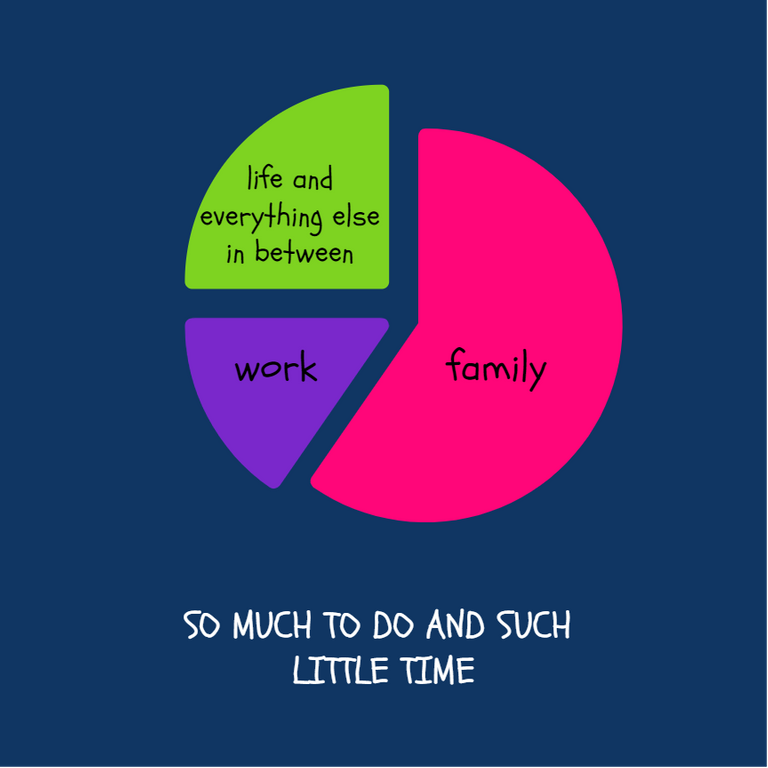 So much to do and such little time - this sums up my emotions for the last couple of months and more so over the past few weeks. Or it could be that I am slacking behind and not using my time wisely.
I am visiting my family, and this has added to me being laid back and so lazy at times that absolutely nothing gets done. I have an exam coming up and between studying, spending time with family and work, there is hardly any time for HIVE. I have a list of things that I would like to make time for every day, I may not be able to alter my routine here, but I would like to get them done by waking up an hour earlier in the day.
CTPX – There is something about CTPX and Listnerds. I enjoy them both. I do not spend as much time as before on Listnerds, partly because there are not that many mails as there were earlier.
Where has everyone gone? Maybe to CTPX.
I must admit is time consuming and it is something I want to be more consistent with.
Publishing on Hive – It is goal of mine to post daily. Many days, I write the post but don't get around to publishing it, because…, well, because I just don't.
I want to get over the stress of publishing posts and becoming comfortable with it. I am in awe of those who consistently publish posts here. I am learning to get over myself and hit the publish post button.
Engagement on Hive – Well, what good is it if I cannot be more engaging here. I should make it a point to engage with 5 posts daily. I am sure I can make some time for that.
Rollercoin – Rollercoin is my stress buster. The days I have the time, I play some games and on other days, it is not on my mind. Since this was my first rollercoin season, I learned quite a bit. And in the seasons to come, I would like to login everyday to get some tasks done.
Noise.app – I miss posting on noise.app It has been a while since I posted. And hopefully I can manage my time, so I can be active on noise.app
---
I am here too:
CTPX
Rollercoin
Listnerds
Actifit
---
Image created on studio.polotno. An alternative to Canva.
---
---