Reflections: Memories And Gratitude

It was a hot afternoon. The sun was high up in the sky and the danfo bus I was in moved steadily through the heavy traffic. Almost all passengers found ways to fan themselves, myself included. The heat was unbearable and the bus was the fastest means to get to my destination that day.
The lull of the trip and the heat threw me into a reflective mood as I watched various scenes on the road. I was thrown back to a time in my life when I strove and struggled for a comfortable life. I always wanted to be better and worked hard to achieve it. I asked myself what was the purpose of thinking back to an unpleasant time…was it to make myself sad? Or to wish I had done things differently? Or to compare that time with my present state?
I concluded that the purpose of my reflection was simply gratitude and that was the truth. Immediately I admitted this to myself, I was elated. I did not mourn the past. I am thankful for it and compared it with where I am presently. I knew that the struggles of the past were meant to make me who I am today.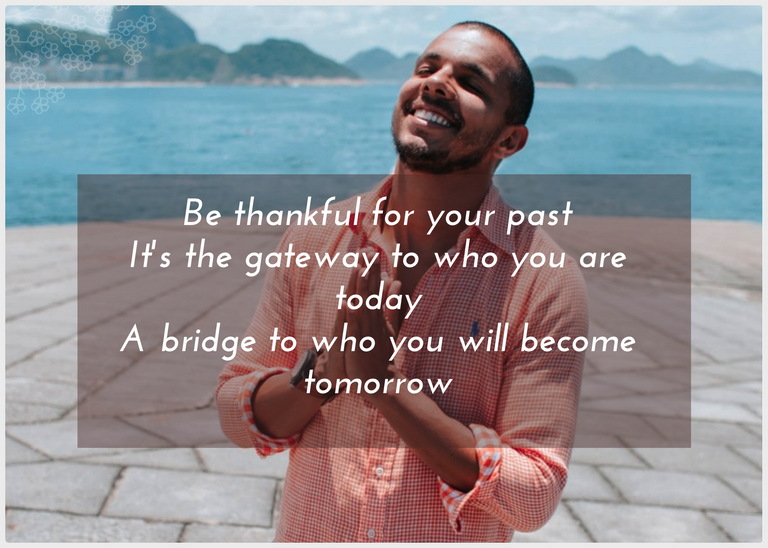 Some people may say it's negative thinking but I disagree. Our past is securely tucked in our memories for good reason. Our memories make us who we are and give us an identity in this world. If we lost them, we would be simply….lost.
We have good and bad memories and often, we prefer to stew in or reminisce about the good. This is not bad; celebrate your wins!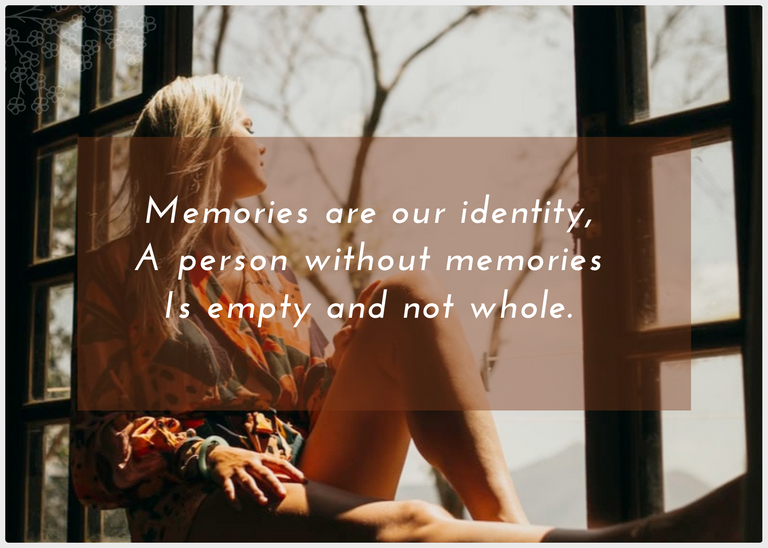 What about the bad, unpleasant memories? They are in our minds for a reason or two: to avoid making the same mistake(s), to work out ways to be better or to rise above the mistakes and to appreciate life.
We have an adage in my language that when a person trips and falls, he goes back to examine the place where he tripped and learn what made him trip. This means 'going back' or reflecting on our unpleasant pasts helps us retrace our steps so we can make better decisions and hopefully happy new happy memories.
Therefore we must never take our memories for granted. Though unpleasant, we need them to be whole and better. A whole person comprises both the good and bad, the pleasant and unpleasant.
Are you grateful for your unpleasant past? I know I am!
Thank you for visiting my blog.
Image by: Marcos Paulo Prado via Unsplash, edited with Canva
Image by: Marcos Paulo Prado via Unsplash, edited with Canva
Posted using Neoxian City
---
---