Too Early To Plan For 2022?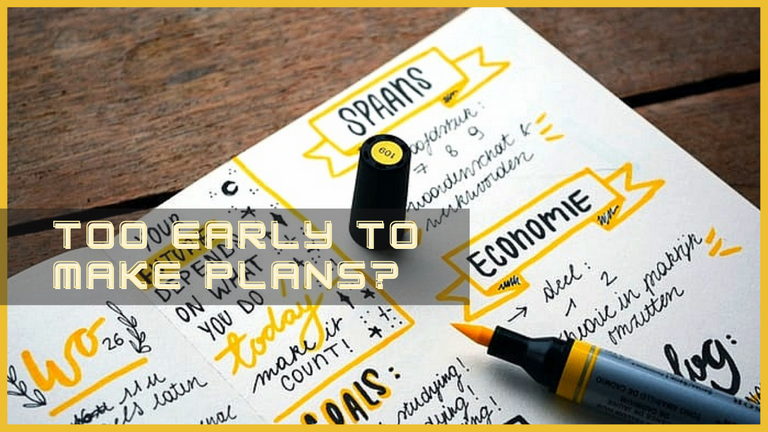 "The priceless lesson in the New Year is that endings birth beginnings and beginnings birth endings. And in this elegantly choreographed dance of life, neither ever find an end in the other."
— Craig D. Lounsbrough
---
---
Happy new month, folks and welcome to December, the last month of the year!
The year 2021 has been a lot of things for all of us. For me, it's been a year of growth and discovery. As we get ready for the end of the year festivities, we are also mindful of the new year around the corner.
Some people have already made their plans for 2022, some people are in the planning stage while others are yet to make any plans.
Some people prefer to live in the bubble of the season celebrations because they don't want to face the anxieties that come with a new year.
But really, is it too early to plan towards 2022? My answer is negative. I'd rather be in the 'already planned' group than be in the 'yet to plan' group. The earlier we make our plans and start working towards achieving them, the better.
Presently, I am writing down my 2022 goals and ways to achieve them but feel as if it is kinda late to make plans. But better late than never, right?
For the determined and optimistic ones, they have their sights set towards the end of 2022 already! This is reality.
What are your blogging goals for 2022? I have mine set out and it's about more growth and quality. By January 2nd, 2022, I will be a year old on Hive and it feels so surreal! It feels like I started yesterday and have come quite far. But I still have a long way to go.
Joining Hive, growing my account, interacting with brilliant minds here and building some social capital has been fantastic. I am not who I was in January 2021, I am better! I have known growth —physically, mentally, financially, and emotionally— since I came on board.
With the plans that I have set out for 2022, I hope to double my growth process. This is the beauty of life and Hive, right? Continuous growth.
Just to chip in —Hive's bull run has been impressive these past few weeks but we should not get sucked in or carried away. Instead, we double our efforts towards delivering quality, improving our networking and staying consistent in our activities here.
Have you made your plans yet? It's not too late to start now. How tall are your plans/goals for 2022? Make sure they are realistic and achievable.
Start now.
Do not wait till the last week of this month or on new year's day to write down your resolutions.
Happy new month and merry Christmas!
---
---