1 and 2 cents add up to something worthwhile

Whether we admit it or not, being on the poor side of life comes with a lot of unprintable disadvantages. It sucks, to be honest, and this is why we are always trying to have more money to increase our net worth, multiply our investment and increase our earnings. Talk about the poor trying to get rich and the rich trying to get richer. That's our reality.
Imagine living in a world where the poor and the dead are considered the same. Nope, not the type of poverty people claim to be when they beg for tips on socials.
You need to know that there is a hierarchy to this 'poverty train'. A landowner who receives monthly rent can claim to be poor, a business person who dreams of joining the billionaires club but is still stuck with a net worth of thousands can also claim to be poor. As I'm writing this, I'm pretty sure that I have a long way to go as far as being rich is concerned, be it in Naira or Dollar.
Don't think too much about that.
This undiluted desire is the highlight of insatiability in man.
We now experience situations where parents overlook their parental instincts due to their financial ambitions. Those who took an oath to never be in bed with corruption are now the hotbed of all corrupt practices. Trace the root of their actions. It won't be a surprise to know that everything started going wrong when they succumbed to 'filthy money'. Hehe
---
As I said, there is a hierarchy to this poverty train.
---
Right now, this is still a world where the desire to make money has made people stoop too low and do what they would never have considered doing. I would desist from giving an example here because you all know what is going on around the world. People still do fetish rituals in this era because they want to double up their money.
It's a pain!
And a shame!
You need to always count yourself lucky if you've never had a hard time because of money. Even if you don't get to eat exactly what you crave, you can always take solace in the fact that you have something to eat when you are hungry. You have a roof over your head. You get to drink clean water. What else are you asking for?
If you haven't heard, perhaps this would be a good time to inform you that many people in different parts of the world do not have drinkable water. Even in Nigeria, I have been to some towns where you either buy sachet water or make do with coloured tap water. No need to even talk about the homeless.
I know that we have a lot of lazy lads out there who would rather sit in terminals to beg for alms instead of hustling like their peers, but let's not forget the really poor ones who are unfortunate to the core.
I'm not asking you to take them to your home. You may not also have a job for them, but since money is now ruling the world, you can as well drop pennies for them.
Yeah, pennies!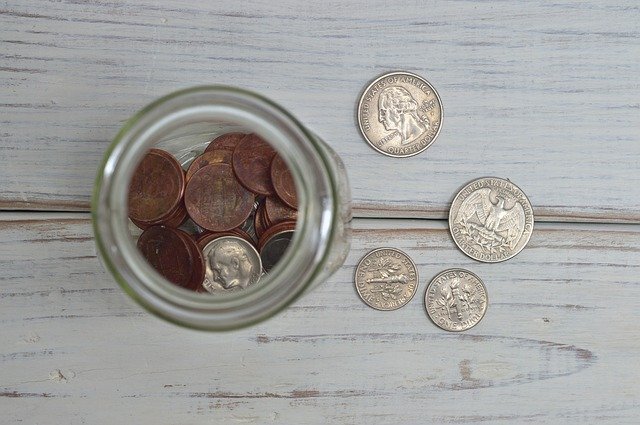 Pennies are money too. 1 and 2 cents from many will add up to something worthwhile.
When it comes to making money and trying to escape from poverty, you can be forced to make a decision even when you are not happy with the choices.
I hope we all make a wise decision in this money-making desire.
Thanks For Not Missing Any Full-stop Or Comma
Also published here
Image Source
Posted Using LeoFinance Beta
---
---