Long-term investors can be patient beyond imagination - Market fluctuations

Back in the days, when I studied Capital markets as a finance student, I always told myself that those that deal with stocks (shares) must have a great deal of conviction about their investments. That strong conviction they have, even when it seems as if their shares are not yielding any return, makes them patient beyond imagination.
You must have observed that fearful investors panic and sell whenever they notice a fluctuation in the market. On the other hand, an investor who is convinced about his investment will see such fluctuations as an opportunity to increase their holdings.
They buy more when you expect them to pull out from a stock that is not yielding a good return. At first, it may seem like an uncalculated move, but make no mistake about their intentions. This is the attitude we often see in long term investors and I can assure you that a bunch of them always do their homework before putting their money into any project.
Apparently, they are aware of the risks involved and they are the type that emphasises the importance of risk-taking. All they need is conviction. Once they have good reason to invest in anything, they overlook the short-term fluctuations and adopt 'patience' as an investment plan.
You heard that right. Patience is an investment plan that all investors need to have.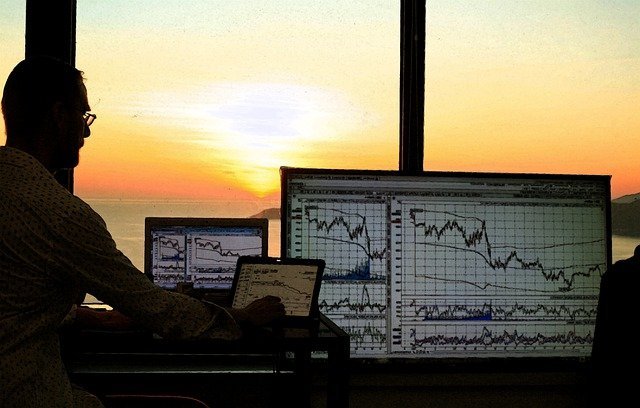 Investors in the Capital Market are on one side of this.
Those that invest in crypto are not any different.
Both types of investors are guilty of paying too much attention to the market movement. Little wonder why it always makes headlines whenever BTC drops by 0.0001%. Hive is also feeling the hit and it's getting expected reaction in the market. Of course, everyone is not in panic mode and that's good news, but we all see the impact of the dip on our wallets.
I can still recall feeling so excited when I saw hive move above $0.5 sometimes last year. The fluctuations were always there, but it leaves us with positives after each dip. Now, the same token is valued at $1.3 and it can either dip or boom. Whatever the case may be, I'm pretty sure that long-term holders are not too bothered about this fluctuation.
As investors, I can't ask anyone to completely overlook the dip. We will always be on the lookout for slight fluctuations in the market.
Just remember this piece of advice; 'don't pay too much respect to short term fluctuations in the market'. Be patient!
Thanks For Not Missing Any Full-stop Or Comma
Image Source
Crossposted to here
Posted Using LeoFinance Beta
---
---