Money Talks; Fit this into your day-to-day conversations.
Money and everything about it, ranging from the hunt for money and everything we do to be in more control of our earnings, is gradually becoming the leading cause of stress in our day-to-day life. It's like our life revolves around money and we look forward to grabbing money-making opportunities whenever it presents.
There is no point in asking why money has become such an important topic to us. The reason is fairly obvious. What I would rather consider weird is why anyone would be reluctant to have conversations about money.
Like, how can you not read or even have conversations about money?
Some people talk about things that can land them in trouble, yet they consider it as some sort of taboo to talk about money. I genuinely don't understand the reason behind that. The popular opinion is that 'money talks' always sound sophisticated and should be left to the experts. Well, maybe the experts will also be involved whenever you want to spend a quid on ice cream.
For those who may be interested, there is a long list of money talks to fit into conversations;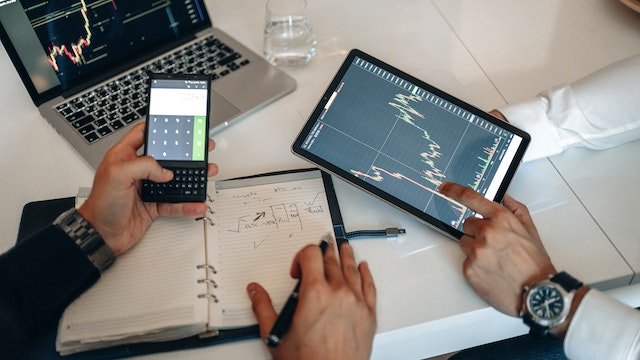 You can talk about savings, debt, investment, credit, spending, retirement planning and co. Also, there is no limit to when you can fit this into conversations. Try talking about it with your partner. Get your kids involved in conversations about personal finance. Have some money talks with friends and be conscious about having conversations about money when you are surfing the internet.
There is this forum I check out very often whenever I'm taking a little break each day. It's an online forum where you can have conversations on several topics. As far as I can tell, topics about debt servicing, savings, investment and other topics related to personal finance usually get very low interaction on the forum. It's almost like those topics are invisible. Meanwhile, topics about Tvshows, Music and Sports seem to get a lot of interaction.
It makes you think, doesn't it?
If you avoid having honest conversations about debt, investment, savings, retirement and co, how will you save yourself from running into financial problems in those areas?
While this aspect of personal finance doesn't seem to be of interest to many people, there is always a huge rush whenever people hear or read cliche lines like; "Get 10X return on investment". What people fail to understand is that this is one of the cliche lines used to pull investment con by fraudsters. There are untold stories about these, but that's by the way.
It may feel tedious to read about topics that relates to finance. It can also be uninspiring to talk about it when you can be using the same time to talk about the latest gossip in town. But I know from experience that having money talks helps a lot in polishing our financial knowledge. This subsequently transcends to an improved personal Finance.
How about you start now to consciously fit topics related to personal finance into your conversation with those around you.
Thanks For Not Missing Any Full-stop Or Comma
Thumbnail Image is taken from Pexels
Posted Using LeoFinance Beta
Posted Using LeoFinance Beta
Posted Using LeoFinance Beta
Posted Using LeoFinance Beta
---
---