Optimizing my offline shopping experience: The drama never ends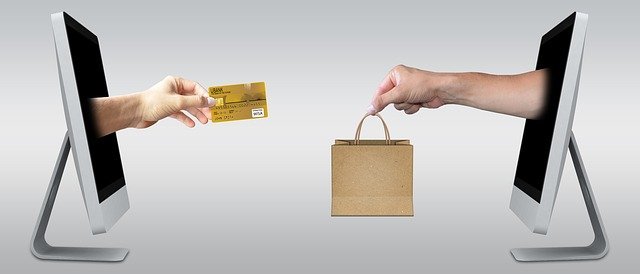 In a time where the likes of JUMIA is offering people an opportunity to CLICK and get items delivered anywhere they want it, going to shopping malls is beginning to look more stressful than ever.
Without being spelt out, I want to believe that a whole lot of people enjoy the convenience that comes with online shopping. I also enjoy it especially when I want to get electronics. What I find hard to deal with is the time frame it takes to deliver items from when an order is placed to when it will finally be available for pick up.
---
For example, this is an item I ordered on 8th September, but I would have to wait for almost a month to get the package.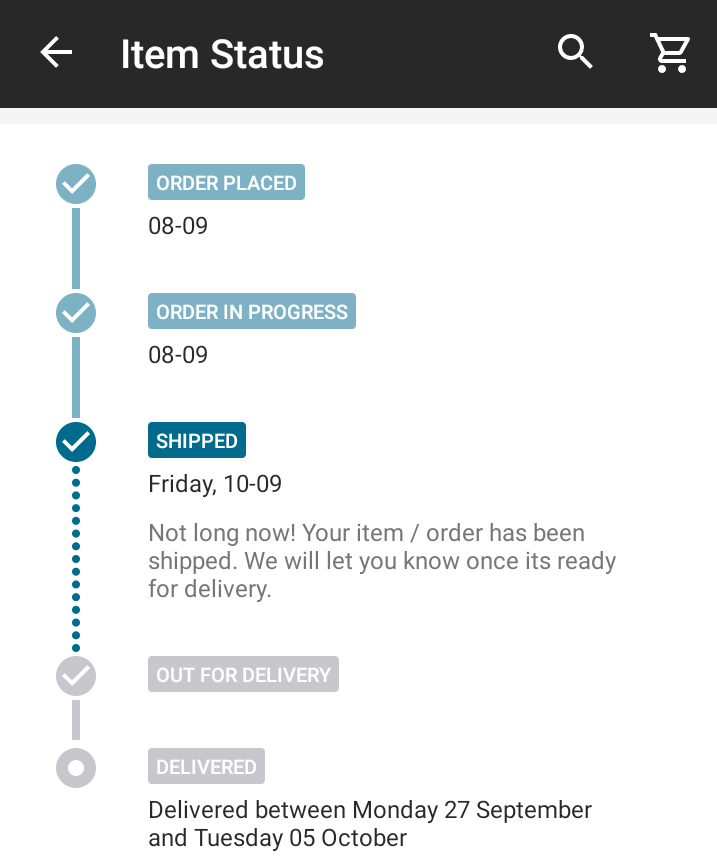 Hint: My Vlog kits are on the way. Haha.
Well, no whining about the item. I wouldn't be needing it until I complete my relocation. Let's say in a month interval - all things being equal.
---
But what would I do if I urgently need an item?
---
This is a no-brainer. My best bet would always be to visit retail stores and start an ultimate search until I get the best quality of whatever I need.
In this part of the world (talking about the commercial city of Onitsha, situated in Anambra State, Nigeria) the shopping experience can be more like a combination of physical and mental battle.
If you are lacking in either way, you would have yourself to be blamed because everyone you see there is ready to take your money and send you home with nothing. No kidding!
---
I unavoidably went to one of those shops yesterday
---
My phone charger had an issue and I didn't want anything that will make me spend hours trying to add more life to my phone. In case you don't know, our electricity supply over here is ludicrous. Charging with a crappy charger would be a waste of petrol. I had to go and get a decent fast charger.
And so it begins!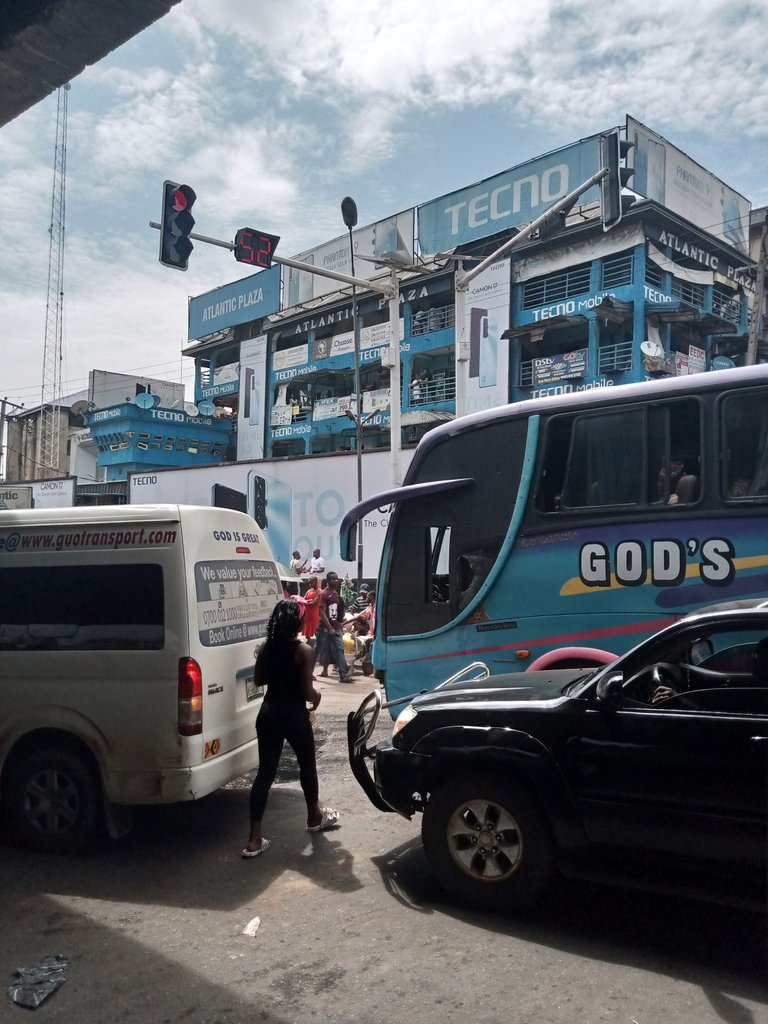 That's a phone plaza in New Parts Market, Nkpor, Anambra State.
You'd see the traffic light showing RED, eh? Okay, just forget it!
Nobody cares about the colour. Be it Green or red or whatever, drivers will always step on the gas whenever they see any space. Pedestrians have also learnt to improvise. Just like the lady you see in the picture, if you are ready to go about your business of the day, you would have to be sharp enough to pass through any little space you see.
Walking into a shopping plaza like this can be quite dramatic. The drama starts right before you go in. Young boys will be trying to sell anything they have in their possession to you. Most of them will be quoted at a ridiculously high price. Others are just fake products or stolen. If you are not careful, you may become a victim of pickpockets.
To get a good product, you would need to overlook those hawkers at the forefront and go into the retail stores inside the plaza.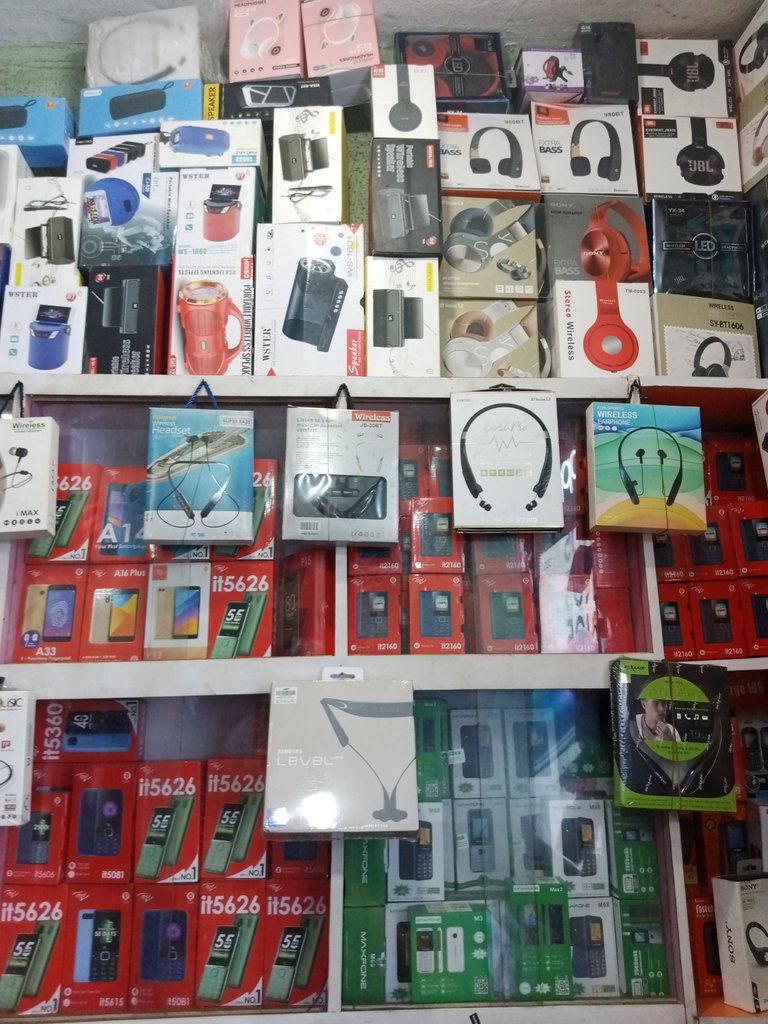 1/5 view of the store I patronized
These retail stores have their drama. They would likely want to use the whole day to haggle price before letting go of any item. I tagged along for a while and finally paid $4.something.
Albeit some drama, this was a nice shopping experience.
Thanks For Not Missing Any Full-stop Or Comma
Image Source
[//]:# (!pinmapple 6.154139 lat 6.832953 long Offline shopping at Onitsha, Anambra State, nigeria d3scr)
Posted Using LeoFinance Beta
---
---