The Dilemma of Job hunters
For as long as I can remember, choosing between a job that pays well and a job that aligns with an individual's career goal, is one of the biggest headache for those that constitute the workforce in my country.
It is likely the same in any other part of the world, but I'm trying to speak with certainty here so, I will reduce the scope to Nigeria.
Here is a scenario;
---
Job A offers a considerable monetary reward, but it does not align with my career objective while Job B aligns with my career objective, but the remuneration is worth 70% of what I will get in Job A.
---
I hope it doesn't look like one of those messy hypothetical scenarios we see in Academic textbooks. Nonetheless, you get the gist and I'm pretty sure that many people have been in such a scenario.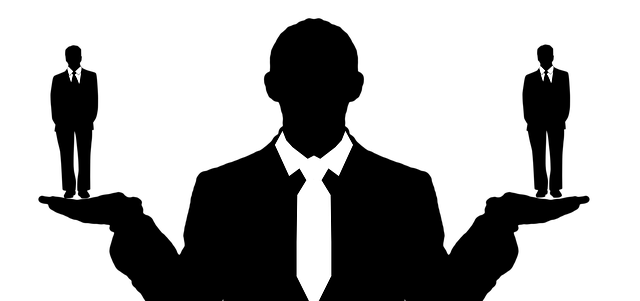 To some, it may be an easy decision, but I can't say the same for everyone.
The first time I was faced with something like this, back in the last quarter of 2020, I was the one that needed all the advice I could get from those who I saw as experts in human resources. I also did my research to know what to go for and most of the feedback I got can be categorized into two.
As follows;
Firstly, the money-wise advice.
Being a student comes with a lot of financial struggles and this gets tougher when you graduate. People know this. Many people with excellent certificates and personal awards are working in industries that do not suit their certification or career objective, yet they signed up for the job because of the monetary benefit attached to it. They also know from experience that having a good-paying job will make it easier to foot bills.
To such people, their advice is always to overlook career objectives or any fancy stuff like that and focus on doing the job that pays more take home.
As far as the money is coming, they are okay working as an Accountant instead of practising as a lawyer ~Something like that.
Secondly, the carrier wise advice
Albeit the low monetary reward at the beginning, those in this category will always tell you to overlook the monetary rewards offered by Job A and focus on getting aligned with the job that suits your career objective.
The idea is that you can augment your skill while doing a job that suits your career objective. This will invariably yield good financial benefits in the long run. Let's say 3, 4 or 5 years later, for those that are patient enough.
---
That's just the majority pool.
By the end of it all, anyone that is faced with this dilemma would either have more headaches or be forced into making his choice based on a lot of variables. Of course, some of these choices come back to bite them in the long run.
I knew all the pros and cons attached to going for one or the other, and I also knew that making the choice is something I needed to do. It wasn't easy for me to choose what I chose at that time, and I'm happily facing the outcome of my choice en route to my ultimate goal.
---
I'm reminiscing about all this because I recently had a session with someone that is faced with this same dilemma. This time around, I was on the advisory side trying to point out the pros and cons attached to choosing A or B.
Again, just like I did, the choice would have to be made by any other person facing this.
Thanks For Not Missing Any Full-stop Or Comma
Image Source 1
Posted Using LeoFinance Beta
---
---