My Pumpkin Plants Starting to Bloom
I recently started planting squash. I watched over and took good care of it. I guided my squash where it should crawl using the sticks. I also cut off the extra branches so as not to deprive other old branches and fruit that are starting to grow.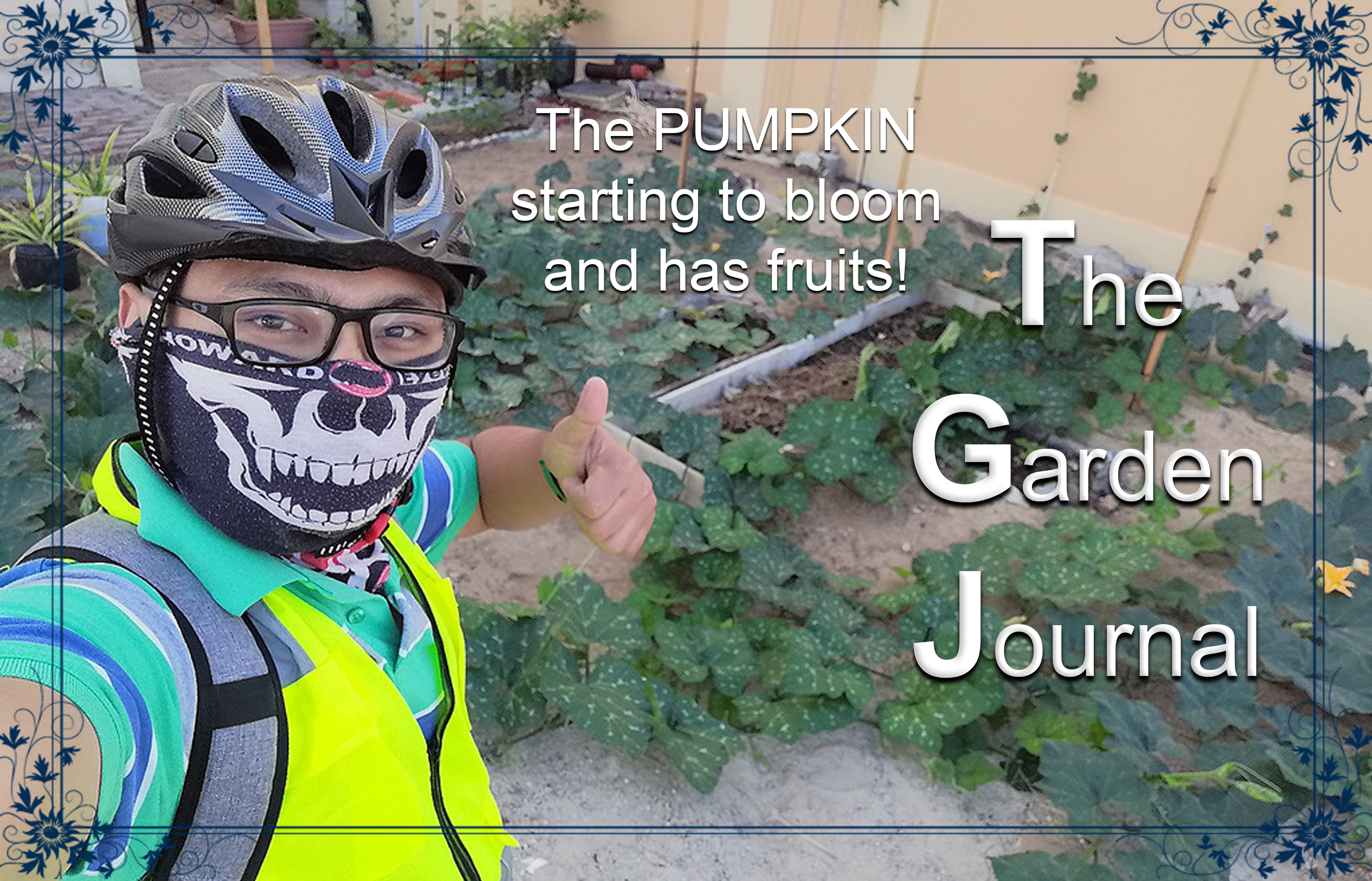 Every morning before I leave the house, I visit my crops to see their condition and if there are new sprouting branches. And when the afternoon comes, when I come home, I first go to my garden. This is my Anti Stress.
The Garden
In my little garden, I keep it all clean and tidy. I am often visited by other races here in my areas such as Indian, Pakistan, Bangladesh, Egyptian, and Emirati. They often take a picture and ask what is the name of the vegetable I planted.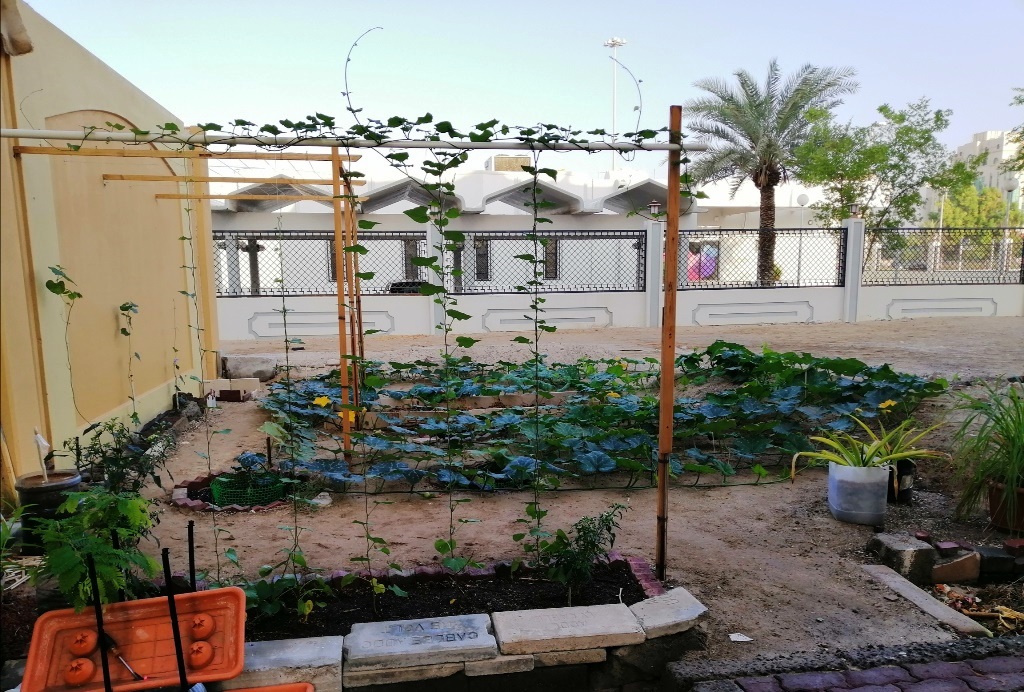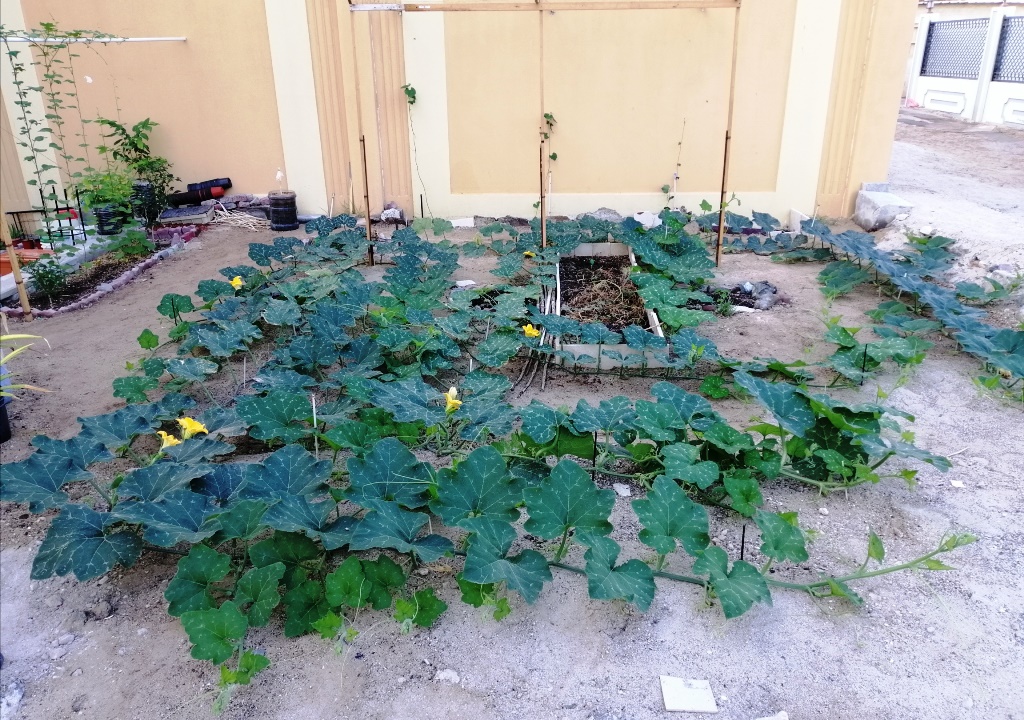 Most people like the place because it is clean and the color of the surroundings is green which is nice to look at and relaxing.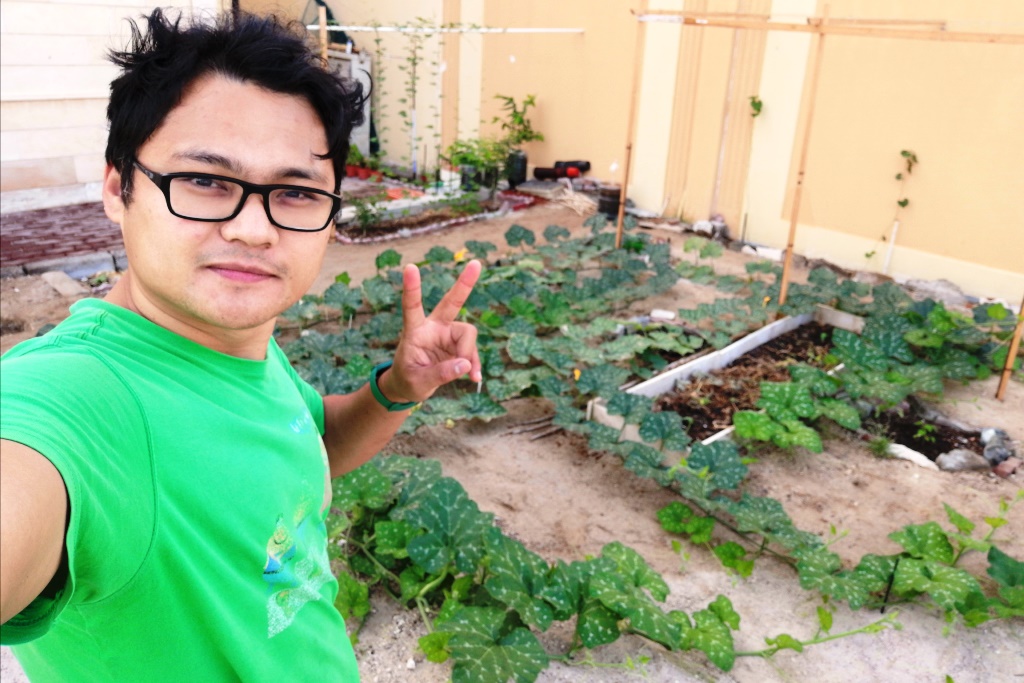 In the center of the pumpkins is a rectangle shape with white marble walls. It already has a String Beans plant, but it's small and I'll put a medium trellis to crawl on when it grows up.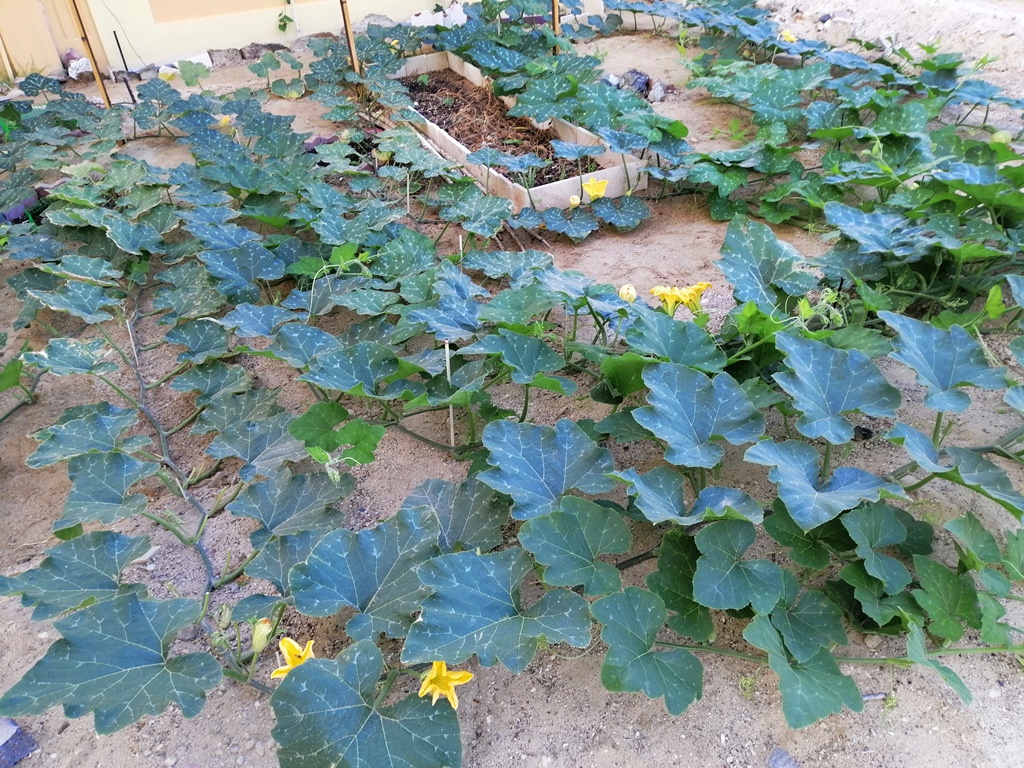 Honestly, I can no longer stop the growth of my pumpkin plants! New branches keep sprouting! And I really need to remove the other branch. I'm just waiting for the flowers and their fruits to come out and grow.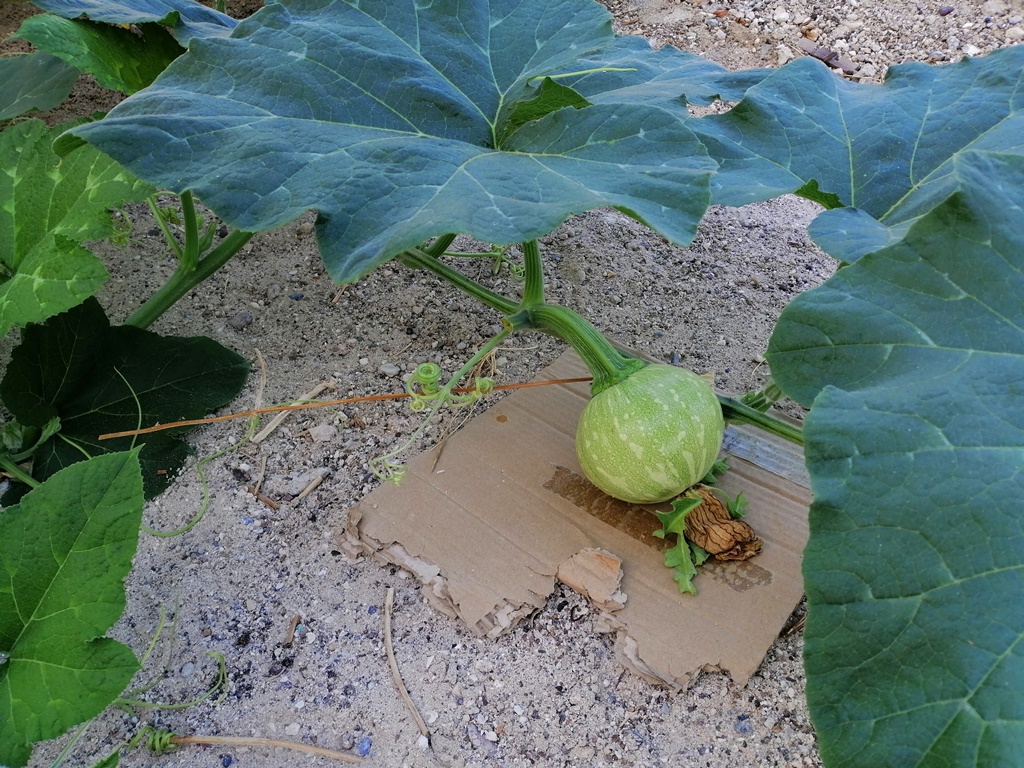 Do you see this one fruit? This is the first fruit of a pumpkin tree. It's almost as big as my hand! And since the area I plant is sand, I have to cover the bottom of the pumpkin with any cardboard. The reason was so that the fruit would not rot and be eaten by other insects from the soil as happened to my melon plant.
---
---