The Proper care of Watermelon plant According to my Experience and Observation
I did not expect to harvest my watermelon plant early. Yesterday when I came home from the office I saw my plant withering its leaves and its branches and flowers. I was shocked by what happened and I immediately found out what caused it. But since I was so tired and it was already night, I decided to solve the cause of the watermelon withering the next day.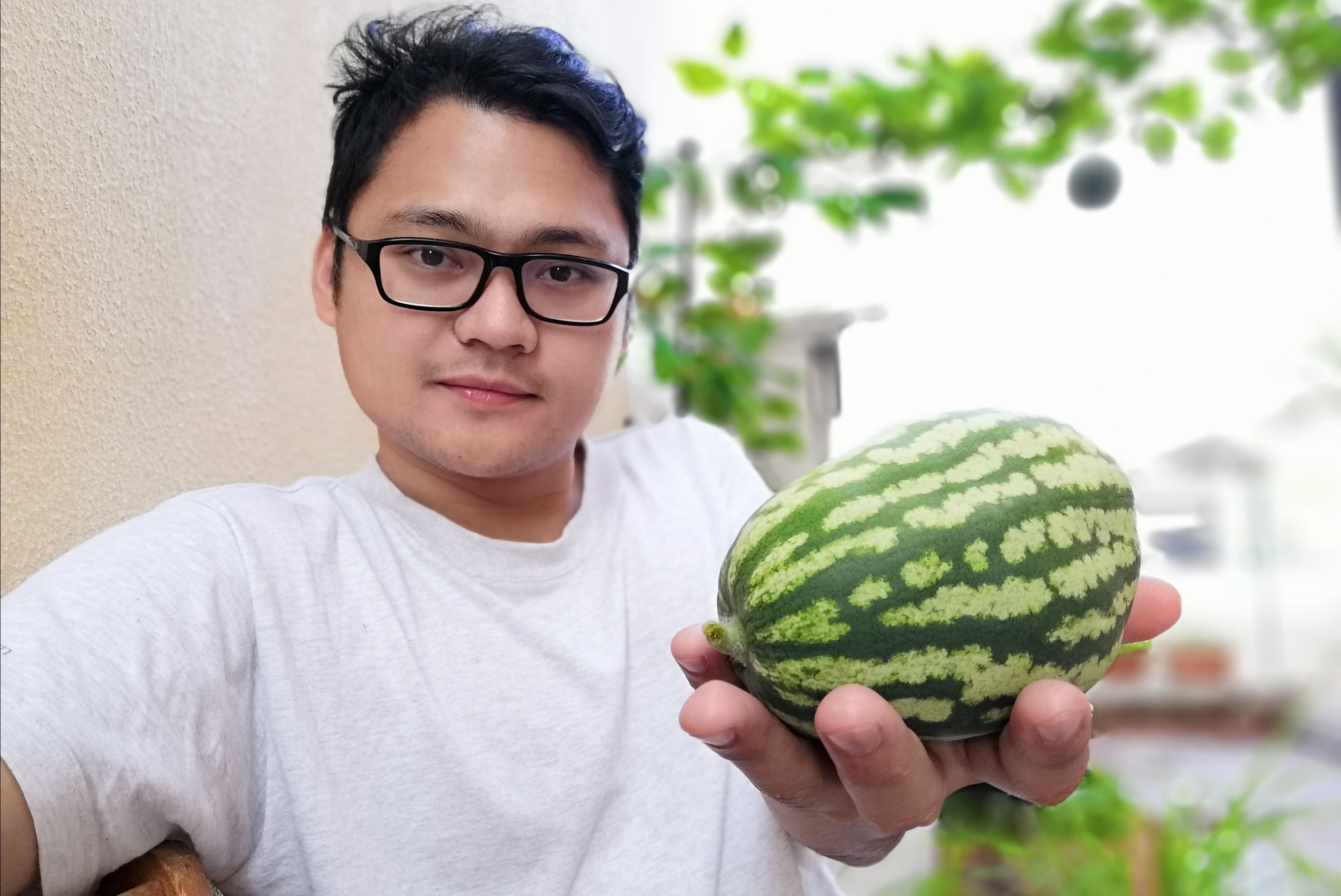 My watermelon plant is healthy and lush. But I didn't expect this to happen to my plant. However, from the very beginning, I knew that the soil was not enough or the depth of the soil was not enough for watermelon. Because the watermelon root is fast creeping and growing and looking for nutritious soil to continue its growth and flowering especially when it is already fruiting.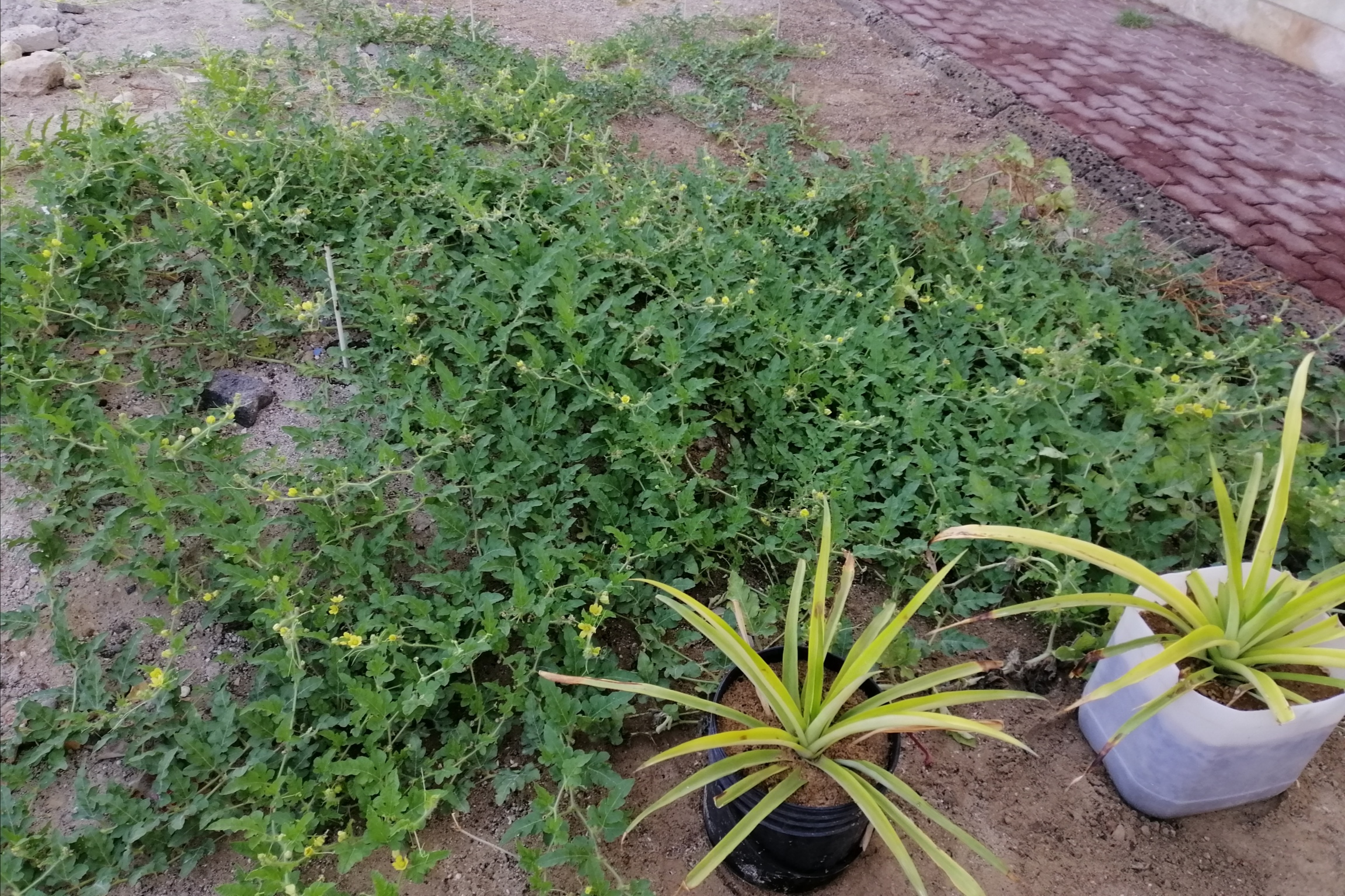 The truth is I let my watermelon plant branch out so that I would know how far its life would be and where its fruit would begin. But I got to the point where I regretted the fruit it had given me.
The first thing to do is if a watermelon tree is branching into three parts, the next branch you need to remove or prune so as not to remove the nutrients of the first three branches that are starting to bloom and bear fruit.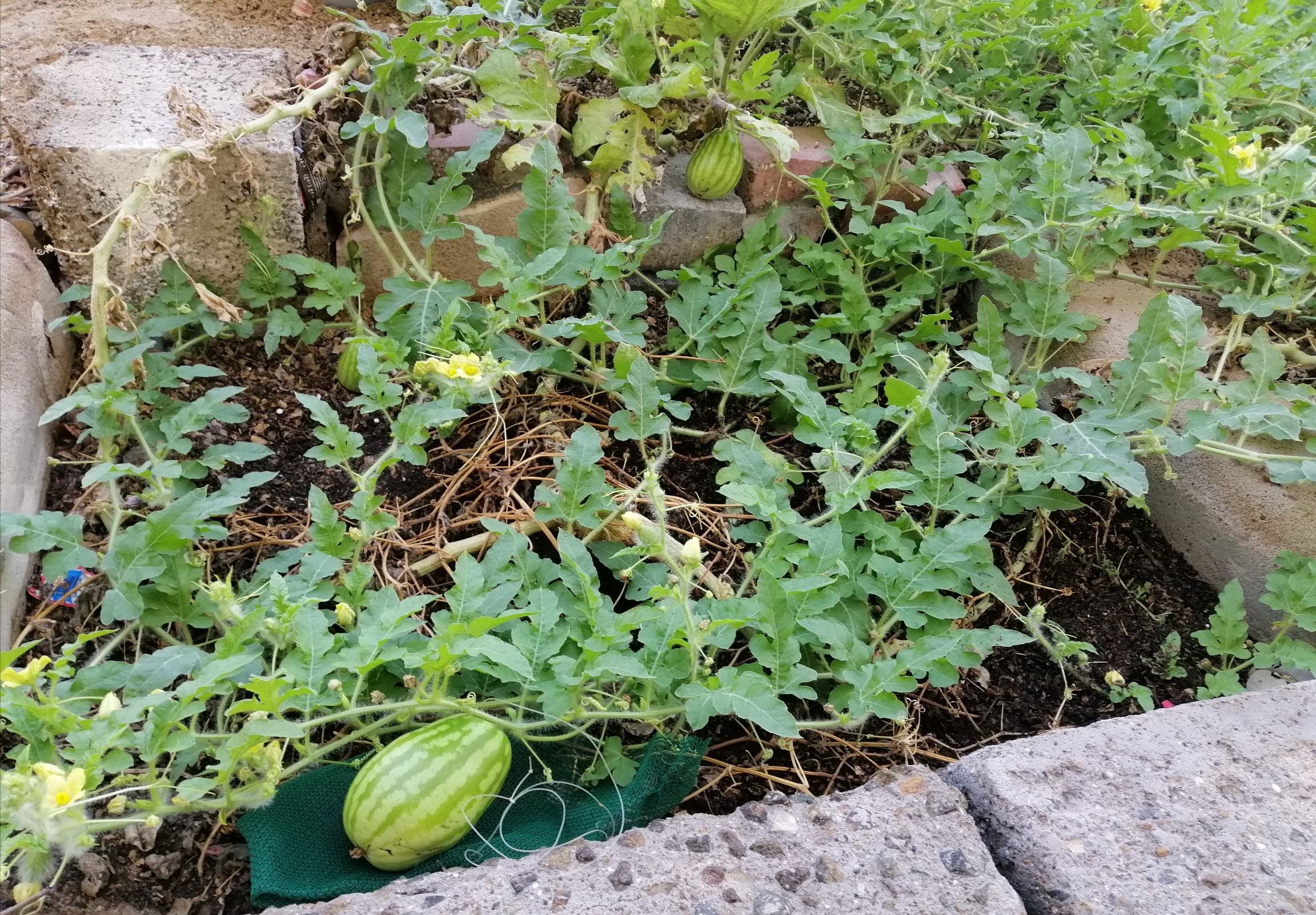 Now, you can see in the picture I posted with the date, how fast the watermelon grows. I measure it since it bears fruit and it grows 1 inch every day.

My new pet kitten is as big as a watermelon fruit. At first, I thought that my kitten had something to do with the withering of my watermelon plant. But when I looked at it, there was nothing wrong with it.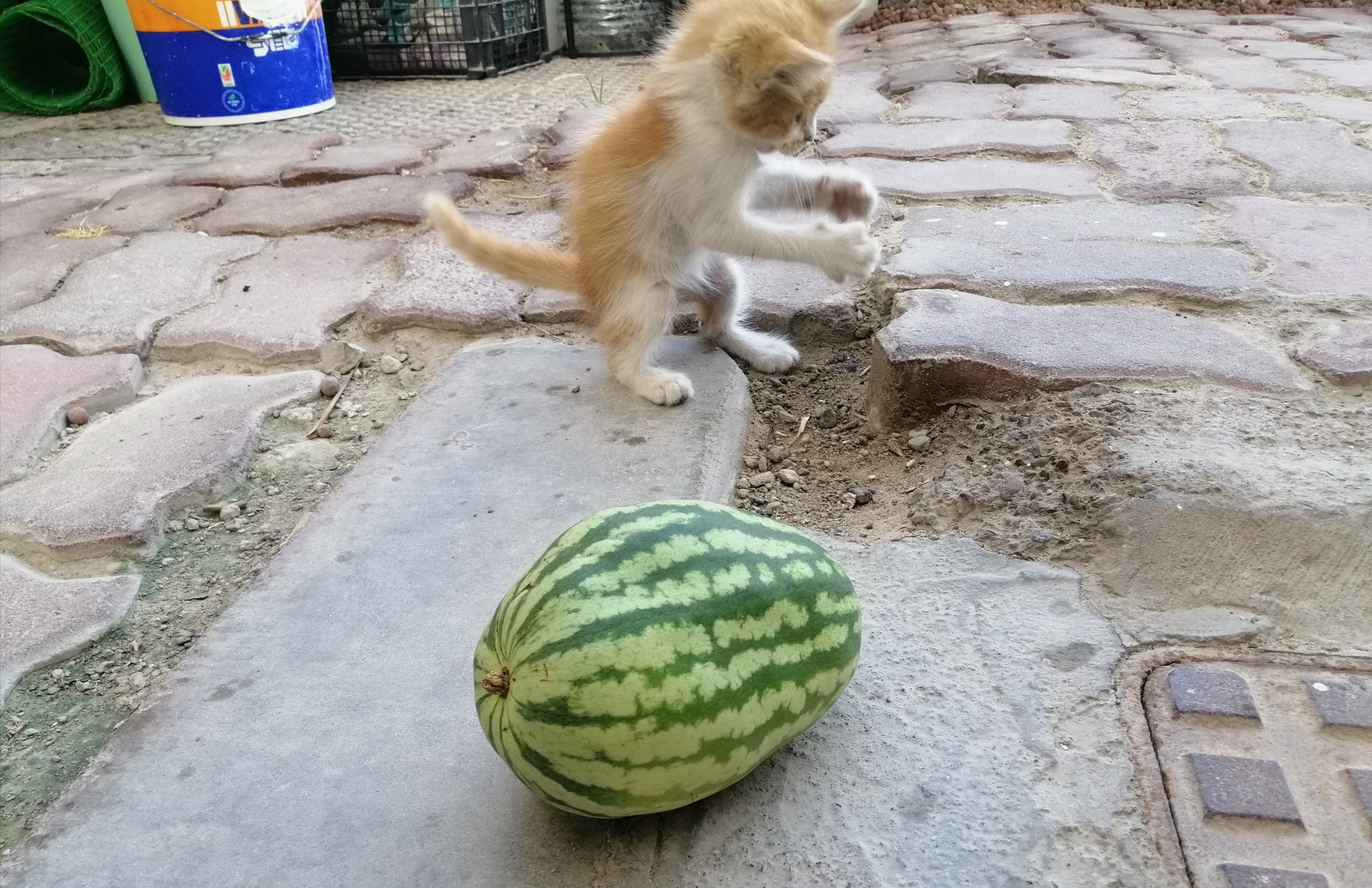 And later when I come home after I rest, I will slice the watermelon and we will see if the color inside is white or red. What happened to the watermelon is really unfortunate.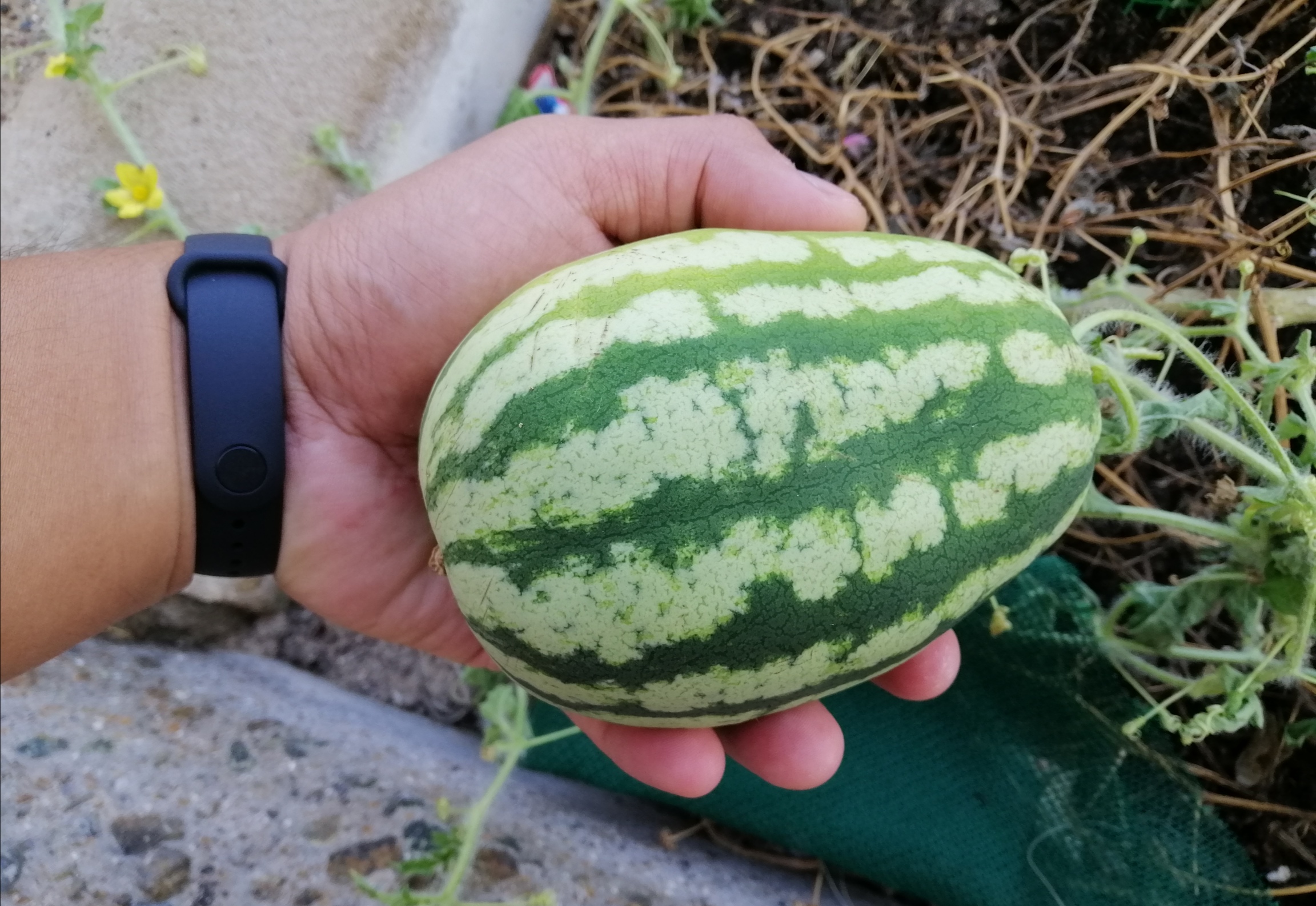 Look at the size of the watermelon, its size is more than my palm. And its weight maybe is already at 1\4 kilos. Before I forgot, the name of this watermelon is called Picnic Watermelon.
---
---