Powering Up HIVE!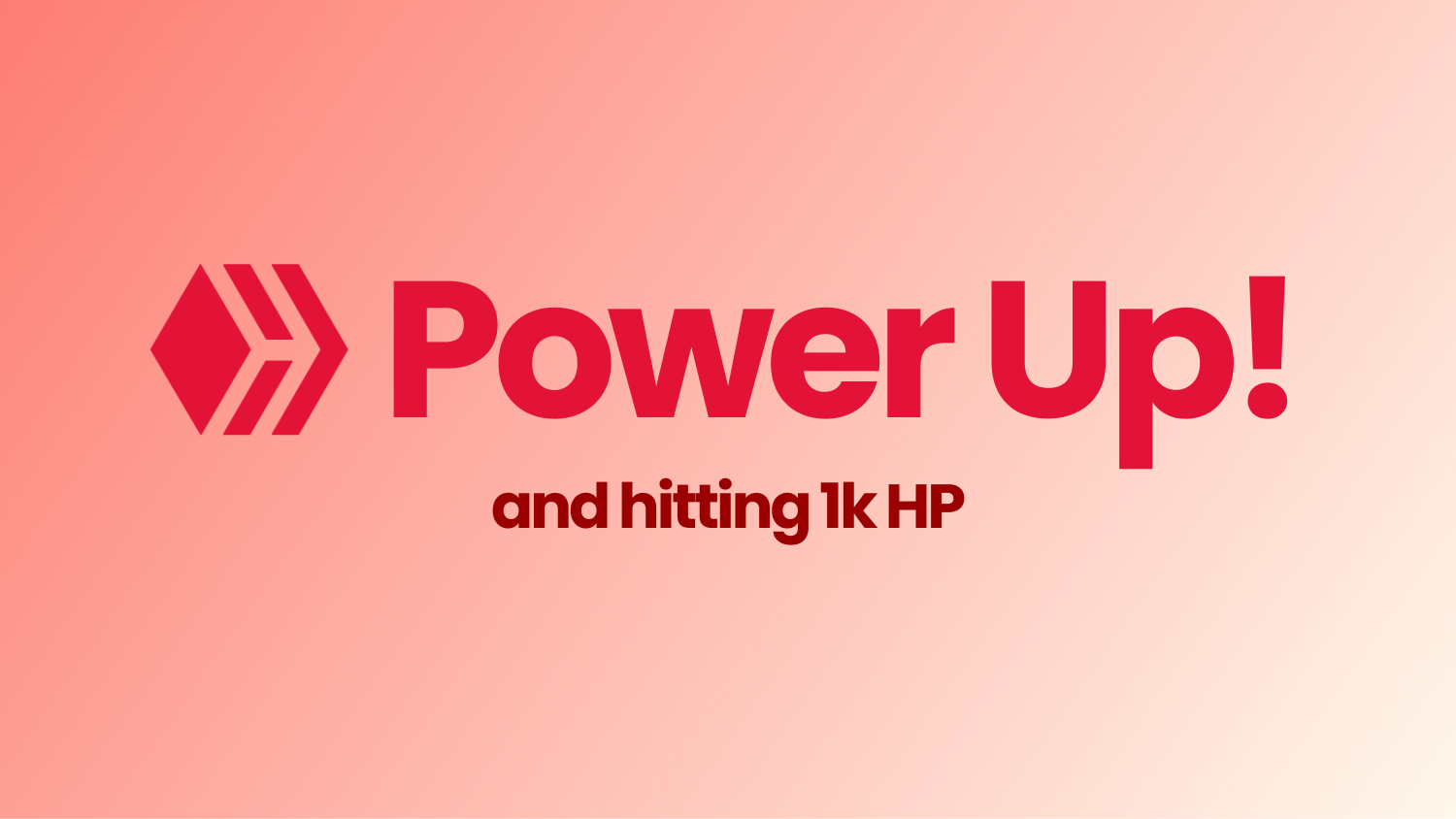 Once again, it's time for the monthly Hive Power Up Day - this time around I only managed to power up 10 HIVE, but a power up is still a power up!

Looking Back on the Last Month
On the last Hive PUD, I stated my intentions to join the Hive Power Up Month, where you have to either power up 1 HIVE or write a post and set its payout to be 100% HP every day of the month. Sadly, I didn't manage to complete that challenge as one of my drafts reverted my payout settings to 50% HBD/HP on the first week of posting. A little sad about that, but nevertheless I still managed to post every day of the last calendar month, which is quite impressive by my own standards.
Through continued posting, I've finally managed to hit over 1k HP! Feels good to be advancing from the 3-digits to the 4-digit zone.

Here's my account growth over the last month according to HiveStats.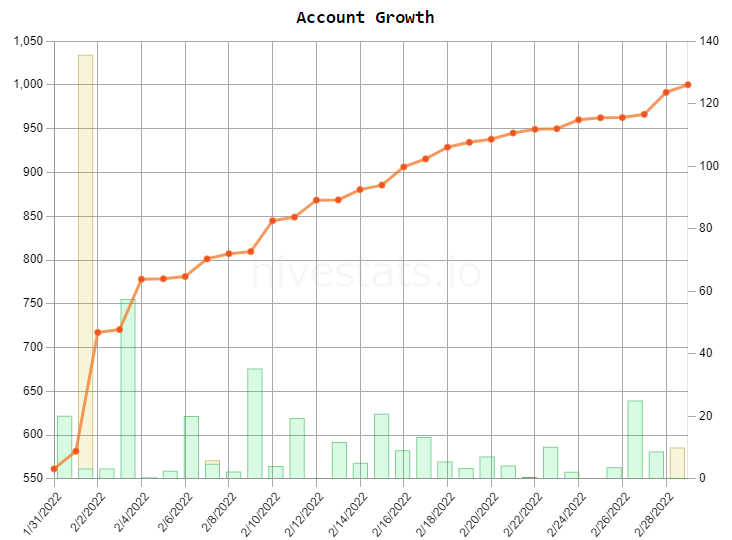 It's pretty satisfying to see the accumulated growth at a go - it makes the effort that I decided to put in worth it. Of course, it's not just my effort that allowed me to continue growing like this - the curators that are out there scouting for content have all played a big part in helping me grow, and it's something that I'm always thankful for in the Hive ecosystem.
Over the last month, I've also tried a few different things - posting to new communities, entering different posting contests, and generally having fun on the chain. It's been a great experience so far and I'm always looking forward to having new things to try in the Hive ecosystem.
Plans for This Month
This month, although I'm not sure whether I can carry on posting every day, I'd like to try to do so again. Writing has given me a space to express myself and stimulate my brain, and that has proven to be valuable to me, especially in times when I have less social interaction.
Other than that, my plan for payout rewards will continue to be 50% HBD/HP and I'll dump a good portion of HBD into Savings as long as HIVE isn't dumping - even though I believe that HIVE has huge upside potential in the future, I'm still bracing for a potential market crash where I can scoop up HIVE for cheap. Never hurts to be hedged!

Thanks for reading, and hope everyone has a great day!
Posted Using LeoFinance Beta
---
---