I bought my 1st Jpeg Profile NFT | Was it a mistake?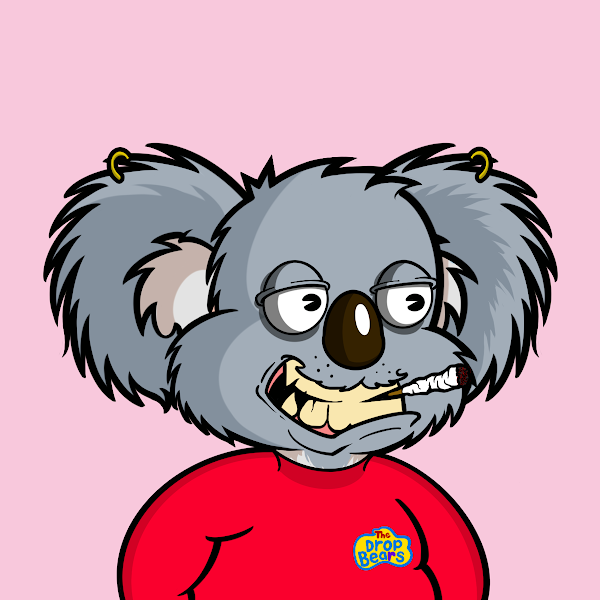 MEET MURRAY
I present to you, MURRAY, the drop bear named after the legendary original Red Wiggle. This was my 1st jpeg/opensea purchase using metamask and I must say it was easy, BUT EXPENSIVE. The gas fee alone was worth half of the actual price of the damn NFT! A drop bear is somewhat of a meme to a dangerous koala. Drop bears don't exist, haha.
FEELS GOOD?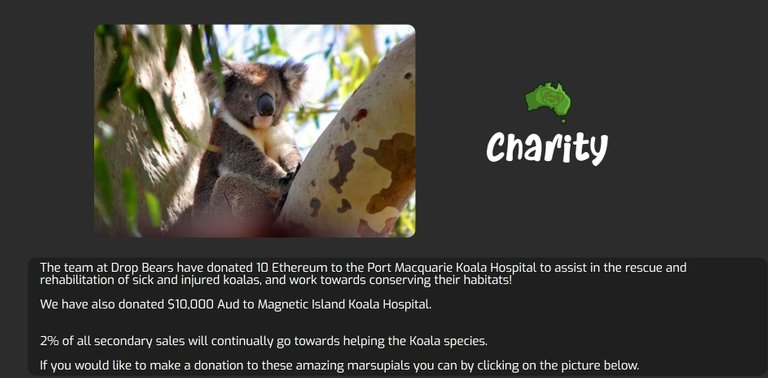 https://www.dropbears.io/charity
https://www.abc.net.au/news/2021-10-19/quirky-koala-nft-art-raising-money-after-devastating-bushfires/100547012
The people behind the project have already donated 10 ETH to koala wildlife rescue and every exchange fee on the drop bears on opensea will trigger a certain amount back to charity. Is it for real, though? I dunno, but I feel obligated to be a part of this crazy movement of profile NFT's. Mainly because I'm sure you'll be able to use it as a verification on your Twitter profile someday.
The metaverse is also a buzz at the moment. From what I've seen, virtual worlds where you can display your NFT collections is going to be a thing. And I don't personally want to wait until that happens to FOMO into profile pics. Although I would have much rather a "Chubbicorn" as my first profile NFT, those damn things are going for like 3 ETH floor price. Big no no from me.
Is This Just a Bubble?
I actually don't think so. All it takes is for a game developer to add some gamification to these profile NFT's and BAM, use case. The future is literally being written right, I don't regret losing money, I would regret losing opportunities.
As Marie Forleo says, there's only winning or learning. Never losing.
A Thank You To Adele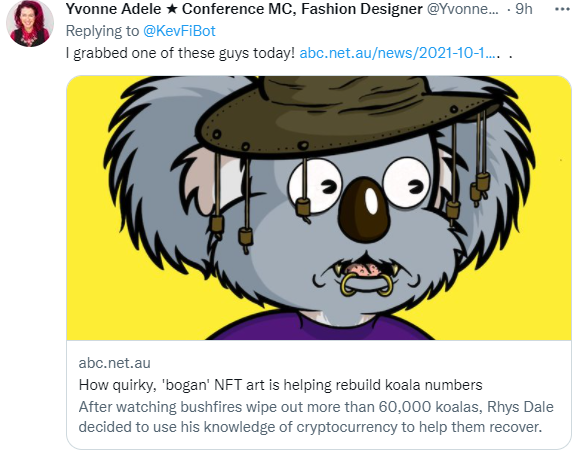 From a simple tweet, I found the dropbears project. Who knows, maybe she'd like to dabble into writing posts on Hive as well!
What projects have you been buying up on opensea? I'd love to know.
Take care, honey bears.
Kevin
---
---