**BREAKING** Celsius Reportedly Filing Chapter 11 Bankruptcy - Another One Bites the Dust!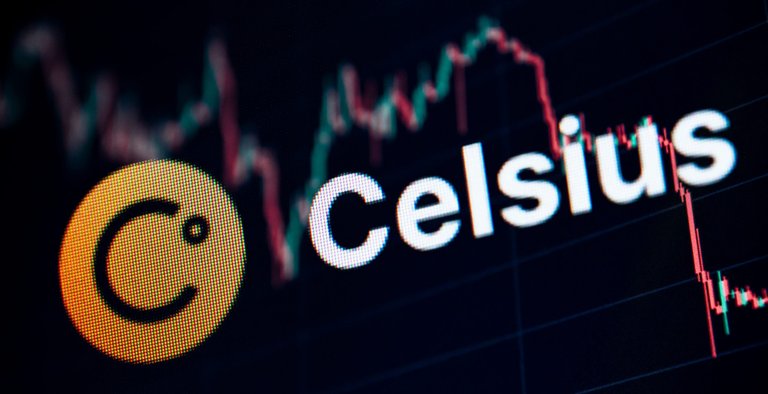 Photo Source
Crypto lending platform Celsius has reportedly filed for Chapter 11 bankruptcy, having notified individual U.S. state regulators on Wednesday, July 13. The news was reported by CNBC and referred to an unnamed source, who asked not to be named as the proceedings were private. The source noted that Celsius plans to file the paperwork 'imminently'.
[Ng, F. BREAKING: Celsius reportedly filing for bankruptcy 'imminently'. (Accessed July 13, 2022).
This news comes after Celsius showed some signs of life by paying its debts to Maker, Compound and Aave, reducing the debts it owed from $820 Million to zero! As well, this news comes "days after the lending platform replaced its previously hired law firm with Kirkland & Ellis LLP, the same firm that assisted Voyager Digital with its bankruptcy filing in the Southern District Court of New York last week" [Id].
The troubles facing Celsius continue to mount.
In a statement on Tuesday, Vermont's Department of Financial Regulation reveals that it is joining investigations against Celsius as it believes the crypto lender breached securities law and operated without licensing. 'The Department believes Celsius has been engaged in an unregistered securities offering by offering cryptocurrency interest accounts to retail investors,' the statement from the financial regulators read, explaining its motivations. 'Celsius also lacks a money transmitter license. This means that until recently, Celsius was operating largely without regulatory oversight.' [...] Furthermore, the department expressed its belief that Celsius is 'deeply insolvent and lacks the assets and liquidity to honor its obligations to account holders and other creditors.'
[Brennan, M. Financial Regulators In Vermont Join Multistate Investigation Of Embattled Crypto Lender Celsius. (Accessed July 13, 2022)].
"Vermont has become the sixth state in America to open an investigation into Celsius's crypto interest rate accounts, joining the likes of Alabama, Kentucky, New Jersey, Texas and Washington" [Ng, supra].
Celsius, a crypto lender with billions of dollars in assets under management, halted withdrawals on June 12, citing unfavorable market conditions. [...] It is worth noting that the firm has so far refused to file for bankruptcy and attempted to settle debts owed to crypto protocols. However, as reported by The Crypto Basic on Monday, Celsius has hired new lawyers, which could lead to a possible change in its approach to insolvency woes.
[Brennan, supra].
"The company's lawyers were notifying individual U.S. state regulators as of Wednesday evening, according to the source, who asked not to be named because the proceedings were private. Celsius plans to file the paperwork "imminently," the person said... The news marks the latest high-profile crypto bankruptcy as prices plummet." [Rooney, K. and Tortorelli, P. Embattled crypto lender Celsius informs state regulators that it's filing for bankruptcy 'imminently,' source says. (Accessed July 13, 2022)].
Posted Using LeoFinance Beta
---
---