Crypto Winter Freezes Another - BTC Mining Firm Compute North Files Chapter 11 Bankruptcy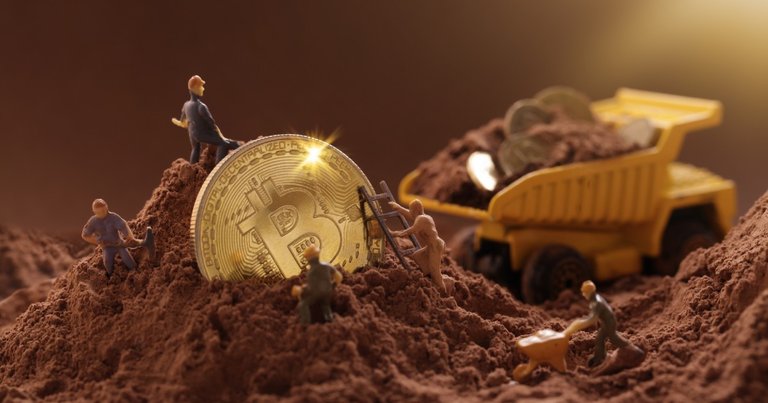 Photo Source
"Bitcoin (BTC) mining hosting firm Compute North has filed for chapter 11 bankruptcy amid growing pressure on the firm due to the effects of crypto winter and rising energy costs. The firm's CEO Dave Perrill has also stepped down but will remain on the board. The company submitted a Chapter 11 bankruptcy filing in the United States Bankruptcy Court for the Southern District of Texas on Thursday, which is now pending before Judge David Jones" [Quarmby, B. BTC mining firm Compute North files for bankruptcy. (Accessed September 23, 2022)].
"Chapter 11 filings allow a company to keep operating while it develops a plan to repay creditors. The company filed bankruptcy to stabilize its business while it restructures under court protection, Kristyan Mjolsnes, Compute North's head of marketing and sustainability, said in an email" [Church, S. and Pan D. The Crypto Winter's Latest Casualty Is Data Center Firm Compute North. (Accessed September 23, 2022)].
Per details on the website, Compute North started in 2017 as a crypto mining operation. It then gradually expanded to provide co-location services that provided low-cost power for data centers. Earlier this year, the mining infrastructure firm had raised $385 million in equity and debt funding to finance its new Bitcoin mining data centers. Then in April, the company announced that construction was underway on a 300-megawatt co-location facility in Granbury, Texas. Back then, Dave Perrill—CEO and Co-Founder at Compute North—said, 'We are developing the next generation of data centers meeting the unprecedented needs of next-generation technology at a time when the demand for energy efficiency and stabilizing the energy grid has never been higher'.
[Daryanani, L. This Bitcoin Mining Firm Filed for Chapter 11 Bankruptcy. (Accessed September 23, 2022)].
'After any administrative expenses are paid, no funds will be available for distribution to unsecured creditors,' the company claimed in the filing. Kristyan Mjolsnes, head of marketing and sustainability, stated that the company is seeking 'the opportunity to stabilize its business and implement a comprehensive restructuring process.' '(It) will enable us to continue servicing our customers and partners and make the necessary investments to achieve our strategic objectives,' Mjolsnes added. Even though the company has revenue and capital, it has managed to go bankrupt.
[Limbu, A. Mining firm Compute North Files for Chapter 11 Bankruptcy. (Accessed September 23, 2022)].
"Based in Eden Prairie, Minnesota, Compute North said it owed as much as $500 million to at least 200 creditors. The company's assets are worth between $100 million and $500 million, according to its Chapter 11 petition" [Church and Pan, supra].
Bloomberg Business reporter David Pan highlighted on Twitter that Compute North may have been impacted by a costly delay to a large mining facility in Texas that it wasn't able to monetize for months. 'Compute North's massive 280MW mining facility in TX was supposed to run rigs in April but it couldn't due to pending approvals. From then to later this year when it finally was able to energize the machines, Bitcoin prices had gone through multiple downward cycles, fundraising opportunities dried up and major lenders scaled back,' he wrote.
[Quarmby, supra].
"The bearish performance of BTC in 2022 has had a significant impact on the mining sector this year, and in the context of Texas, rising energy costs and multiple power outages during intense heat waves haven't helped either" [Id].
Posted Using LeoFinance Beta
---
---