More Troubles for Vauld - Now Allegations of Money Laundering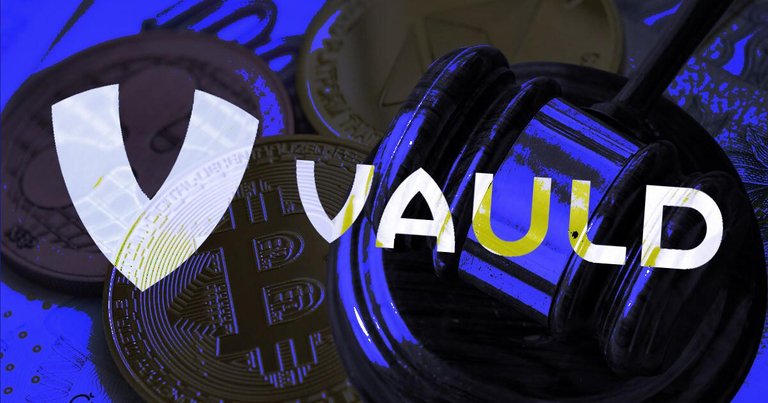 Photo Source
Just some more in the latest saga of Vauld. Already, "[t]he Singaporean exchange cut its staff by 30% in June and halted withdrawals from its accounts at the beginning of July. Later that month, it sought protection from its creditors in Singapore. It was granted a three-month moratorium, which is similar to U.S. Chapter 11 bankruptcy" [Andersen, D. Indian authorities freeze more crypto funds over money laundering allegations. (Accessed August 13, 2022); see also, Nagoda, K. Vauld Files for Protection Against Creditors in Singapore. (Accessed August 13, 2022)].
Now, "Vauld is facing money laundering charges in India after $46.5 million (3.70 billion Indian rupees) was frozen from its local entity, Flipvolt Technology" [Coin News. India's ED freezes $46 million of Vauld's funds on money-laundering charges. (Accessed August 13, 2022)]. "India's Directorate of Enforcement (ED) declared Friday that it has blocked the economic accounts of Bengaluru-placed economic services corporation Yellow Tune Technologies, some of which were kept by Flipvolt crypto trade, the Indian department of Singaporean Vauld. The action is related to lasting research into money laundering by China-linked instant loan corporations" [NFT News. Indian government block crypto funds over money laundering reports]. (Accessed August 13, 2022).
This freeze came "after finding that the company was a fictional entity formed by two Chinese citizens using pseudonyms. According to newspaper reports, the DE searched the premises associated with Yellow Tunes for three days. The DE discovered 23 companies that had deposited funds into Yellow Tune Flipvolt wallets, which were then transferred out of the country. DE heavily criticized Flipvolt's handling of the funds" [Baxter, A. Indian authorities freeze more cryptocurrency funds over money laundering allegations. (Accessed August 13, 2022)].
The Indian ED was highly critical of Flipvolt stating:
Lax KYC norms, loose regulatory control of allowing transfers to foreign wallets without asking any reason/declaration/KYC, non-recording of transactions on Blockchains to save costs etc, has ensured that Flipvolt is not able to give any account
for the missing crypto assets. It has made no sincere efforts to trace these crypto assets. By encouraging obscurity and having lax AML norms, it has actively assisted M/s Yellow Tune in laundering the proceeds of crime worth Rs 370 Crore using the crypto route. Therefore, equivalent movable assets to the extent of Rs 367.67 Crore lying with Flipvolt Crypto-exchange in the form of Bank and Payment Gateway Balances worth Rs 164.4 Crore and Crypto assets lying in their pool accounts worth Rs 203.26 Crore, are frozen under PMLA, 2002, till complete fund trail is provided by the crypto-exchange. Further investigation is going on.
[Directorate of Enforcement. Press Release. (Accessed August 13, 2022)].
The ED's investigation showed that the underlying funds deposited by the 23 companies into the Yellow Tune Flipvolt wallets "were nothing but proceeds of crime derived from predatory lending practices" [Id]. The investigation further uncovered that Yellow Tune "was a shell entity incorporated by two Chinese nationals using pseudonyms" [Andersen, supra].
It is found that this shell entity was incorporated by Chinese Nationals Alex and Kaidi (real name not known) with the active connivance of willing CAs/CSs and the Bank Accounts were opened in the name of dummy Directors. These Chinese
Nationals left India during Dec, 2020 and later the Bank internet credentials, Digital Signatures of dummy Directors etc., were shipped abroad and were used by the said Chinese Nationals to launder the proceeds of crime.
[Directorate of Enforcement, supra].
"It was reported earlier this week that the ED had frozen accounts holding $8.1 million of the funds of crypto exchange WazirX and was investigating at least nine more exchanges with ties to Chinese-backed instant loan companies. The ED noted in its latest communique that its investigation of that case is ongoing [Andersen, supra; see also Nagoda, K. $8.1 Million in WazirX Funds Frozen in AML Investigation by Indian Authorities. (August 13, 2022)].
Posted Using LeoFinance Beta
---
---