Voyager Receives Better Buyout Offers Than the FTX Offer - Plus Returning 270 Million in Customer Funds.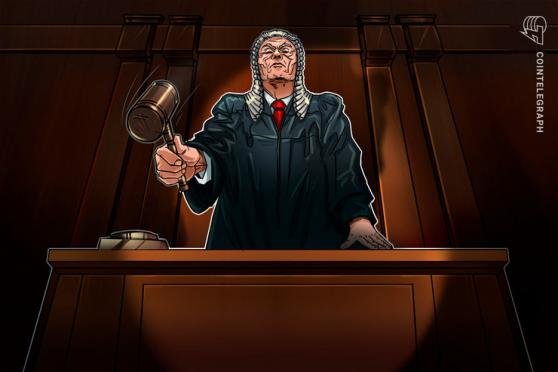 Photo Source
Beleaguered crypto lender Voyager Digital Holdings says it has received a number of 'higher and better' buyout offers than that offered by AlamedaFTX back in July, contrary to the investment firm's continued public statements [...] In a Second Day Hearing Presentation on Thursday, Voyager stated that it has received word from as many as 88 interested parties keen to bailout the company from its financial woes, adding it is in 'active discussions' with over 20 potentially interested parties. One of the most high-profile bids came from Alameda and FTX in July.
[Newar, B. Voyager received better buyout offers than FTX's, set to return $270M to customers. (Accessed August 5, 2022)].
As a reminder of the background history on this matter:
After Hedge Fund Three Arrows Capital defaulted on a $650 Million loan from Voyager, Voyager filed for Chapter 11 Bankruptcy protection while it attempted to reorganize [See, e.g. Nagoda, K. Chapter 11 Bankruptcy For Voyager Digital - Another Victim Trying to Reorganize. (Accessed July 25, 2022)]. Then, just this past Friday, companies all tied to Sam Bankman-Fried, threw out a life-preserver for the benefit of Voyager's customers. Essentially, this deal "would see Alameda would assume all of Voyager's assets and use FTX or FTX US to sell and disperse them proportionally to users affected by the bankruptcy" [Newar, B. Voyager rejects Alameda buyout offer, as it 'harms customers'. (Accessed July 25, 2022); for further information on the deal see Nagoda, K. If Approved (and Thanks to FTX) Voyager Digital Customers Can Get Some Assets Back Early. (Accessed July 25, 2022)]. However, this FTX/Alameda buyout offer seems to have sparked the ire of Voyager's attorneys, who have rejected the offer "on the grounds that the actions 'are not value-maximizing' and potentially 'harms customers" [Newar, supra]. On Sunday, Voyager's attorneys filed a Notice of Response to Alameda/FTX Press Release, blasting the Alameda offer.
[Nagoda, K. So Much For Helping - Voyager Files Rejection of FTX/Alameda Buyout Proposal. (Accessed August 5, 2022)].
Voyager "noted that it has already received bids through the marketing process that are 'higher and better than AlamedaFTX's proposal,' contrary to alleged "inaccurate" public statements from AlamediaFTX" [Newar, supra].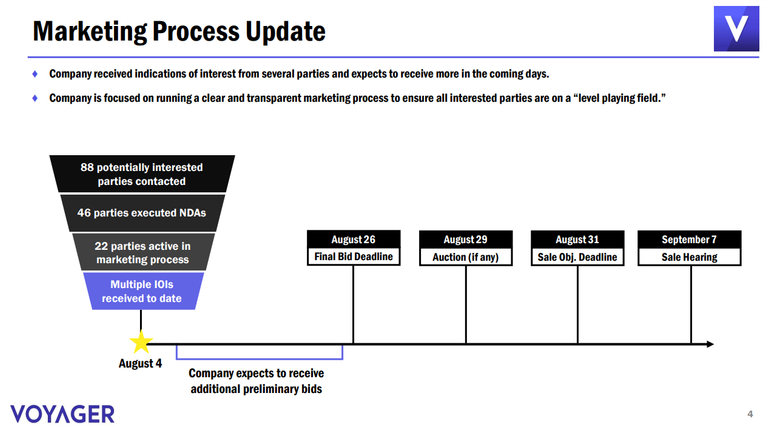 Photo Source
"Voyager stated that it has also separately sent AlamedaFTX a cease and desist letter regarding its "inaccurate" public statements, confirming that AlamedaFTX does not have a "leg up" on other bidders" [Id].
Just as the public was learning of Voyager's other interested bidders, the U.S. Bankruptcy Court (Wiles, J.) gave Voyager permission to return some of the money it held as customer deposits at the Metropolitan Commercial Bank. Yesterday (August 4, 2022) Judge Wiles ruled that Voyager provided 'sufficient basis to support its contention that customers should be allowed access to the custodial account [See, Biswas, S. Voyager Digital Is Cleared to Return $270 Million to Customers. (Accessed August 5, 2022)].
These funds were deposited at the Metropolitan Commercial Bank at the time Voyager filed its Bankruptcy petition and accordingly the funds were frozen pending further order of the Court.
"Voyager Digital CEO Stephen Ehrlich mentioned in July that he intended to return customer funds from MCB as soon as a 'reconciliation and fraud prevention process' was completed" [Newar, supra]. As reported by the Wall Street Journal, Voyager sought the Court's approval to honor the customer withdrawal requests on July 15, 2022. In it's Court filings Voyager alleged that blocking such withdrawals could damage Voyager's business to the detriment of all it's stakeholders [See, Biswas, S. Crypto Firm Voyager Seeks to Honor Customer Withdrawals From Custodian Bank. (Accessed August 5, 2022)].
"Voyager's debt amounts to a sum no greater than $10 billion from roughly 100,000 creditors, but is not the only such brokerage, lender or investment firm in crypto to have fallen on hard times for itself and its users. Celsius, Three Arrows Capital, BlockFi and others have also been swept up in the ongoing saga" [Newar, supra].
Posted Using LeoFinance Beta
---
---