RE: BMR for 8th July 2021 - The roller-coaster ride we work with
You are viewing a single comment's thread: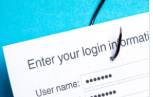 @bradleyarrow
please do not click on any links it may post. More info:
1
|
2
.  Sincerely,
@keys-defender
.
@anaivelazco31
recover your account using your recovery account:
https://hiveblocks.com/@anaivelazco31
> "Recovery account"

Comment 10% downvoted to make it less visible. This message is self-voted to be more visible among others.
---
---