PolyCUB: The Multi-Token Bridge | Backstory on PolyCUB V2
---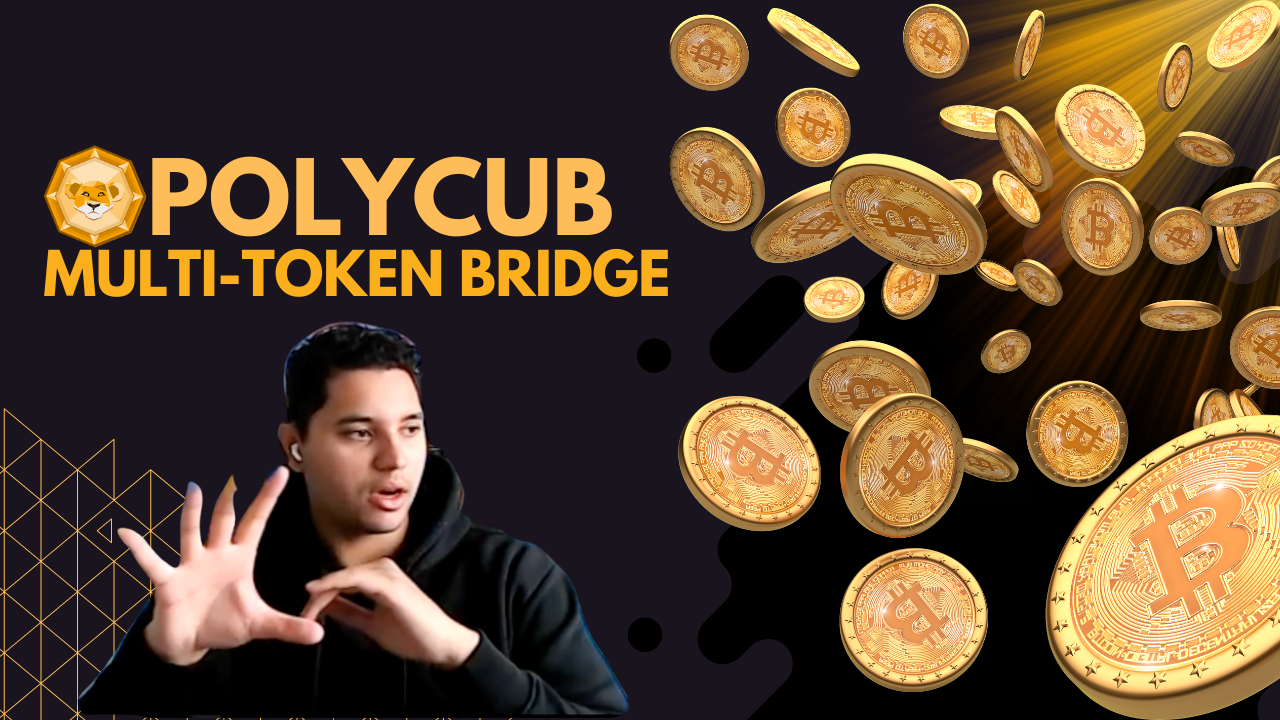 In this clip from the AMA, we talk about PolyCUB serving as a multi-token bridge. This is interesting backstory behind-the-scenes from the days leading up to the launch of pHIVE - which has since launched since this clip went live.
Read More About the Full 180 Degree Shift for PolyCUB as a Multi-Token Bridge Platform: https://leofinance.io/@leofinance/polycub-s-multi-token-bridge-theory-or-the-future-of-defi-on-leofinance
This code can also be used to wrap and HIVE engine tokens onto PolyCUB on the Polygon network and create a vault for them. We've deployed pHBD, pHIVE and pSPS onto Polygon and PolyCUB already and the xPOLYCUB DAO can now vote for the addition of any other assets on PolyCUB.
Want to see pCTP or pONEUP or pBLANK on PolyCUB? Get the leaders of your favorite Hive communities to put together a proposal and reach out to LeoFinance on Discord to help them upload that proposal and put it to a governance vote on PolyCUB. If enough xPOLYCUB stake backs it, then the proposal will go through and their token will get listed on the multi-token bridge.
We do not want to release a bunch of HIVE engine vaults and distribute yield for no reason. We will obviously can have requirements for these tokens such as Market Cap and overall usage. It's ultimately up to the xPOLYCUB DAO holders to make that choice.
With PolyCUB serving as the Treasury Wrapping Service, the DAO will generate more revenue into the protocol from wrapping fees, the internal arbitrage bot and the other 3 forms of value accrual.
We talk about these things and more in this clip from the Weekly AMA!

About LeoFinance
LeoFinance is a blockchain-based Web3 community that builds innovative applications on the Hive, BSC, ETH and Polygon blockchains. Our flagship application: LeoFinance.io allows users and creators to engage and share content on the blockchain while earning cryptocurrency rewards.

Our mission is to put Web3 in the palm of your hands.
Twitter: https://twitter.com/FinanceLeo
Discord: https://discord.gg/E4jePHe
Whitepaper: https://whitepaper.leofinance.io
Our Hive Applications
Join Web3: https://leofinance.io/
LeoMobile (IOS): https://testflight.apple.com/join/cskYPK1a
LeoMobile (Android): https://play.google.com/store/apps/details?id=io.leofi.mobile
Delegate HIVE POWER: Earn 16% APR, Paid Daily. Currently @ 2.8M HP
Hivestats: https://hivestats.io
LeoDex: https://leodex.io
LeoFi: https://leofi.io
Polygon HBD (pHBD): https://wleo.io/hbd
Web3 & DeFi
Web3 is about more than social media. It encompasses a personal revolution in financial awareness and data ownership. We've merged the two with our Social Apps and our DeFi Apps:
CubFinance (BSC): https://cubdefi.com
PolyCUB (Polygon): https://polycub.com
LEO Wrapping Bridge: https://wleo.io
---
▶️ 3Speak
---
---