LIVE LeoFinance Emergency AMA! POLYCUB is Live! $4,000,000 Airdrop to CUB Hodlers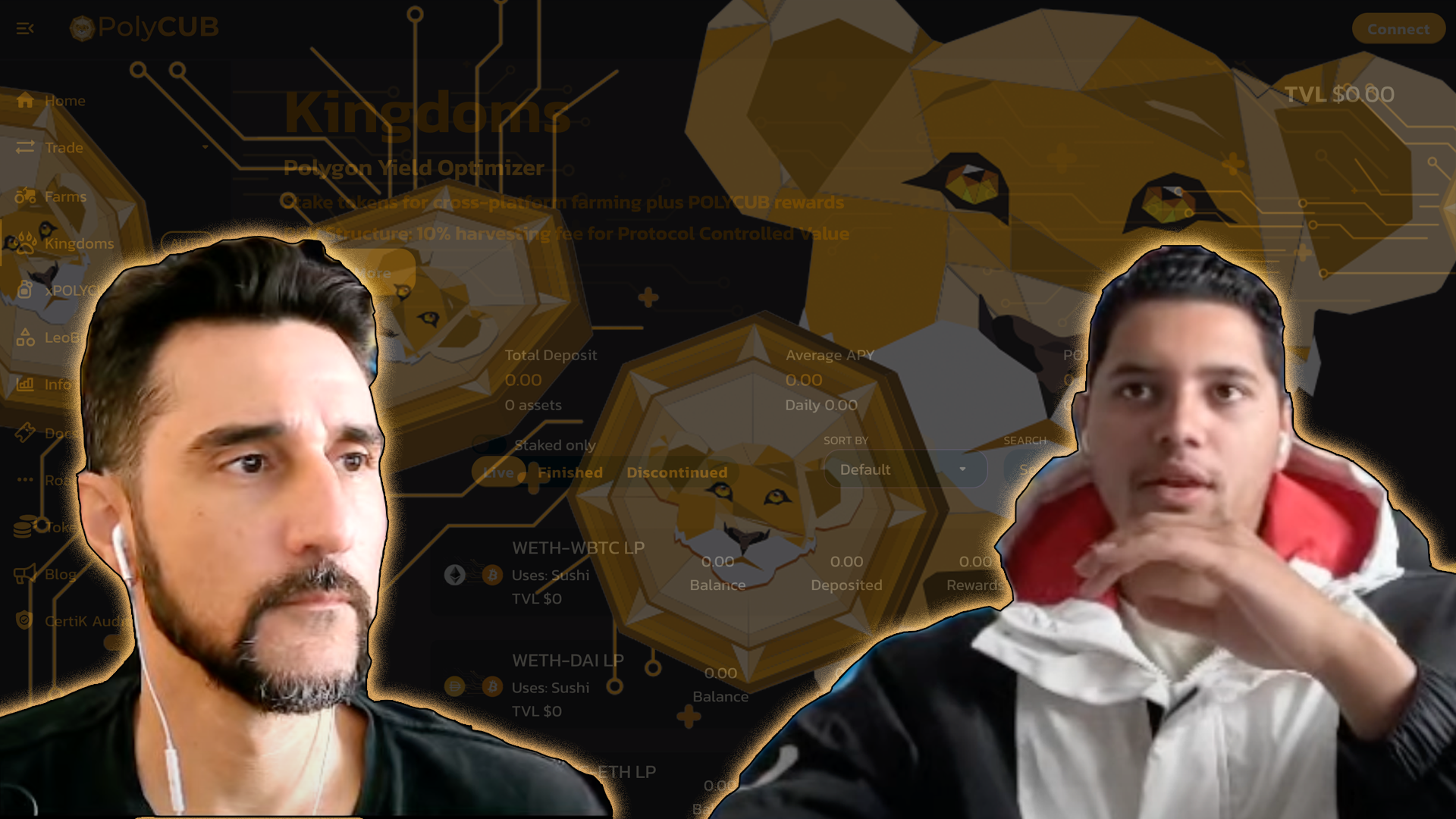 https://youtu.be/gCNh0-Xko
Today Mitch (@scaredycatguide) and I jumped on the podcast for an emergency AMA. PolyCUB officially went live about 24 hours ago and it has far and away surpassed all of our expectations.
Watch the livestream recording
This day will go down in history as one of the coolest days of my life. I'm really excited to be a part of the whole team who brought you PolyCUB.
It was a long time in the making and it couldn't have been done without the awesome dev work behind the scenes and everyone in the community stepping up and taking part in this project.
I think we created something really special with PolyCUB. In the xPOLYCUB mechanics, I see the future of sustainable DeFi Yield Optimziation.
This is just the beginning of a long path toward sustainability and an explosively positive future for CUB.
With POLYCUB sitting at $4.80 right now, the airdrop to CUB holders is worth nearly $5,000,000. That is more than the entire market cap of CUB right now which means that on a $ for $ basis, anyone who's buying and staking CUB in the Kingdom right now is earning over a 100% return over the next 60 days + the normal 62% APY for staking CUB in the Kingdom.
This is insanity and I think we're going to see it play out positively in the CUB price - we've already seen a 2x off the bottom of CUB's price but I can only imagine that this is the beginning.
The results of this whole launch have been astronomical. I am so excited for the future and I think this is just the beginning. If you have any questions, please feel free to leave them below. We covered a lot of POLYCUB-related questions in this AMA and that was the purpose of it as there has been 24/7 activity in the Discord with people trying to discover and figure out the PolyCUB platform.

LeoFinance is a blockchain-based Web3 community that builds innovative applications on the Hive, BSC, ETH and Polygon blockchains. Our flagship application: LeoFinance.io allows users and creators to engage and share content on the blockchain while earning cryptocurrency rewards.
LeoFinance | CubFinance | Hivestats | LeoDex | LeoFi
Delegate HP & Earn 16% APR, Paid Daily. Currently @ 2M HP
---
LeoMobile Open Beta is Now Live! Join The Fastest Growing Web3 Community:
IOS / Android

Posted Using LeoFinance Beta
---
---