Twitter Getting Ready to Launch Ad Revenue Sharing With Content Creators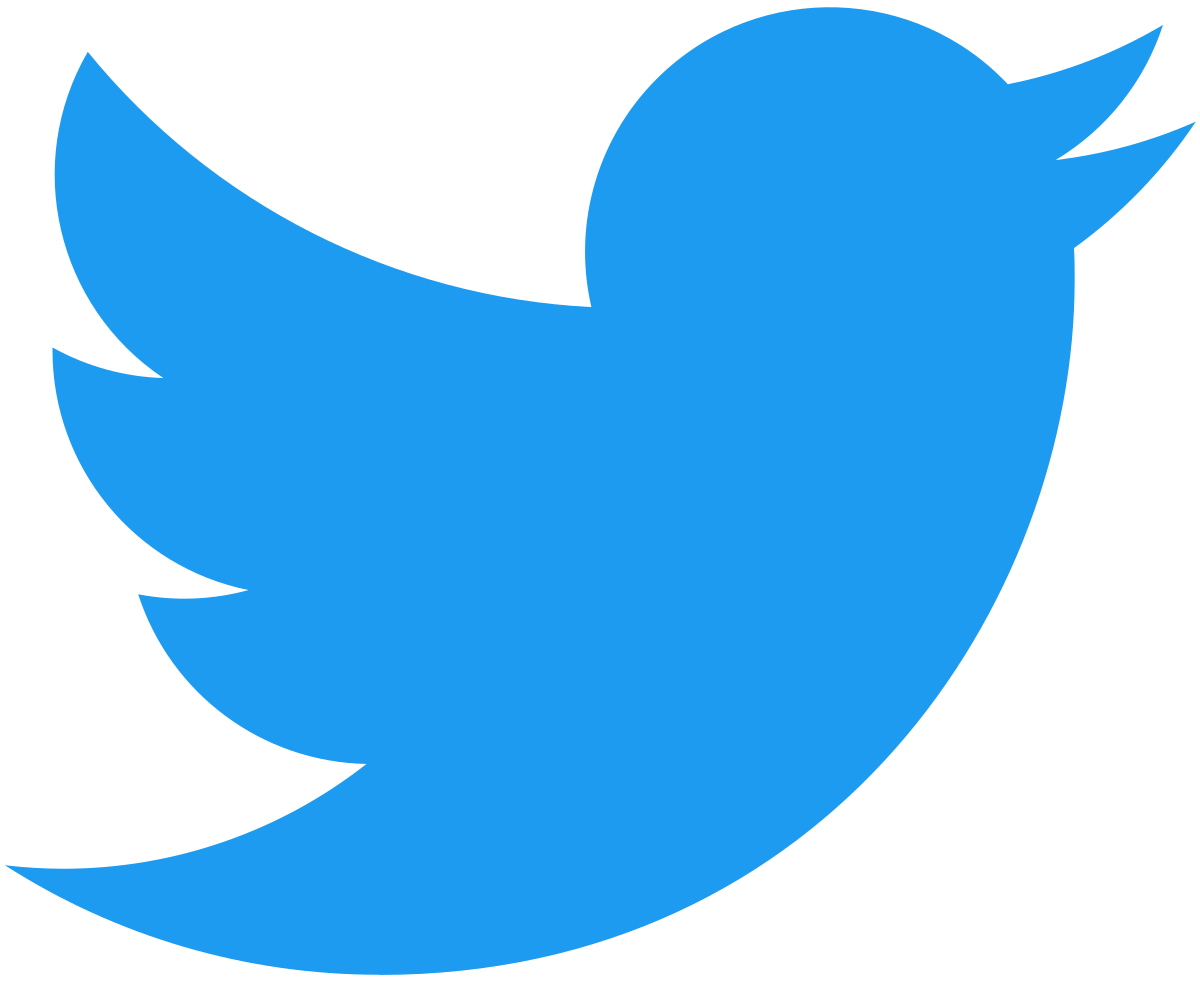 Twitter has always been a vibrant place for intellectual discussion. Way more so than any other social media platform. Many refer to it as the digital town square.
I have always loved Twitter for the great discussions and threads you can create / read. Crypto has always had a big presence there as well.
Twitter, however, was dying off before Elon took it over. It was later revealed that the company was on the brink of bankruptcy and that only was the cherry on top of the shitstorm that was Twitter management and employees.
When Elon took over Twitter, he started talking about "The Everything App"... This vision of his happens to align exactly with the vision I have had for the LeoFinance Project. Our aim is and has always been to democratize finance.
We believe in finance seeping in to every aspect of the world. It's crazy to see how much this reality has matured since Covid began. Everyone was locked in doors and suddenly, everyone was paying attention to Bitcoin, stocks and finance like never before.
Most people didn't even recognize the words Bitcoin or FED or Federal Reserve or Inflation or Deflation or Money Printing or Bonds or ETFs.
Nowadays, everyone has at least some surface level understanding of Finance.
The goal of LeoFinance is to democratize financial knowledge and access. That goal means building a Web3 social media platform that is fun, engaging, widespread and rewarding.
Twitter Getting Ready to Launch Ad Revenue Sharing With Content Creators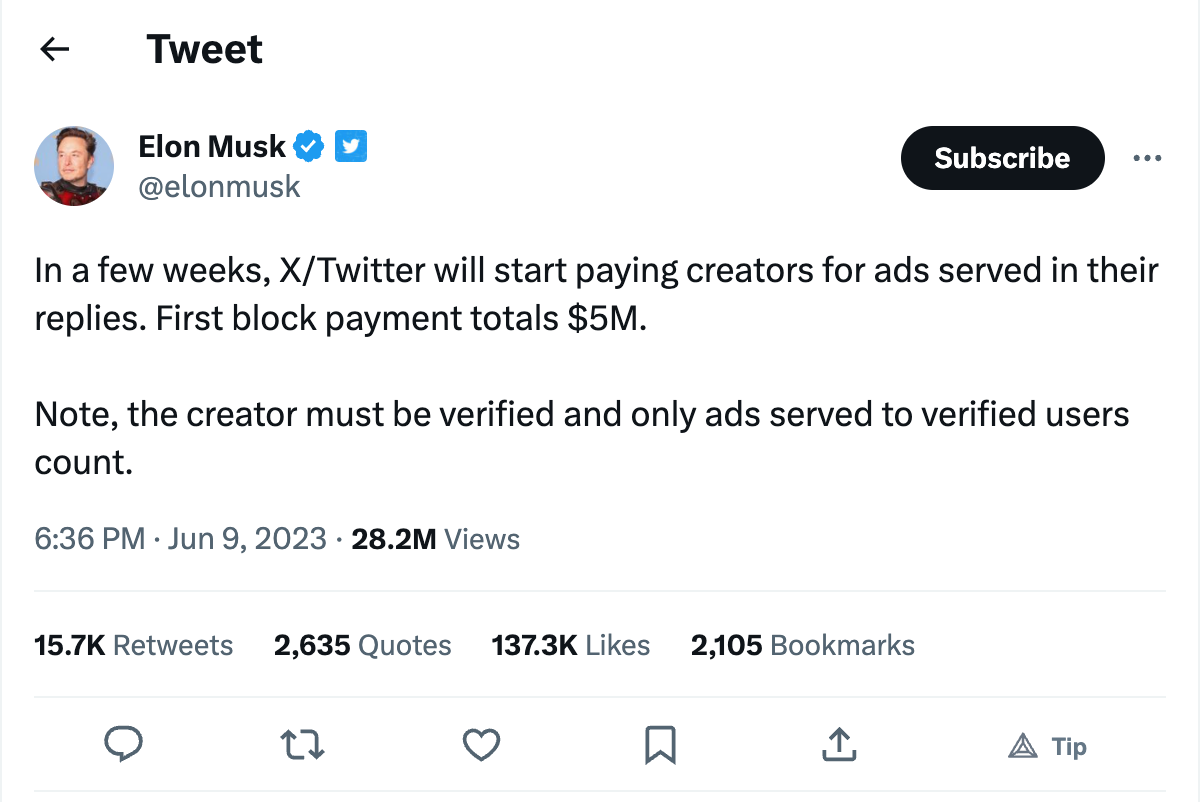 Elon Tweeted saying that Twitter is about to begin paying content creators a share of ads served in the replies beneath their tweets.
This is super interesting. Elon is somewhat "web3-ifying" twitter. I think this is generally bullish for social media and for users across the board.
If it works, then platforms like Facebook, Instagram, Pinterest, LinkedIn and others are going to have to start following suit. Users are going to get upset if they aren't getting a share of ad revenue.
It's funny because LeoFinance has teased a model for LeoAds for a very long time at this point. Verging on ~3 years, we've been talking about the idea of ad revenue on the site being used to create LEO POWER APY that ultimately leads to users earning ad revenue that they generate through views and engagement.
The dev team is taking this idea to incredible new heights by integrating it all with smart contracts. There is no middle-man in this sense.
Ad companies can directly use LeoFinance's UI to place ads. Then those ads get served to users. Users create UGC (User Generated Content) and then earn the ad revenue they generate.
It's a fascinating concept and one that is fully decentralized from A to Z.
Building the Future of Web3
Yesterday, over 23,000 Threads were created... WOW
That's 23,000 unique pieces of content, all posted to the Hive blockchain. The LeoVerse has expanded in a massive way and the amount of page views, ad revenue and traffic is off the charts.
We are all waiting anxiously for the LeoAds update. I think it will blow everything else out of the water.
Take an idea like what Elon has but now supercharge the distribution through tokenization.
LEO POWER becomes the ultimate utility token. You power up LEO, you spur engagement, you get active and then you get ad revenue.
Ad companies are in charge of getting to the site. The users are in charge of approving ads. The users are in charge of creating good content and driving traffic. The users benefit.
It's an incredible new economy that's being built and I'm really happy with how the DeFi team is progressing on this front. They're making it fully decentralized and that's yet another benefit of true Web3.

About LeoFinance
LeoFinance is a blockchain-based Web3 community that builds innovative applications on the Hive, BSC, ETH and Polygon blockchains. Our flagship application: LeoFinance.io allows users and creators to engage & share micro and long-form content on the blockchain while earning cryptocurrency rewards.
Our mission is to democratize financial knowledge and access with Web3.
Twitter: https://twitter.com/FinanceLeo
Discord: https://discord.gg/E4jePHe
Whitepaper: https://whitepaper.leofinance.io
Our Hive Applications
Join Web3: https://leofinance.io/
Microblog on Hive: https://leofinance.io/threads
Delegate HIVE POWER: Earn 16% APR, Paid Daily. Currently @ 2.8M HP
Hivestats: https://hivestats.io
LeoDex: https://leodex.io
LeoFi: https://leofi.io
BSC HBD (bHBD): https://wleo.io/hbd-bsc/
BSC HIVE (bHIVE): https://wleo.io/hive-bsc/
Earn 50%+ APR on HIVE/HBD: https://cubdefi.com/farms
Web3 & DeFi
Web3 is about more than social media. It encompasses a personal revolution in financial awareness and data ownership. We've merged the two with our Social Apps and our DeFi Apps:
CubFinance (BSC): https://cubdefi.com
PolyCUB (Polygon): https://polycub.com
Multi-Token Bridge (Bridge HIVE, HBD, LEO): https://wleo.io
Posted Using LeoFinance Alpha
---
---