ecoTrain Question Of The Week: What is one thing that you are most grateful for in this life?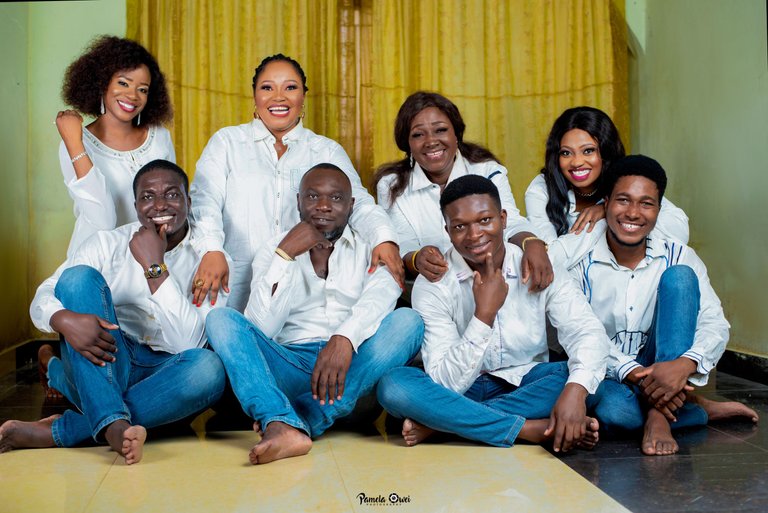 Last week I wrote on this topic and I wrote about how grateful I was for my strength which helped me survive a lot of things I had to go through in life but I didn't post it however because it didn't feel like the right answer to this question and after sitting back and thinking about it again, I decided that I have finally gotten the right answer.
The question is what is one thing in life that I am most grateful for? And well the answer might be cliché but I would always immediately say my family and my friends.
With my childhood in mind, I would always say that my family especially my mother made so many sacrifices for me, we weren't the richest family but I went to the best schools, I ate the best foods and it took a lot of sacrifices on their part. I would always remember my mother saying that "we were her joy and she didn't care how hard she had to work to give us a future" and work she did, my mother would travel to Dubai, Togo, and practically sleep wherever she could find just so she could get goods with the money she borrowed to sell, and by doing that she was able to build a house for us to live in by herself.
My siblings also were always there, they gave me so much support and love and I think that gave me the strength to survive a lot of things, they are practically my best friends because I would always tell them whatever I was going through and a solution would always pop up, recently my sister had to use a majority of her salary to get me a phone just so I could be happy and this is like a little glimpse into how much they would do for me.
Lastly, speaking on my friends, I have been so lucky in this aspect and my brother would always tell me this also, I have a bunch of people who from strangers have become family and I am so grateful for them.
John wooden said the most important thing in the world is family and love
And I would be always grateful for the fact that I was blessed with both.
---
Thank you for opening this box of passion
---
---