Why pHBD-USDC? Why not!: Reasons Why You Provide HBD Liquidity in the pHBD-USDC Pool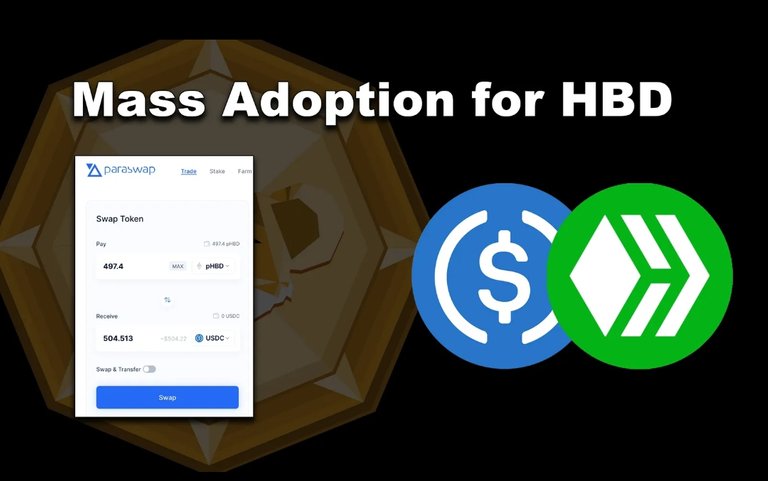 Recently, the @leofinance team announced the release of the pHBD-USDC stable coin pool on polycub network and this can be considered a big win for not only leofinance, but for the entire hive ecosystem.
This pool currently has a yield of 57+% APR and 77% on compound APY which is huge for anyone who plans on investing in this pool and with a current liquidity of $250k, the goal is to get this pool to at least $5M which would help bring Defi whales to be able to invest easily.
Now, with this goal in mind, it is important for us as hivers to consider providing HBD in this liquidity pool because it isn't only beneficial to the hive ecosystem and leofinance, but to us as individuals on hive also.
FOR THE NEWBIES
Before I go on to talk about the reasons why you should provide HBD in Phbd-USDC liquidity pool, I feel that it is important to explain to the newbies why this liquidity pool is important.
First of all, with the recent increase of HBD savings APR to 20%, there are so many advantages of this being done; one which is to attract investors but, there is also a disadvantage which comes in when a whale wants to invest millions, but the supply isn't available.
You might ask why isn't this supply available? Well, the answer is simple, with this increase in the APR, most people will be less willing to sell HBD; it is like having a gold mine, you wouldn't want to just sell the mine, will you? Especially since you are getting profits by holding on to it.
So, what providing liquidity does at this point is to make HBD available so that anyone who wants to buy or invest can do that with stress or any slippage but to do this, the liquidity has to be provided by me and you.
---
Now that we covered that, I will be moving on to explain the benefits of providing liquidity because you might still be thinking "how does all this benefit me".
REASONS WHY YOU SHOULD PROVIDE HBD LIQUIDITY TO THE pHBD-USDC POOL.

There are so many reasons why you should provide HBD liquidity on pHBD-USDC and I will be listing some of them.
The ability to earn up to 58+% of APR and 77% on compound APY is an advantage to anyone who invests in this pool and currently I think this is the highest APR provided on stable coin liquidity pair.
By providing liquidity of HBD, it will help the availability of HBD to investors and by doing so help the hive ecosystem ultimately which I would think is the aim of everyone in this ecosystem.
For those who use HBD savings, it is essential to know that you will be getting a better APR rate while still having your pHBD-USDC ass liquid and this means you wouldn't have to succumb to waiting three days in case you need your money.
HOW CAN YOU PROVIDE LIQUIDITY FOR HBD?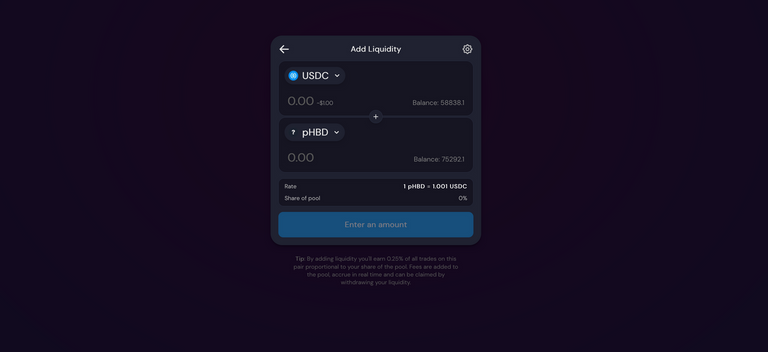 I know at this point you are begging for me to tell you how to provide liquidity for hive, so, no worries, I will be telling you at this point.
Providing liquidity is very simple and all you have to do is
Visit https://wleo.io/hbd/.
Enter your polygon address and transfer the amount you want to use.
Observe when your pHBD appears in your polygon wallet
Wrap HBD into pHBD
Provide pHBD-USDC liquidity on https://polycub.com/farms
Start earning your interest after doing this.
IN CONCLUSION
At this point, there are so many reasons to support the leofinance team by staking pHBD-USDC especially if we want hive and HBD to gain mass adoption.
With HBD being made available through our liquidity, it will give investors peace of mind to come and invest knowing that they can buy in or out without any slippage and if this is done, there will be money flowing in the hive ecosystem which could change all our lives.
In the end, making this happen helps hive and also helps us in hive which should be our ultimate goal and the biggest motivation for us to provide HBD liquidity in the pHBD-USDC pool.
---
---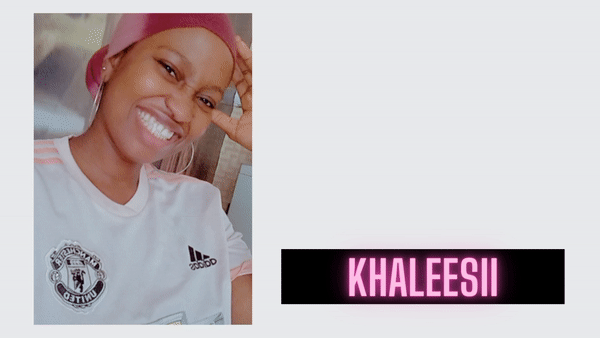 Posted Using LeoFinance Beta
---
---