Bitcoin : The Potential Breakout
Background
On 22nd of July, I was discussing with my close friends about two possibilities for bitcoin to break this falling channel. I was more inclined to 2nd option but it seems first one is playing out. Time will tell what happens next.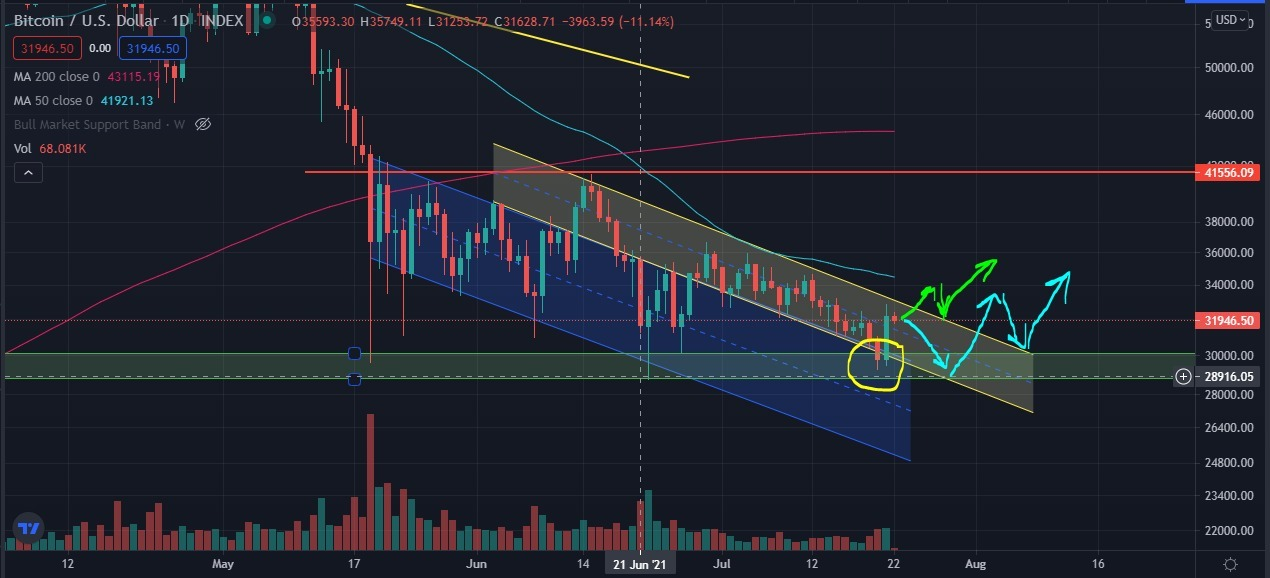 Option 1 (In Green) was a straight breakout with rejection from 50 Day MA & then a bounce from the channel.
Option 2 (In Sky Blue) was a rejection from channel upside & we fall back again to 30K support level which also is channel bottom and a bounce from there. Then repeat the Option 1.
It's Happening
I just woke up & first thing to do is look at daily close. That's ridiculous but can't resist it. Daily close was above 33K which is above the parallel channels we are trapped in. Just above it is short term Moving average which will act as first line of resistance for the move upward.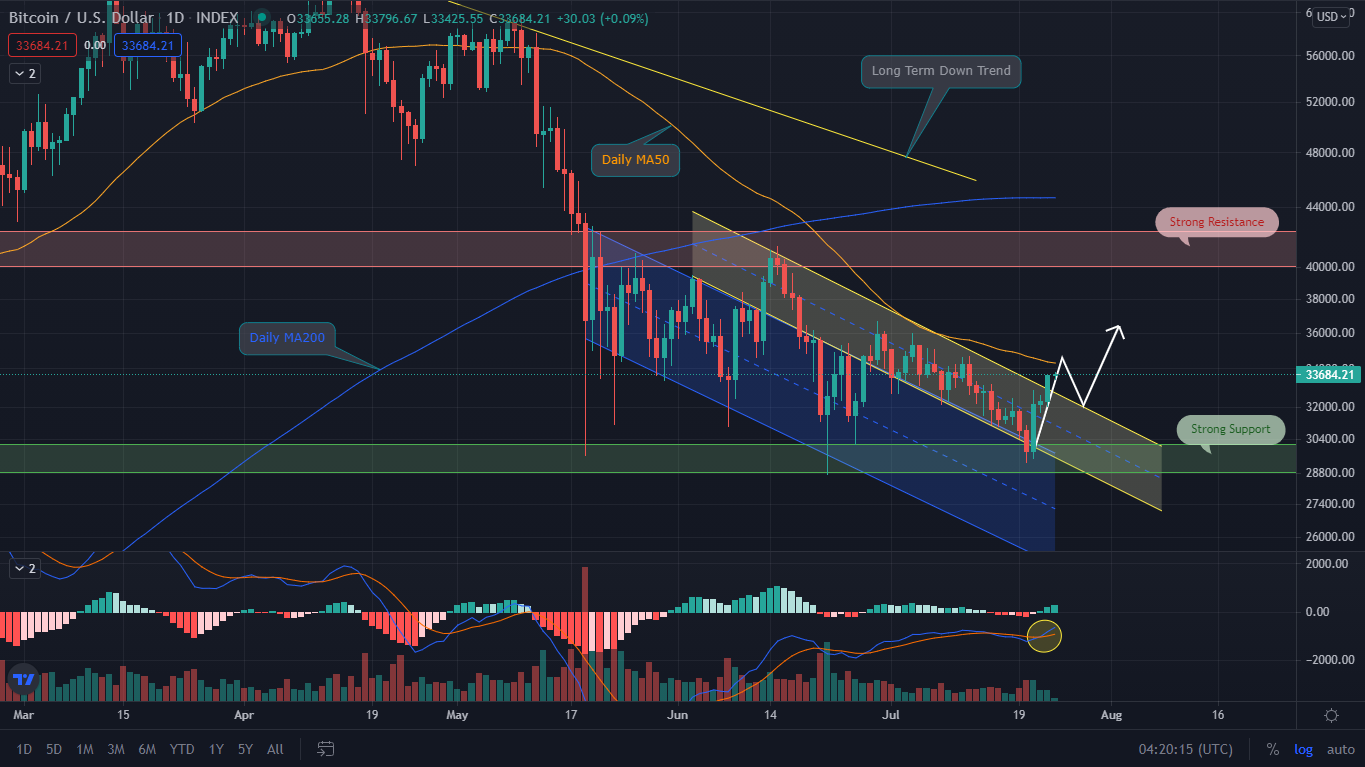 If we are able to beak this resistance line, then we can hopefully expect BTC to go in 38-42K range where it will find its next resistance. Interesting thing is Long term moving average and downtrend are also converging to the same levels. This means this would be a tough resistance and more likely a rejection from there to again fall to 50 Day MA.
In Books BTC is still in sideways action since last three months & can continue this for another 2-4 months before things stat heating up again. Till then keep an eye on @edicted Doubling Curve.
What I'm doing is stacking stats little by little and I Have been lucky to get to orders filled around 30-32K levels two times already. & If come down to those levels again my orders will be ready. Till then stay healthy and safe.
Stay Tuned.
@khan.dayyanz
Vote for @leofinance as witness by clicking on the below banner if you believe they are bringing value to Hive & Crypto world.


Posted Using LeoFinance Beta
---
---