BTC Market Updates
On Weekly chart we are getting a strong rejection from EMA ribbon. We had a wick in it but so far it is acting as a strong resistance, as if we get above the ribbon, Bulls will be really active in market.
To break above the EMA ribbon on weekly, first step is to hold Daily EMA Ribbon as support. We are just testing that support again. on Daily ribbon is ranging between 41-43k and is rising slowly. We also have a strong and tested support for 40-42k range.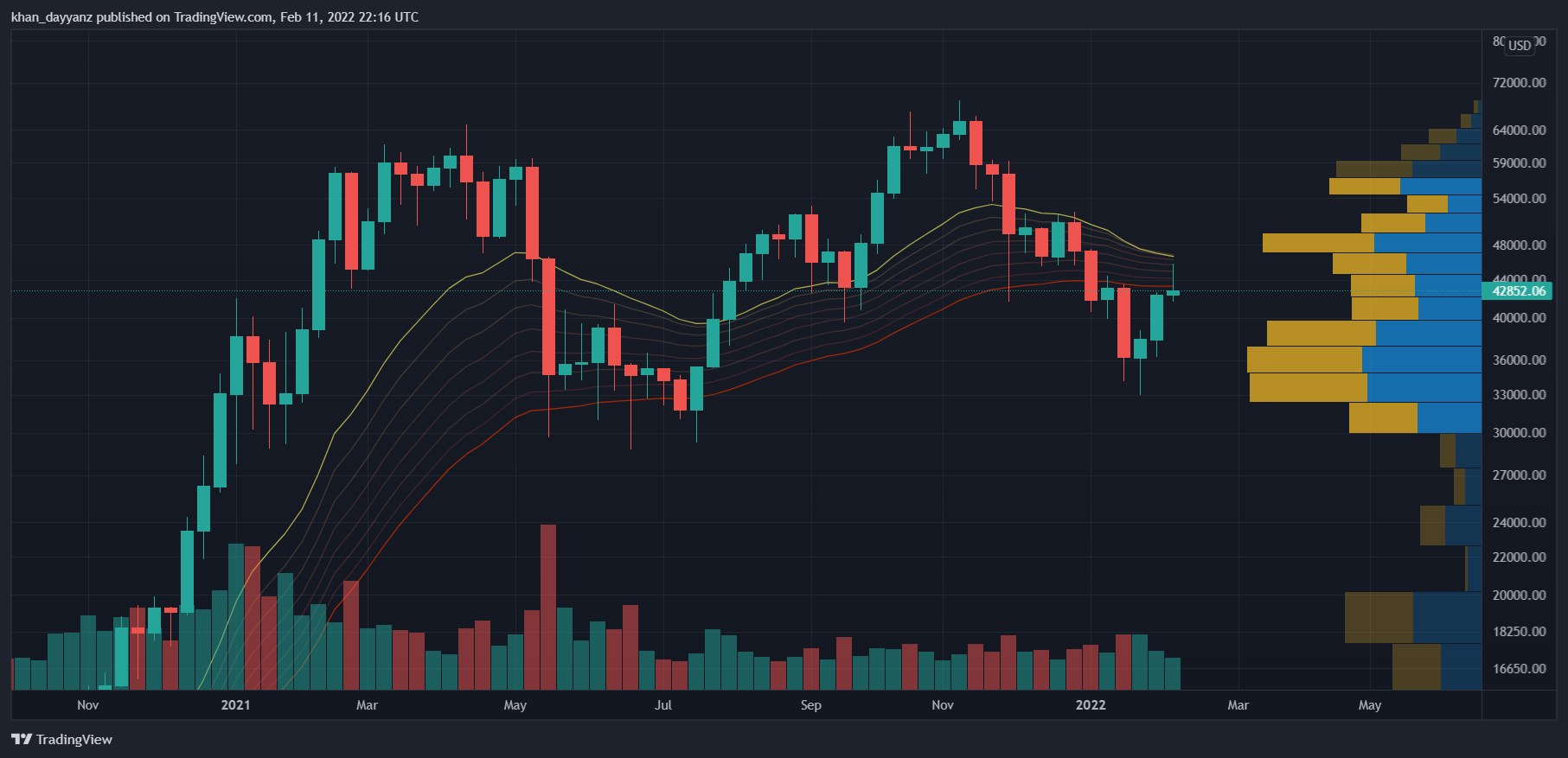 I personally hope we should hold it as support or at least move sideways till we gather momentum to break the weekly ribbon. Not a financial advice. Most of my chart analysis is not for short-term or quick trades. It's more of a narrative to see momentum shifts in market and have a long-term outlook. Prices may fall in short term but if you stay, you will enjoy the most gains and you buying price really doesn't matter. Just make a small habit of putting 5% of your in BTC or ETH on regular basis without the price. You will really see long-term gain in few years time and Those would mostly beat your trading revenue you earn in trades.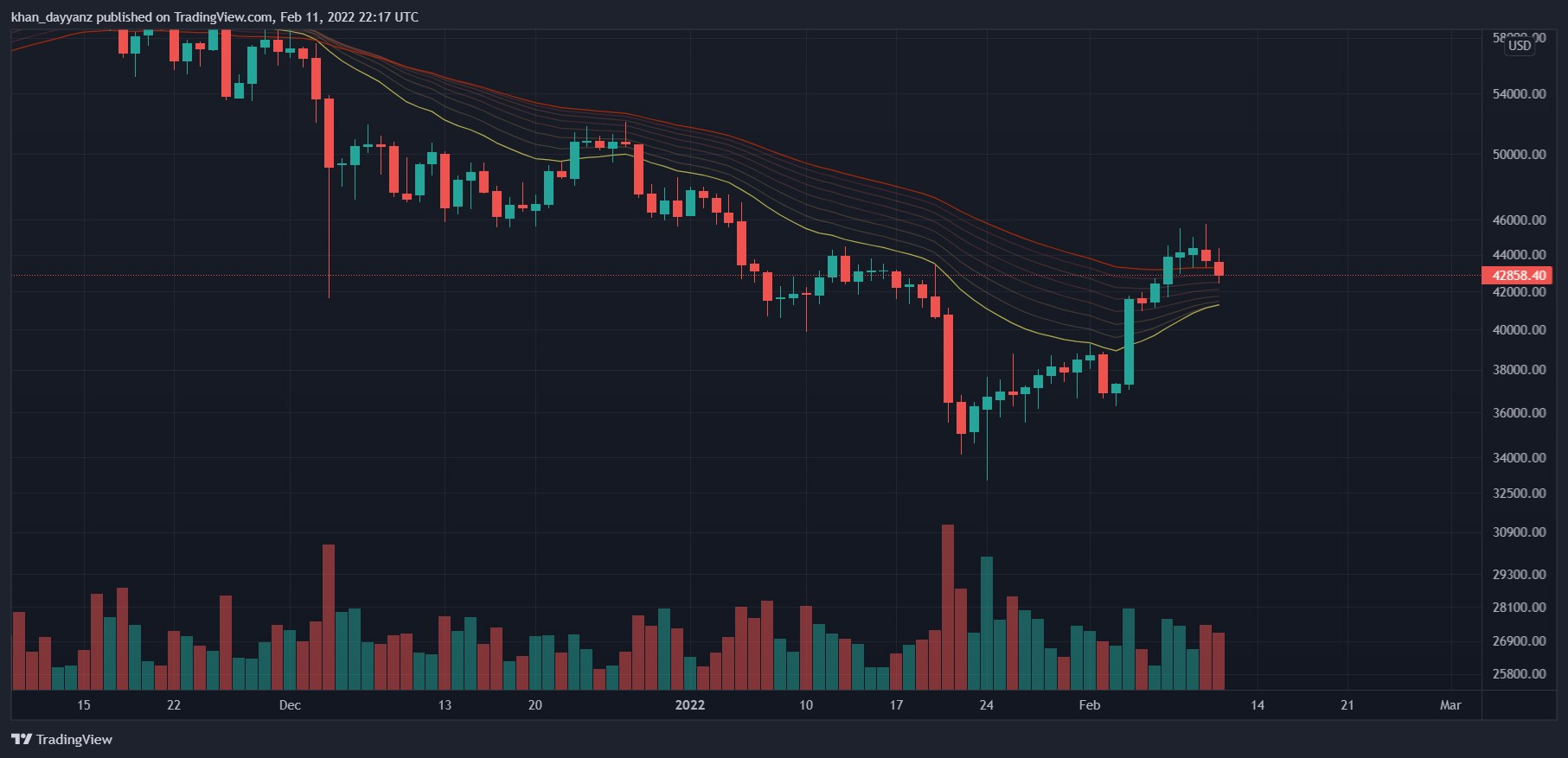 Keep a separate trading portfolio if you love to trade but always put income you gain from trades in long-term assets. That's the only way to make wealth, and it would take years not days to get to those points. Patience is the key.
Posted Using LeoFinance Beta
---
---