BTC Quick Update - Short Term TA
I will discuss two things. One in favor of upside breakdown and other in favor of downside breakdown. As a trader you should consider both options and trade which ever happens, but always confirm the breakout after it happens.
Up Side: BTC on 4H chart is printing a Ascending Triangle which is putting higher lows as we move towards edge. RSI is pointing the same pattern and Volume decrease confirms that time for consolidation is less than 24 hrs. It can beak any time. Pattern is bullish means there is higher chances to break upwards But read 2nd point why a bearish breakdown is possible.
Stochastic Indicator which is one of best indicators to confirm breakout is at 80 which is over sold zone. This is because just above there is a strong resistance of 39-40k level which keeps on rejecting us. RSI is also around 60 which means there is lesser room for an uptrend as it would be in oversold position as soon as it breaks 40k.
People who bought above 40k and weak hands may already be ready to take profits and sell out, we would need a strong volume support from Bulls to stay above 40k and get a 4H candle close which is highly unlikely.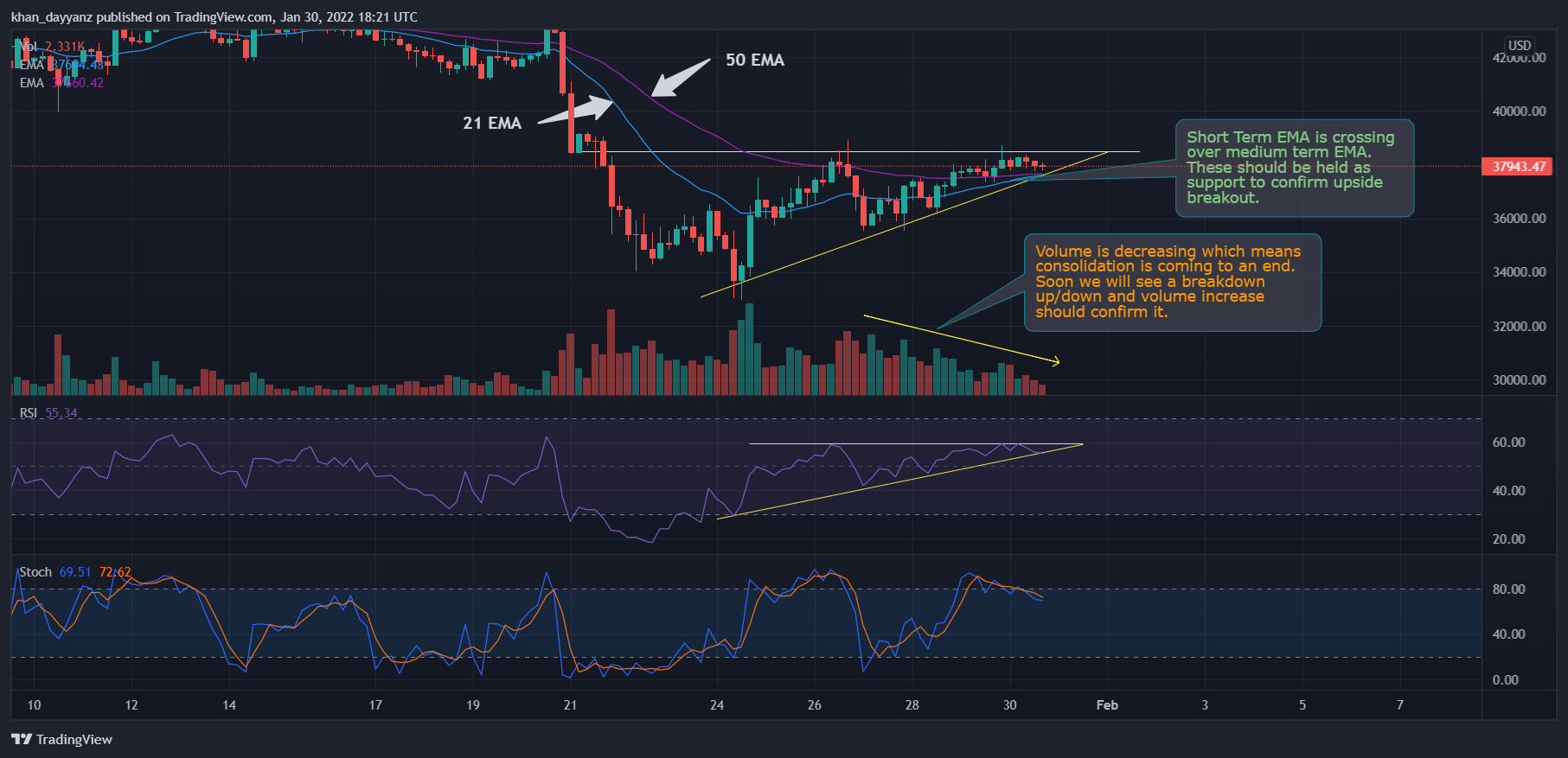 So if you want to enter a trade either short/long stay awake and keep an eye on chart.
1st confirmation will be 4H candle close.
2nd will be high volume in that candle.
3rd will be RSI level & Stochastic cross at the time of breakout.
NFA, This is just for education only.
Posted Using LeoFinance Beta
---
---