CUB LIFE - Making De-Fi Easy & Hassle Free
Background
De-Fi (Decentralized Finance) has been the strong pick of this bull run. We can definitely see ETH Defi taking off to the moon, followed by centralized decentralized BSC (Binance Smart Chain) De-Fi. On ETH because of gas fees it was really hard for average users to take part because of GAS fees would eat up most of the revenue. So it was mostly rich thing. Contrary BSC made it easy for average user to participate in De-Fi because of easy to use & lower fees. This was witnessed by BNB price surge which hit to all time high of 680$ in last few weeks. But still a user with only couple of dollars in hand can't really involve because still he has to pay fees that consist of a decent part of his capital and profit. It can vary from 5-25% or even more in some cases. To solve this issue we have @cublife project launched by @lbi-token team. Let's dive into this.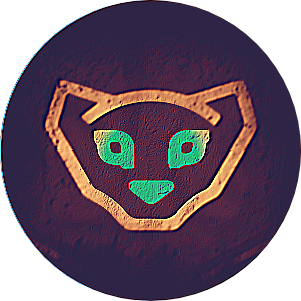 CUB LIFE
The idea behind @cublife is to make De-Fi accessible to everyone even if he has 1$ to invest. Right you can start with any amount & never care about the fees & complexity to enjoy De-Fi gains. Let's hear from the team itself:
What is CUBLIFE?

CUBLIFE is a collective that anyone can be part of. The idea is to provide an actively managed CUB.finance portfolio that pays out handsome weekly dividends in the form of LEO to all Cub Life token holders. The goal is to encourage people to take their dividends and reinvest/compound them down to grow a future nest egg through monthly group buys. CUBLIFE is a growth/dividend token at heart with a 100% focus on CUB.finance and its dens, farming and future kingdoms.
It means that all we have to do is buy a share of Cub Life (Token) and just hold it. The amount collected from issuing CL tokens will be invested in https://cubdefi.com/ (De-Fi Platform by @leofinance team) on monthly basis. The gains collected from there will be used to by LEO on weekly basis and pay dividends to CL Token holders. Not only a decent amount of dividends would be paid but also compounding will be done to make gains grow more over long run. You can read full details in this post.
The Presale
To buy Cub Life, send any amount of HIVE/LEO to @cublife account before 20th May, to get your share. If you ae late, then your share will be added to next month pool so be sure to send it earlier.

Around 2500$ funds has been already collected & it's growing gradually. You can find list of participants here. You can notice that biggest shareholders till now are @bozz & @taskmaster4450 through his Leo account (@taskmaster4450le).
The Airdrop
Good new is that token holders having @lbi-token (LBI Tokens) already got an airdrop of Cub Life tokens, as LBI helped transferring an initial liquidity to @cublife. The airdrop was dropped to anyone holding more than 10 LBI tokens. I received around 5.698 CL tokens for holding 237 LBI tokens. It is around 4% of the LBI worth.
Closing Remarks
Get your Cub Life tokens now, because I'm in love with the concept. because of 50$ liquidity's in multiple pools, I have to wait weeks or even months to withdraw couple of dollars, but this won't be the case here, as I would be getting my weekly dividends in LEO on engine. I also convinced a friend @numanbutt to participate in this one for a consistent passive income till it lasts.
Till the have a great day. Do share your thoughts about project &don't forget to vote Leo witness. Just click on the image below to cast your vote.

Posted Using LeoFinance Beta
---
---