Have You Played 7 Days To Die?
Ah, Zombies... There's something about them that keeps people coming back for more, no matter if it's in movies with films like Day Z, on television with the like of The Walking Dead, or in video games with titles like Project Zomboid. For some reason, people seem to find the Zombie Apocalypse more entertaining than any other form of world ending event. Over the years, I've played through several different games with a Zombie setting, but so far, no other kept me entertained as long as 7 Days To Die, a title I've stumbled across about a year ago and that has since been a staple at our regular weekend get togethers. In fact, it's probably the game we've spent the most time playing ever since we've discovered it.

7 Days To Die is a classical co-op survival game set in the middle of the Zombie Apocalypse. For what ever reason, most of humanity has turned to zombies, with only a few people still trying to stay alive and human. Why exactly the Zombie Apocalypse has started we don't really know and neither is it all that important. Yet there are a lot of clues scattered around the map indicating that it started slowly, with more and more people turning to zombies before society crumbled. The game is played in first person and you literally start it naked with nothing but a torch, some rations, a bit of water, and a note indicating that you crossed somebody still human and somehow ruling over the shambles of society. You are then tasked with gathering basic tools, crafting weapons and eventually building a base to hide in at night.
You better hurry doing so as well, because while zombies are not particularly dangerous at day, they get a lot faster and more aggressive during the night. Especially in the early days of the game, wandering around at night will get you killed pretty quickly. If you do manage through the early game, you better start to prepare for the 7th night. As the title somewhat indicates, every 7th night is special in that a blood moon rises and a horde of ravenous zombies will attack your base. The first few times that happens, you are almost guaranteed to perish as it certainly takes practice and a good understanding of the game mechanics to get through such a night unscathed.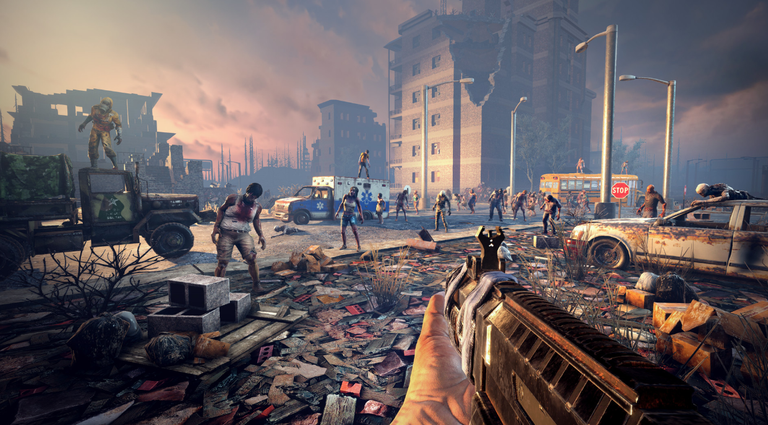 While you can fight the zombies alone, it's way more entertaining to do so with a couple of friends. The game has a complex skill system with tons of different abilities to learn and perks to gain. While there's no direct limitation on how much you can learn, it's usually best for everybody to focus on one aspect of the game like hunting, mining, building, or scavenging. While you have to take care of basic needs like hunger and thirst, 7 Days To Die is no hardcore survival game. So if you die, you will respawn. If you turn too hungry, you won't die but only be (way) less effective. That doesn't mean you can't loose the game so. Your base can get annihilated by the zombies, especially during a blood moon, and rebuilding that could take a long time to do. We actually restarted the game several times because of that in the beginning before we actually managed to get a base running and well enough defended eventually.
The world itself is huge, featuring several biomes full of (destroyed) cities, farms, mountains, lakes, and forests. If you don't want to play on the default map you can also use the random map generator to create even larger maps for you. This does take a long time but the results are marvelous. Even the randomly generated maps have an awesome, pretty realistic feel to them. There are countless gimmicks and secrets scattered across the map, with a lot of building and locations telling their own little story of what might have happened here or what that area was like before the apocalypse. Exploring the vast map, digging up treasure, and scavenging old army camps has to be one of the most enjoyable activities I've found in any game for the last few years. The game really understands how to combine the sheer joy of exploring new areas and finding new loot with the permanent threat of a zombie hiding behind the next corner that could very well end you right away if you don't pay attention.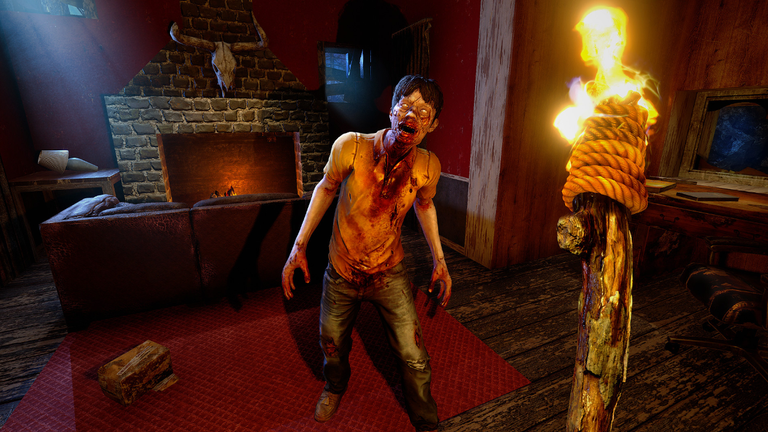 Building (and defending) your base is just as entertaining. The game uses a classical block system where you can add one shape per block with hundreds and hundreds of different shapes available, allowing you to basically create any form and building you can come up with. Really understanding how that works takes some time, though, and especially in the beginning it can be really frustrating when the different pieces just don't click. Even after countless hours, though, you sometimes get to a situation where you realize that you'd have to remake half your base in order to fix an error you did in the beginning. Because there can only be one shape per block, often times you can't place something next to a wall or even on top of a floor because that block is already occupied. If you can look behind these issues, though, you'll be rewarded with some of the most beautiful and diverse bases you'll get to conceive in any survival game out there.
7 Days To Die is still in Early Access and has been since 2013. Usually that's more of a red flag but in that case it just means that the developers simply seem to feel like their game is never going to be finished. There are new features added on a regular basis and the game is still growing better with every major update. We've spent almost 80 hours in the game already and it doesn't feel like that will be the end of it any time soon. 7 Days To Die is a real gem and a great game to play with friends. Be warned, though, it's a real time eater just as well. We sometimes played it for 6 or 7 hours straight, wondering where time has gone afterwards. There's always something to do but stuff also takes time and you'll sometimes spend 10 minutes just getting from one point to another. So if you are looking for a quick game in between, I'd look else where. But if you have some more time on your hand you really can't go wrong!
And that's all from me for today. Thank you all for reading and see you next time!
---
---