Have You Seen Star Trek Deep Space 9?
It's not an exaggeration to say that the Star Trek franchise played a central part in my education when I was a kid. As I've discussed with @jongolson some weeks ago, I don't consider myself to be a Trekkie, but up to today, the whole franchise has a special place in my heart. First Star Trek Next Generation and later Star Trek Deep Space 9 had a huge say in forming my values and core believes. Without even realizing it back then, the shows taught me a lot about what it means to be a decent person and especially what it means to respect people that are different than yourself. While Next Generation was just as excellent as Deep Space 9, today I want to focus on the latter of the two. Eventually, I'm sure I'll revisit Next Generation just as well, though.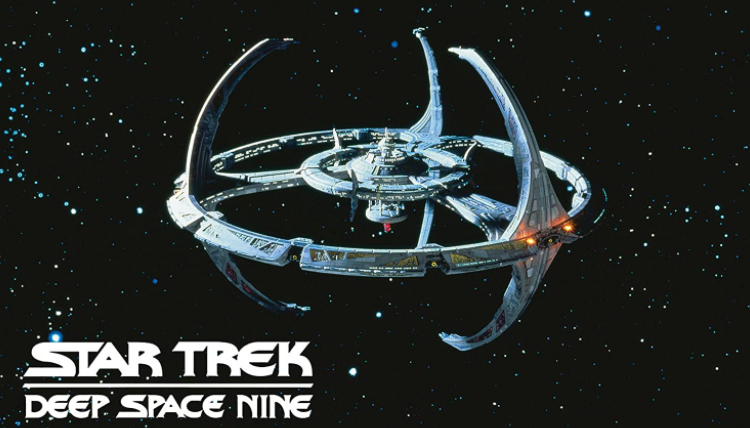 Let's start with the key facts first:
Number of seasons: 7
Number of episodes: 176
Originally Aired: 1993 - 1999
Star Trek Deep Space 9 was the third full series within the Star Trek Universe. Other than its two predecessors, it didn't focus on a space ship (which was the U.S.S. Enterprise in both other series) but instead revolved around the space station Deep Space 9 and its commanding crew. Located in orbit around Bajor, the home world of the aptly named Bajorans, the main purpose of the space station was to help said Bajorans to rebuild their home world that had been occupied for decades by another alien race, the Cardassians. In the very first episode, a stable wormhole is discovered next to the station, connecting the Alpha quadrant (which is home to both Earth and Bajor) with the Gamma Quadrant, home to a super aggressive, hegemonic alien race which was to play a key role in the later seasons of the series.
There are many things that made Deep Space 9 stand out as one of the greatest science fiction series of all times. Among the most important to me is the way the story was told. In a time that still heavily focused on issue of the week style episodes, Deep Space 9 had story arcs ranging from several episodes to several seasons. Some of the events of the last season are already hinted at in the first two seasons and even the very first episodes of the whole series. Sometimes an event in one episode would lead to major repercussions much later in the season. This made the whole series a lot more interesting and unpredictable. In Next Generation, you knew that every new episode would basically start with the Enterprise getting into some kind of trouble and the crew figuring out how to best fix it. With Deep Space 9, you never knew what was going to happen next. Major plot twists could (and did!) happen all the time.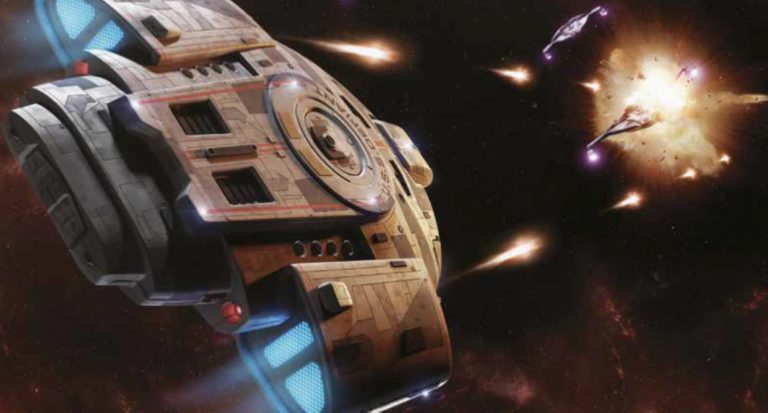 source
Speaking in modern terms, Deep Space 9 was a woke series. Today, I usually use that term to describe TV shows that I'll stay away from as far as possible. But back in the day, it meant something completely else. Star Trek had a very unique way of dealing with topics like sexism, racism, and so on. Instead of thematizing these topics all the time, they simply didn't play any role at all in the timeline of the series. The color of your skin, your sexual orientation, nobody would care in the world of Star Trek. I always found that approach to be very refreshing. You don't make people more liberal by putting that stuff into peoples faces all the time (take note Star Trek Discovery), you do so by showing that it's just normal, nothing special, nothing even noteworthy.
That's not to say it never was a topic in the series, though. Whenever it was, it was either during a time travel episode or it was done using alien races as proxies. Just as with The Original Series and Next Generation before, that actually allowed the series to do some things that still were considered to be taboo back in the day. At the same time, Deep Space 9 was a lot darker and more twisted than its predecessor. Where Next Generation painted an utopia of a perfect society, Deep Space 9 had more gray and in between. It showed that there was darkness within the Federation just as well and that no single race was purely good or evil. Episodes like the unbelievable brilliant In The Pale Moonlight make you question everything the series taught you to believe in in all the years before. I still remember the first time I've finished watching that episode. I was like 13 years old back then and I just sat there and thought "what the actual f***!?" when the credits came in.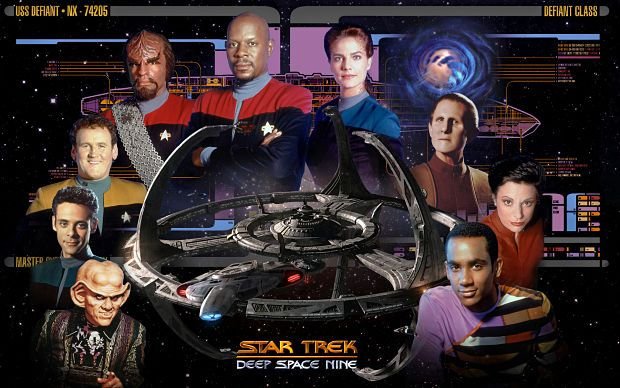 source
Obviously, that's not to say that all is golden for Deep Space 9. The fist season has a lot of weak episodes, it feels like everybody needed some time to settle in and every time I rewatch the series (which I do every other year or so) I struggle a bit in the beginning. The whole Bajoran story line is a bit odd as well and the Bajorans are probably one of the most hated races in the whole Stark Trek franchise for their erratic, irrational behavior. Nevertheless, when I rewatched the series as a grown man for the first time, the whole thing made a bit more sense to me, maybe it just takes time to understand everything going on there. Not all characters are super likable as well, but that's probably a matter of perspective.
Ultimately though, nothing of the above is bad enough to really take away from the series greatness. Sadly, the show never was as successful as it probably deserved to be. Up until today, no Stark Trek show came close to the brilliance of Deep Space 9 again and with the awful SJW route modern Star Trek is following, I don't see that happen again any time soon, either. If you never watched Star Trek Deep Space 9 before but like any form of science fiction, you should really consider to give it a shot. The whole series matured surprisingly well, the special effects are obviously outdated, but they are still decent looking and they work for the show. If you do give it a chance, just make sure to at least watch the whole first season before quitting. As explained above, there are some not-so-great episodes along the way but it only keeps getting better afterwards, promised!
And that's all from me for today. I'm super happy to have CineTV as a new tribe to engage with. There are so many amazing series I want to talk about, it should keep me occupied for months to come! Thank you all for reading and see you next time!
---
---