What To Do With My Post Payouts?
When I started blogging again, I didn't really intend to write that many articles other than my weekly Play2Earn report. I also didn't really expect to get any significant post payouts. Well, here I am, both enjoying my time writing articles again and receiving some substantial payouts for it. So this had me thinking what I should do with the rewards I receive.
I have my payout set to 50% HBD and 50% HP. The Hive Power, I'll just let accumulate. I will need a lot more resource credits once Splinterlands releases its land gameplay anyway and I also think it's cool to build a little stake in Hive again while we are in the bear market. So that leaves the 50% HBD. I first considered to just put it into the savings account. Ever since the last bull run started to break apart, I've become a huge fan of stable coins. There obviously are some risks to them as they could just loose peg, fail to regain it, and then go straight to zero. Nevertheless, it's the stable passive income they can generate that really interests me. As I'm still eyeing that early retirement stuff, the goal mostly is to just generate enough passive income to live on without having to touch any of my actual assets.
Ultimately, I decided against it, though. In the end, these funds wouldn't account for all that much and it would be another pool of stable coins that I would have to tend to. On top of that, I wanted to do something a little more fun with some of the rewards. The most obvious place to spend the HBD on then became either Splinterlands or Genesis League Sports as these are the places I'm most involved with anyway.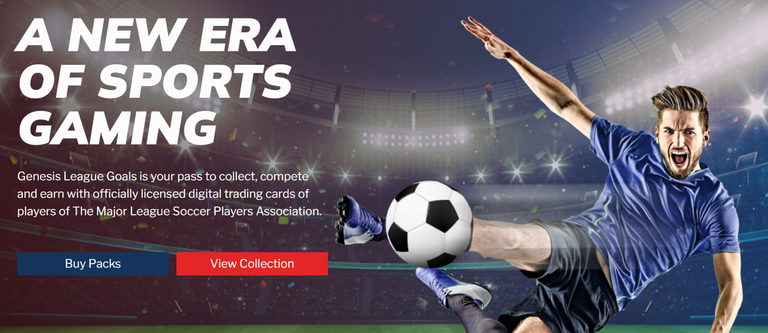 Looking at the latter, I own 3144 packs right now and I kinda feel like that's enough for the first set. We might see some movement as we get closer to release and/or the MLS season, but I assume that these packs should suffice to get me a very competitive deck for the first season. On top of that, half of the GLX aidrop for staking these packs is already gone, so I feel like the value I'd get from buying additional packs is decreasing quickly. The other option would be to buy more GLX, but again, I'm close to 200,000 GLX staked already and when the major accumulation phase is done for, I should end up with something like 600,000 GLX total which I'm pretty happy with. So both of these options are not too appealing to me and thus I decided to look at my options in Splinterlands instead.
My main goal there is to prepare for land release right now. That means that I will need as much as 10,000,000 DEC to account for land survey potions. On top of that, I'm stacking as many reward cards as I can so I can work as many plots as possible once the actual gameplay is released. The thing is, though, I'm doing both of these anyway already and both are done with more capital influx than what I get from my post rewards. So in the end, I decided I wanted to do something I'm not already doing anyway. The best option for that seems to be buying Riftwatchers packs and so that's what I'll be doing with my post payouts for as long as there are packs available in the store:

Doing so has several positive effects at once. First of all, I didn't buy any Riftwachters packs before. During the presale I opted to go for 5 additional validators with the SPS I had set aside as that seemed like the better deal back in time... and frankly still does. Validator APR is down a lot since then, but I still think it was the way better buy in the long run. So getting some packs that way is going to build me another stack of stuff I can turn for profit some day in the future.
On top of that, it's helping the DAO and that part I really like. Once the minting of SPS comes to an end in roughly 4.5 years from now, it will fall to the DAO to provide for rewards. In order to do so, the DAO will need as much SPS as possible as soon as possible. Assuming that the game finds success during the next bull run, it's save to assume that SPS won't be anywhere near the 2.5 pennies it's at right now. Nevertheless, it will need a substantial bag to keep providing these rewards in the long run. Right now, every Riftwatchers pack bought means almost 200 SPS locked up in the DAO. Also, I'm buying these SPS from the market, so that provides a tiny bit of buying pressure - something we desperately need right now. Obviously, I'm converting some of my SPS to DEC myself, so that won't do much. Yet I still believe that every little bit helps and I'm really looking forward to account for these Riftwatcher packs in my coming Play2Earn reports. This week alone, I managed to buy 4 Riftwachters packs with my post payouts - pretty cool in my opinion!
And that's all from me for today. Thank you all for reading and see you next time!
---
---