(DE/EN) Ein kleiner Fisch muss schneller wachsen - Hive Power Up Day Juli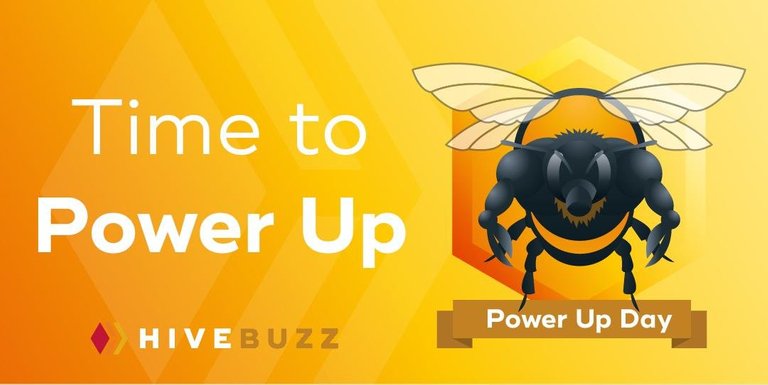 Intro
In meinem Artikel zum HPUD April habe ich mir das Ziel gesetzt bis Ende des Jahres 1.000 HP zu sammeln.
Aufgrund des gesunkenen Hive Prices habe ich mir darüber hinaus das Ziel gesetzt Ende 2022 HP im Wert von mindestens 700 $ zu besitzen.
Heute ist es an der Zeit zu schauen, wo ich Anfang Juli stehe, ob das Ziel noch sinnvoll ist und was nun zu tun ist.
Meine spielerischen / finanziellen Erlebnisse werde ich in meinem monatlichen Portfolio Update verarbeiten.
Darum werde ich mich hier eher kurz halten.
Hive Entwicklung im Juni
Wenn man sich nur den Hive Preis Anfang Juni und Anfang Juli anschaut, hat sich nicht viel verändert.
Innerhalb des Monats gab es jedoch einige schöne Gelegenheiten Hive zu kaufen und wieder zu verkaufen oder in andere Second Level Token zu tauschen.
Zwischen dem tiefsten und höchsten Punkt liegen etwa 100 %. Ein Monat der Gelegenheiten für Menschen mit Kapital und starken Nerven.
Ich habe davon leider eher weniger profitiert, dazu aber mehr in meinem Portfolioupdate.
Am Ende bleiben etwa 10 % Kursverlust.
Intro
In my HPUD April article, I set a goal to collect 1,000 HP by the end of the year.


Due to the drop in Hive Price, I also set a goal to have at least $700 worth of HP by the end of 2022.
Today it's time to look at where I am at the beginning of July, whether the goal still makes sense, and what to do now.
I will process my gambling / financial experiences in my monthly portfolio update.


That's why I'll keep it rather short here.
Hive development in June
If you just look at the Hive price at the beginning of June and the beginning of July, not much has changed.
However, within the month there were some nice opportunities to buy and sell Hive again or exchange it into other second level tokens.


There is about 100% between the lowest and highest point. A month of opportunities for people with capital and strong nerves.
I have unfortunately benefited from it rather less, but more about that in my portfolio update.
In the end, about 10% price loss remains.
---
---
HP Entwicklung Juni
Durch mein Power Up am 1. Juni hatte ich Anfang des Monats 500 HP.
Wie oben beschrieben ist mein Ziel nun flexibler. Für Juli kalkuliere ich weiterhin mit einem Hive Preis von 0,5 $ und somit einem Ziel von 1.400 HP zum Jahresende.
Im letzten Monat habe ich mich irgendwie mit den Monaten vertan. Obwohl ich ein ordentliches Power Up gemacht und einiges an HP erschrieben habe, war ich nach meinem Power Up Anfang Juni hinter meinem Ziel.
Nun ist das halbe Jahr rum, und ich sollte also 700 HP in meinem Account haben.
Stand 01.07.22 vor dem Power Up
Ich habe am 01.07. vor meinem Hive Power Up 601.77 HP.
Somit habe ich mir im Juni 101,77 HP auf PeakD erschrieben bzw. kuratiert.
Trotz dieses erneut guten Ergebnisses fehlen mir nun fast 100 HP für die 700 HP, die ich bereits Ende Juni hätte haben müssen.
HP Development June
Due to my power up on June 1, I had 500 HP at the beginning of the month.
As described above, my goal is now more flexible. For July, I continue to calculate with a hive price of $0.5 and thus a goal of 1,400 HP by the end of the year.
Last month, I somehow got the months wrong. Although I did a decent power up and earned some HP, I was behind my goal after my power up in early June.


Now half the year is up, so I should have 700 HP in my account.
Status 01.07.22 before Power Up
I have 601.77 HP on 01.07 before my Hive Power Up.
Thus, I have earned or curated 101.77 HP on PeakD in June.
Despite this once again good result, I am now almost 100 HP short of the 700 HP I should have had by the end of June.
---
---
Mein Power Up im Juli
Ich habe noch 6 Monate Schreiben und mit diesem hier 6 Power Ups vor mir.
Wenn ich davon ausgehe, dass ich jeden Monat noch 100 HP Erschreibe fehlen mir noch ca. 200 HP die ich staken muss.
Somit würde es reichen, ca. 35 HP heute und jeden weiteren Monat zu staken.
Derzeit habe ich jedoch auf der Arbeit viel zu tun, und weiß auch nicht, ob ich die 100 HP pro Monat erschreiben kann.
Auch habe ich keine Lust irgendwann für Rewards schreiben zu müssen. Es soll mir weiter Spaß machen und der Inhalt muss im Vordergrund stehen.
Es kann auch passieren, dass Hive noch weiter fällt und ich sogar noch mehr HP Ende des Jahres benötige.
Auch weil Hive gerade so günstig ist, werde ich also etwas mehr staken, so dass ich bei den 700 HP Halbjahresziel lande.
My Power Up in July
I still have 6 months of writing and with this 6 Power Ups ahead of me.
If I assume that I will write 100 HP every month, I am missing about 200 HP that I have to stake.


So it would be enough to stake about 35 HP now and every month thereafter.
At the moment I have a lot to do at work, and I don't know if I can write 100 HP per month.


I also don't feel like writing for rewards at some point. It should be fun for me and the content must be in the foreground.


It can also happen that Hive falls even further and I need even more HP at the end of the year.


Also because Hive is so cheap right now, I'm going to stake a little more, so that I end up at the 700 HP half-year goal.
---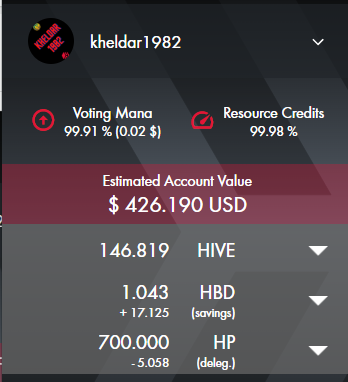 ---
Der Power-Up Helper
Am Juni HPUD habe ich auch meine Power-Up Helper Badge für 2022 erhalten.
Diese Badge soll einen Anreiz bieten neue Hiver bei ihren Power Ups zu unterstützen.
Wenn man mindestens 10 HP für den Account eines anderen Hivers staked, dem diese Ehre vorher nicht zuteil wurde, erhält man die Badge.
Mehr Informationen zum Power-Up Helper findet ihr hier.
The Power-Up Helper
On June HPUD I also received my Power-Up Helper badge for 2022.
This badge is to provide an incentive to help new Hivers with their Power Ups.
If you power up at least 10 HP for another Hiver's account who has not previously been given this honor, you will receive the badge.
You can find more information about the Power-Up Helper here.
---
---