Last chance to get your hands on some EDS Miners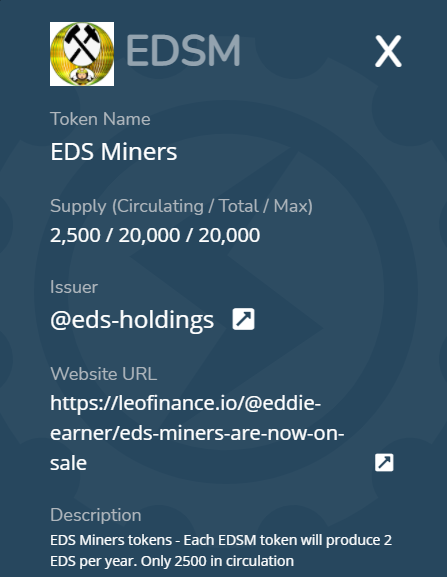 This is just a quick post to alert you that only 1000 out of 2500 EDS Miners are left for sale on Hive-Engine.
EDS is one of my favourite passive income tokens on Hive blockchain and I receive a weekly HIVE payment according to the EDS I hold.
The only way to get your hands on some sweet EDS Tokens right now is either buy them on Hive-Engine for 1.55 Hive/EDS or buy EDS Miners and earn EDS Miners Rewards.
Mining Rewards
There are 480,000 EDS waiting to be minted
3 Pools per day, one draw every 8 hours
20 mining rewards per draw
Each mining reward = 0.228 EDS token
My 20 EDS Miners earned me more or less 2 EDS tokens the past 7 days. Not bad right?

Having more EDS Tokens increases my weekly passive income returns so there's a great synergy between EDS Miners and EDS Tokens. I actually went ahead and bought 10 more so I can have a bigger chance of winning some EDS in the weekly draws.
You can take a look at how much my passive returns from holding EDS Tokens and miners has increased the past few months as well as learn more about this project at one of my previous LeoFinance blogs
Go grab some EDS Miners while they are still out there. Not gonna be there forever...
Buy EDS Miners on Hive-Engine : https://hive-engine.com/?p=market&t=EDSM
---
Thank you all for your support
As a full-time online hustler, supporting my content allows me to keep doing what I love.
Much love to everyone and always have fun.
@Knowhow92
Earn Crypto For Your Content (Affiliate Links)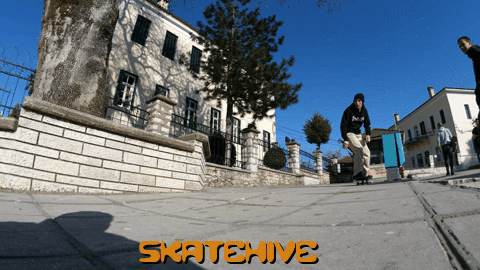 Find me Here
🏡 Hive: https://www.peakd.com/@knowhow92
🏡 Torum : https://www.torum.com/u/knowhow92
📹 Youtube : https://www.youtube.com/channel/UCJTNnvAHca8jcxaBpWn-bzA
📱 Twitter : https://twitter.com/theocharis_ch
☀️ Lbry : https://lbry.tv/@knowhow92:d
📷 Instagram : https://www.instagram.com/haris_housos/
☕️ Ko-fi : https://ko-fi.com/knowhow92
Posted Using LeoFinance Beta
---
---