Captain Katie of Gladiator Set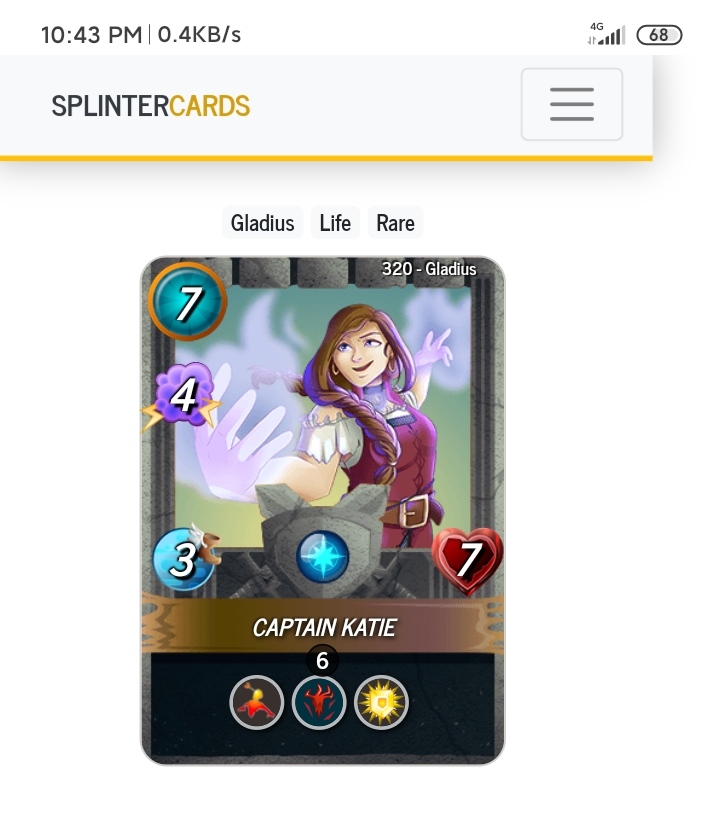 Captain Katie: Base Stats~
Mana Cost: 7
Damage (Magic): 3
Speed: 2
Health: 6
Skill/s: 。Snipe (Unlock at level 1) – Targets enemy Monsters with Ranged, Magic, or no attack that are not in the first position.
。Bloodlust (Unlock at level 1)– Every time it defeats an opponent, it gets +1 to all stats. In the Reverse Speed ruleset, -1 to Speed.
。Divine Shield (Unlocl at level 6)– The first time the Monster takes damage it is ignored.
---
---