The distinction between a Cross and an Isolated Margin.
Leverage in cryptocurrency trading is critical for traders to make good profits. Also, leverage trading is fraught with danger and has the potential to wipe out your account. Only the futures market offers leverage options with varying levels of leverage.
Cross margin and isolated margin are the two types of leverage margin. Both are highly discouraged to use in your trades due to the high risk involved, but they can be profitable for experienced traders.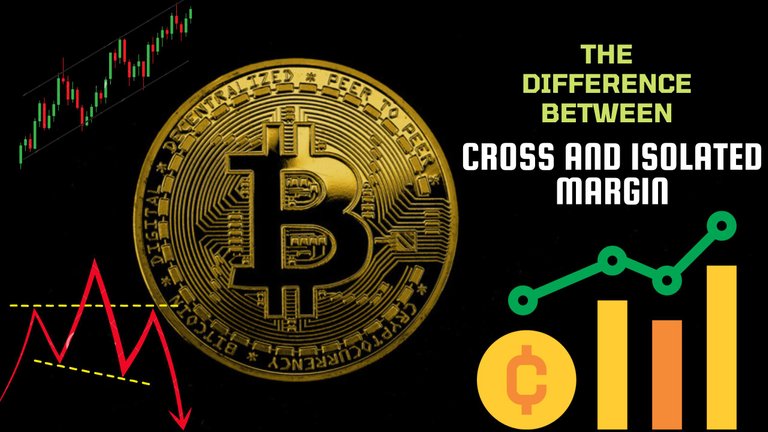 If you are skilled enough in trading and are confident that your trade profit percentage is greater than 60%, you can use the leverage option. Margins enable traders to profit quickly from the trading market.
PROCESS OF OFSETTING POSITIONS
Cross margin is a little riskier than isolated margin because you can use the remaining amount to save your first trade. Your trades will not be closed until you use the remainder of your funds.
Because it uses the entire amount of funds in your account, cross margin has a lower chance of liquidity than isolated margin. In other words, the margin is saved by another margin, and your trades continue.
Assume you've opened a cross-margin trade in the BTC/USDT pair and your liquidity point is $15,000. When you see that your liquidity point is approaching, you can use the extra funds to expand your trade.
ISOLATED MARGIN FOR A SINGLE POSITION
Your trade is fixed in isolated margin, and it liquidates your entire account. There is no such sharing option in isolated, and it is far riskier than cross margin. Your entire amount is at risk, and when it approaches the liquidation point, your entire amount will be liquidified.
This type of margin is assigned to a single position and is only available to one account. Assume you've opened an isolated trade with a liquidation point of $15,000. When you reach that point, the entire amount used in trading will be liquidated.
You cannot use the remaining funds to stop the liquidation. As a result, this type of trade is preferred for traders with prior experience in crypto trading and knowledge of market conditions.
FINAL REMARKS / GRATITUDE
Finally, these leverage margins are both good and risky. They can make you a lot of money in a short period of time, but they can also take all of your money if you are new to the market. If you are new to trading, it is best to avoid using leverage.
I am grateful to everyone who read my post all the way through, and those friends who leave comments are greatly appreciated and a great source of support for me. Don't forget to leave your feedback in the comment box. Thank You very much.
PICTURE EDITED IN CANVA
NO FINANCIAL ADVICE PROVIDED
I am not a financial advisor, and nothing I discuss in this post is intended to persuade you to buy anything. As a result, before investing, it is best to conduct your own research, and the purpose of this post is to be educational and informative.
Posted Using LeoFinance Beta
---
---