MY BRAWL MISTAKES THAT CAN INCREASE YOUR WIN RATE - BRAWL REPORT

Hello there. First, just a heads up that this is a long read, but if you want to improve your skills in the splinterlands, this might be useful to you and worth it because these mistakes helped me get better at the game, and I will be sharing my strategy on why I picked this lineup and what I could've done to get them better, but if you are looking for something fun, you can just skip some of the battles where the enemy is 1 shotting my monsters.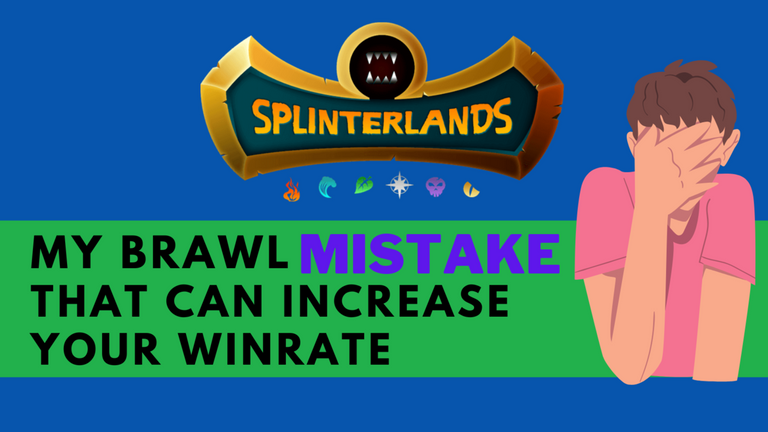 BATTLES
GAME 1 - MISTAKE 1 - CONS of Physical Damage monster
My first mistake was planning to control the OPPORTUNITY ruleset damage by picking WAVE BROOD and choosing an aggressive lineup behind him, but I went heavy physical damage and was countered by the +armor from KELYA and VENARI WAVESMITH which bought time for my monsters to die in the POISON damage from the ruleset.
A better strategy would have been to choose a STRONG first position monster, use a CLEANSE on him, and surround him with support monsters to help him survive longer.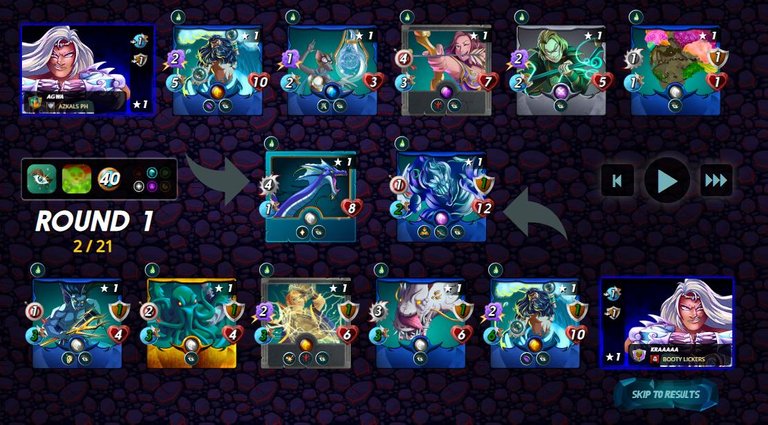 Battle Link Here
GAME 2 - MISTAKE 2 - Choosing a aggressive lineup.
My strategy was to overpower the enemy by selecting aggressive high damage dealer monsters and finishing off the enemy frontline monsters, but the enemy went for three amazing tanks while also selecting COUNTESS SINASH to pick off my vulnerable monsters. In the end, my aggressive lineup was unable to breach his defenses and succumb to the OPPORTUNITY monster he possessed.
What could've I done?
I could have chosen ADALADE BRIGHTWING and VENARI CRYSTALSMITH to extend the life of my SHIELDBEARER and buy time for my CAPTAIN KATIE to finish off the enemy's weaker monsters.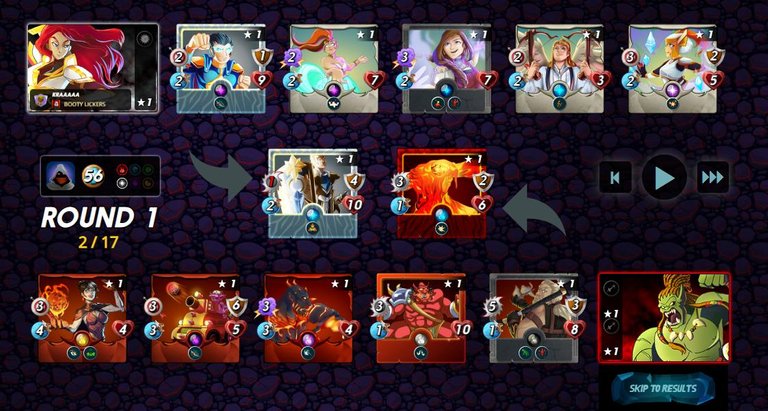 Battle Link Here
GAME 3
My first victory, I am confident in this lineup because it can win and compete against any lineup; my UNICORN MUSTANG will counter any magical damage, OPPORTUNITY & SNEAK monsters will be countered by my THORNS from MYLOR CROWLING and the +2 armor buff from QUEEN MYCELIA, and my SNEAK duo will eliminate the enemy's backline monsters.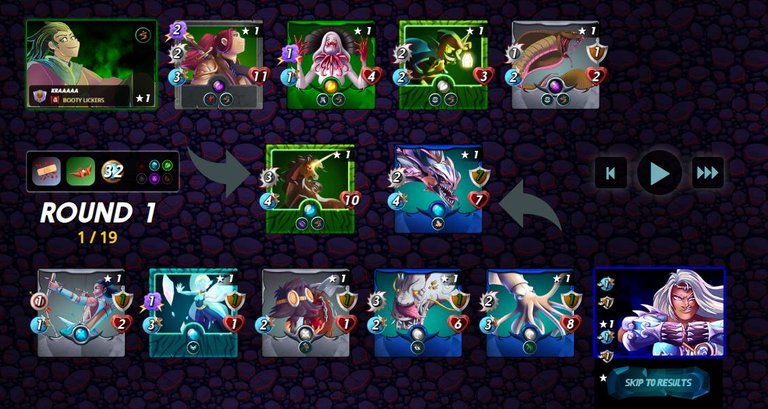 Battle Link Here
GAME 4 - MISTAKE 3 - LLAMA - QUORA disaster
I went for my trusted LLAMA-QUORA lineup, but my monster placement was terrible, rendering LLAMA LAST STAND ability useless, QOURA was not the last monster to live in my lineup, and the enemy went for a solid two heal supports and a GRUND capable of destroying my first position monsters. Even if my QUORA and QUEEN MYCELIA switched places, my damage would be insufficient against his two heals.
What Could've I done?
I should've picked the 0 mana costs monsters, picked CHILD OF THE FOREST to finish off the enemy's supports, and switched my QUORA to the last position to maximize the LAST STAND buff from my LLAMA.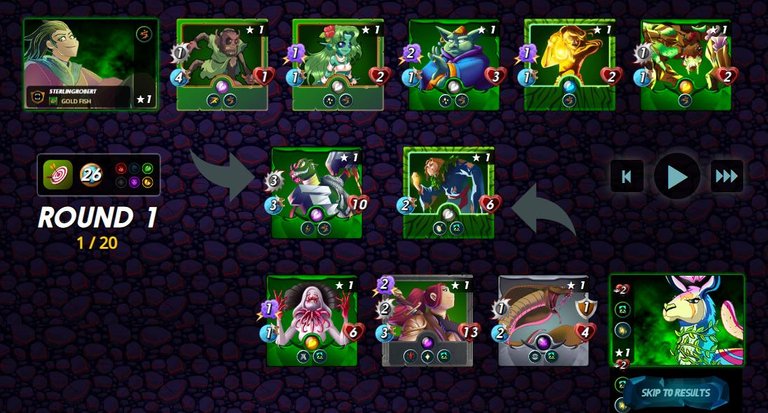 Battle Link Here
GAME 5
With a 99 mana cap game and NOXIOUS FUMES and ENRAGE rulesets with only death Splinter available, the best strategy is to pick a high HP monster which I did and with my higher quality of monsters, I was able to win the game comfortably.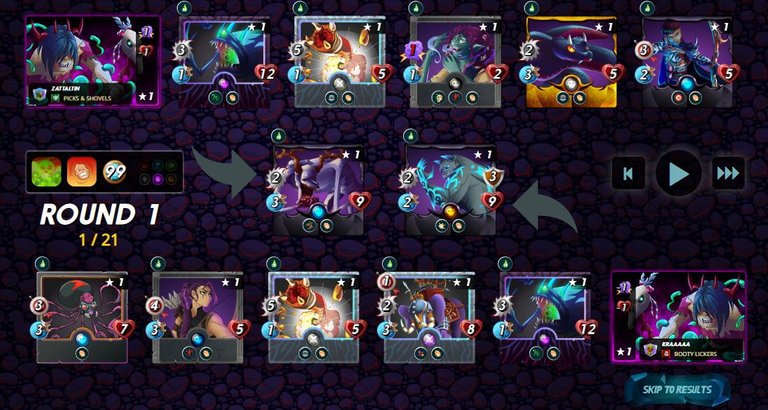 Battle Link Here
GAME 6
Similar to the second game, I went for a high damage lineup with a TAUNT monster to tank the damage, while the enemy went for the safer route of picking FLYING monsters and positioning them in the safest position, but this time he lacks the tanks to control the aggressive lineup that allowed me to win.
The FLYING monsters from the DEATH SPLINTER, who have excellent offensive and defensive capabilities, should be the best lineup for this match.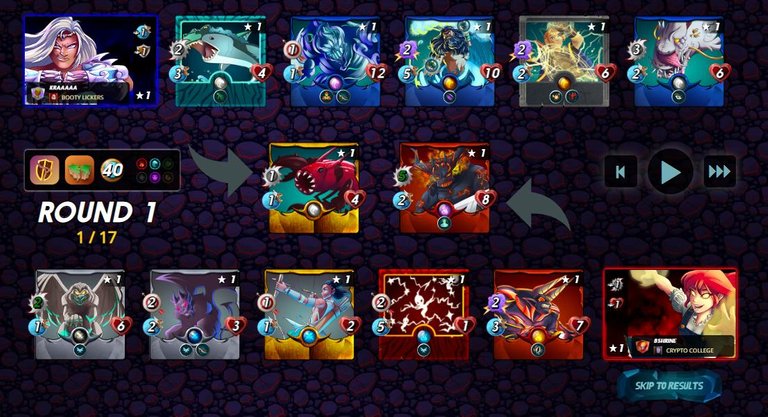 Battle Link Here
GAME 7
With the UP CLOSE & PERSONAL, my personal strategy that worked the majority of the time was to pick great tanks and buy time for my SNEAK monsters to destroy the enemy, or monsters that have two types of damage(MELEE+MAGIC / MELEE+RANGE), MYCELIC INFANTRY tanked in the front while QUORA tanked in the backline and was able to get misses because of the speed difference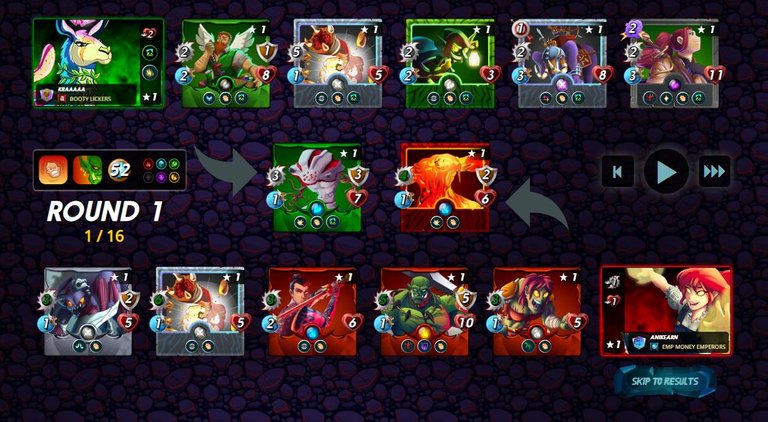 Battle Link Here
GAME 8
The final game was similar to the seventh game in that I chose great tanks in both first and last position, but instead of SNEAK monsters, I chose OPPORTUNITY and also chose DISINTEGRATOR as my utility monster to reduce the offensive capabilities of the enemy monsters.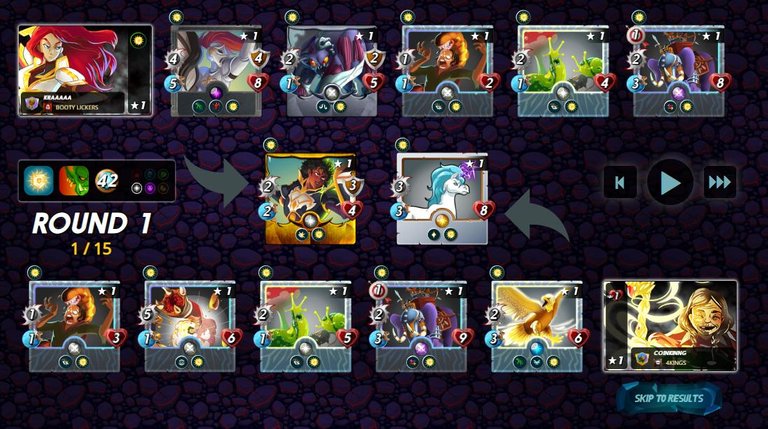 Battle Link Here

MY STATS


GUILDMATES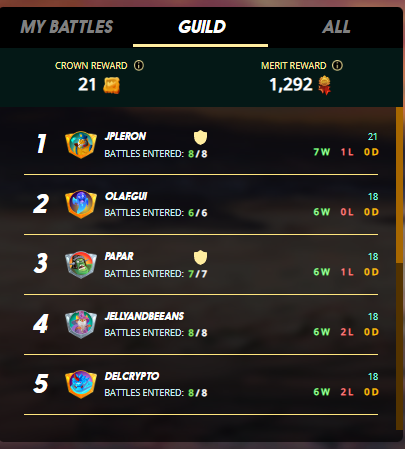 GUILD OVERALL RANKINGS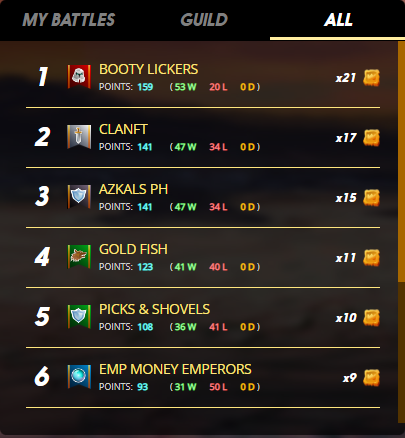 AFTERWORDS
Now that I've really REVIEWED my games, I've realized that I made a lot of mistakes and that my lineups could've been better if I checked them before submitting them, but this time I'll make sure to take my time building my lineup and double-checking it to make sure it's the best that I can choose.
This isn't my best brawl, but I'm still happy because of my amazing guildmates, who helped us reclaim first place.

All of the images are owned by splinterlands.
The cover photo was made in canva.
The GIF was made in Lunapic
If you are not playing splinterlands yet. You can use my referral here.
---
---