Sports and national hero: Janusz Kusocinski
Sports and national hero: Janusz Kusocinski
Ocurre muy a menudo que un atleta inicie en un deporte y por cuestiones del destino termine desarrollando su carrera en otro, quizás las lesiones te hagan cambiar de parecer, o quizás el deporte en el que te iniciaste te llegue a aburrir o cansar de practicarlo y decidas moverte a otro.
Este fue el caso de Janusz Kusocinski que inició su carrera deportiva como futbolista, la abandonó y terminó consiguiendo medallas olimpicas de oro para su país. Quizás nunca haya escuchado hablar de Janusz Kusocinski, bueno aca una parte de su historia.
Janusz Kusocinski nació en una época con bastante turbulencia (1907), en un lugar bastante duro (Varsovia-Polonia), y los conflictos armados tanto la Primera Guerra Mundial (su hermano mayor Zygmunt, moriría en Francia) como las revolución rusa y la guerra polaco-bolchevique en 1920 (su hermano menor, Tedeusz, sería victima de esta guerra) iban a marcar la vida y el destino de este hombre hijo de un empleado ferroviario de aquella epoca.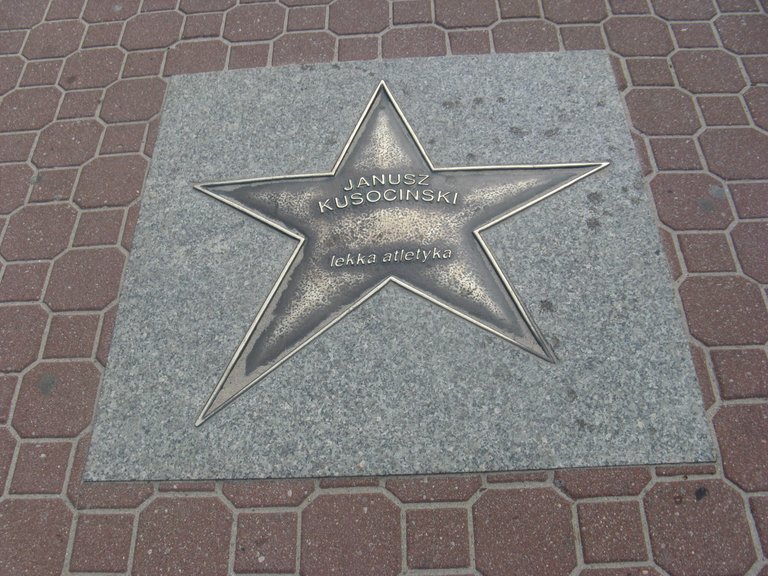 Source
It happens very often that an athlete starts in a sport and by fate ends up developing his career in another, perhaps injuries make you change your mind, or perhaps the sport in which you started you get bored or tired of practicing it and decide to move to another.
This was the case of Janusz Kusocinski who started his sports career as a soccer player, abandoned it and ended up winning Olympic gold medals for his country. Perhaps you have never heard of Janusz Kusocinski, well here is a part of his story.
Janusz Kusocinski was born in a very turbulent time (1907), in a very hard place (Warsaw-Poland), and the armed conflicts both the First World War (his older brother Zygmunt, would die in France) and the Russian revolution and the Polish-Bolshevik war in 1920 (his younger brother, Tedeusz, would be a victim of this war) would mark the life and destiny of this man son of a railway employee of that time.
Janusz Kusocinski inició su carrera deportiva a una edad ya bastante madura, que aunque si todavía era joven, no es una edad ideal para iniciar una disciplina deportiva, a la edad de 21 años Janusz se inicio en el atletismo y desde sus inicios demostró que estaba hecho para ese deporte, pues el chico era un atleta natural.
Y de manera muy fortuita llegó al atletismo, pues Kusocinski había jugado como delantero en algunos clubes de futbol, a nivel amateur, de Varsovia y al parecer lo hacía bastante bien, quizá no el suficiente talento para ser una leyenda mundial, pero no lo hacía nada mal. Sin embargo en el club que se unió el RKS Sarmata, le solicitó que se participara en un evento de atletismo, a lo que Kusocinski accedió y guió a su club a llevarse la victoria. Todo esto en 1925.
Al año siguiente Kusocinski comenzó a competir como corredor de los 800 metros planos y 1500 metros, todo esto bajo el entrenamiento del medallista olimpico y destacado entrenador estonio Alexander Klumberg, quien se le reconoce más como entrenador pues revolucionó el entrenamiento de la epoca.
Janusz Kusocinski began his sporting career at a fairly mature age, which although he was still young, it is not an ideal age to start a sporting discipline, at the age of 21 Janusz started in athletics and from the beginning showed that he was made for the sport, as the boy was a natural athlete.
And very fortuitously he came to athletics, as Kusocinski had played as a striker in some soccer clubs, at amateur level, in Warsaw and apparently he was doing quite well, maybe not enough talent to be a world legend, but he was not bad at all. However, the club he joined, RKS Sarmata, asked him to participate in an athletics event, to which Kusocinski agreed and led his club to victory. All this in 1925.
The following year Kusocinski began to compete as a runner in the 800 meters and 1500 meters, all this under the training of Olympic medalist and prominent Estonian coach Alexander Klumberg, who is recognized more as a coach because he revolutionized the training of the time.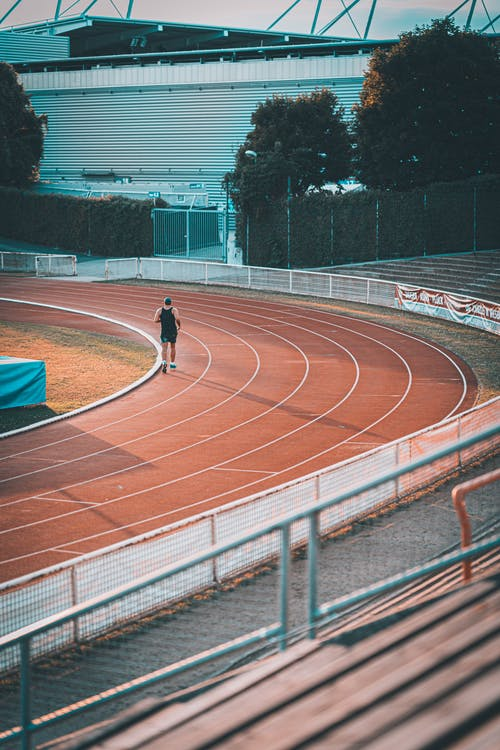 Source
Alexander Klumberg quien se convirtió en entrenador de atletismo desde 1927, posee el record mundial de ser el primer atleta en tener el record mundial en el decatlón, además de a ver ganado la medalla de bronce en los juegos olimpicos en 1924. Es Klumberg quien con su sistema de entrenamiento intensivo de intervalos es quien daría el impulso a la carrera de Kusocisnki, como vuelvo a repetir.
Bajo el entrenamiento de Klumberg, Kusocisnki, ganaría el titulo polaco en los 5000 metros y el campo travesía en 1928, es sin dudas una de las mejores etapas de Janusz pues empieza a ver resultados de los entremientos con su duro maestro.
Como ya había mencionado la vida y la carrera Kusocisnki se iba a ver marcada por la guerra, pues su carrera deportiva se vio interrumpida cuando tuvo que brindar un año en el servicio militar obligatorio de su país, no obstante Kusocisnki regresaría con mucho más fuerza y hambre de gloría después de esto pues, consiguió ganar los títulos nacionales en 800m, 1500m y 5000 metros, Janusz parecía estar en el mejor momento de su carrera.
Sin embargo Janusz tenía algo todavía en el motor pues en 1934 representó a Polonia en un Campeonato Europeo en Italia, donde se ubico en quinto lugar y obtuvo la medalla de plata en los 5000 m detrás de Roger Richard de Francia. En 1939 se convertiría en campeón nacional en los 10000 metros. Y luego se retiraría del deporte completamente.
Alexander Klumberg, who became an athletics coach in 1927, holds the world record of being the first athlete to hold the world record in the decathlon, as well as winning the bronze medal at the Olympic Games in 1924. It is Klumberg's intensive interval training system that would give the impetus to Kusocisnki's career, as I repeat.
Under Klumberg's training, Kusocisnki, would win the Polish title in the 5000 meters and the cross-country in 1928, it is undoubtedly one of the best stages of Janusz because he begins to see results of the training with his hard master.
As I had already mentioned, Kusocisnki's life and career would be marked by the war, because his sports career was interrupted when he had to do a year of compulsory military service in his country, however Kusocisnki would return with much more strength and hunger for glory after this, he managed to win the national titles in 800m, 1500m and 5000 meters, Janusz seemed to be in the best moment of his career.
However, Janusz still had something in his engine, for in 1934 he represented Poland at a European Championships in Italy, where he placed fifth and won the silver medal in the 5000m behind Roger Richard of France. In 1939 he became national champion in the 10000 meters. He would later retire from the sport completely.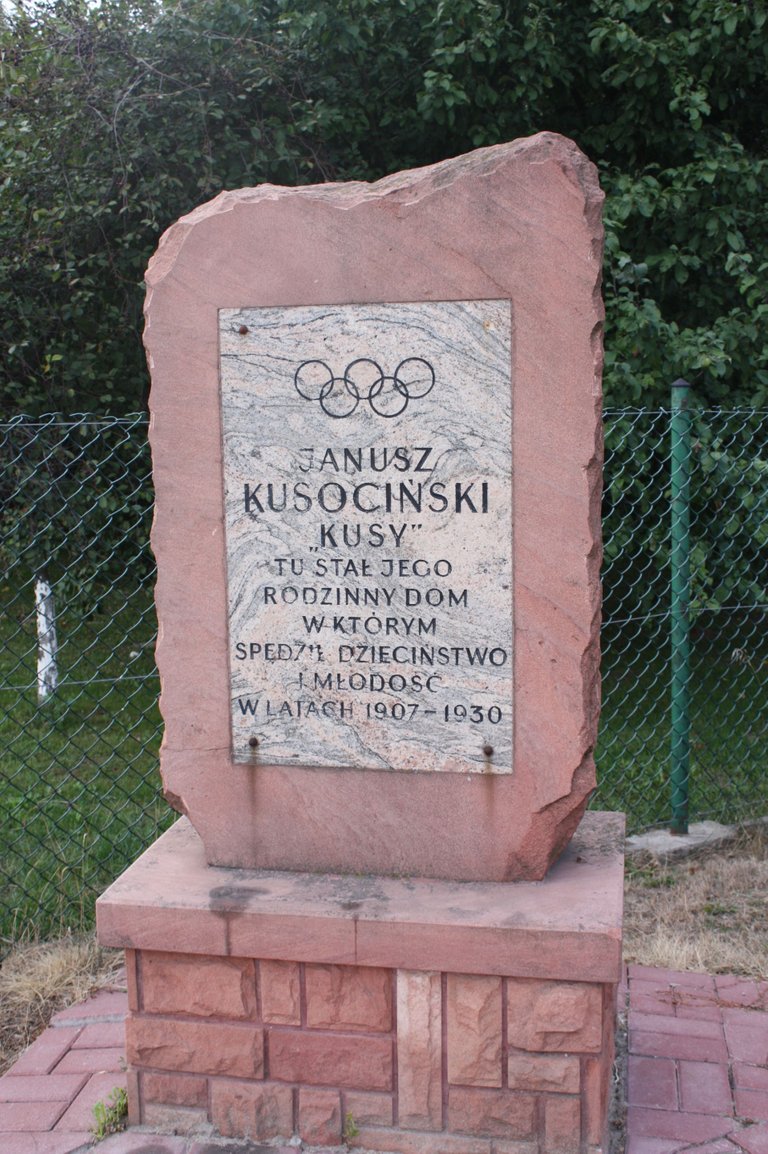 Source
Heroe deportivo y nacional
Año 1939 y es Polonia ¿Ya sabe lo que significa verdad? Las malditas tropas nazis deciden invadir Polonia, a lo que Janusz Kusocinski decide ofrecerse como voluntario para luchar contra el nazismo y defender a su país, recordemos que Janusz ya tenia experiencia militar al haber participado en el servicio militar.
Durante la lucha por la defensa de la soberanía de su país, Janusz Kusocinski fue herido al menos en dos ocasiones, lo que lo llevaría a recibir la medalla de la Cruz del valor, por su participación en la cruenta batalla de Varsovia. Una vez que el país cayo bajo el yugo alemán, Janusz busco empleos en la clandestinidad y fue miembro de un grupo conocido como "Los lobos" quienes operaban de manera secreta en la búsqueda de resistir a la ocupación nazi.
Kusocinski fue arrestado en la puerta de su propia casa por miembros de la policía secreta nazi, quienes habían estado vigilando e investigado al atleta por sospechas de su participación en grupos clandestinos en contra de la ocupación nazi en Polinia. El dia de su captura el 28 de marzo de 1940, la policía secreta nazi exigía que el atleta revelara nombres de las personas que eran miembros del grupo clandestino; Kusocinski se negó a revelar los nombres de los participantes, por lo que fue victima de torturas e interrogatorios por parte de la Gestapo.
Sports and national hero
The year 1939 and it's Poland. You know what that means, don't you? The damn Nazi troops decide to invade Poland, so Janusz Kusocinski decides to volunteer to fight against Nazism and defend his country, remember that Janusz already had military experience having participated in military service.
During the fight for the defense of his country's sovereignty, Janusz Kusocinski was wounded at least twice, which led him to receive the Cross of Valor medal for his participation in the bloody battle of Warsaw. Once the country fell under German rule, Janusz sought employment in the underground and was a member of a group known as "The Wolves" who operated secretly in a quest to resist the Nazi occupation.
Kusocinski was arrested at the door of his own home by members of the Nazi secret police, who had been watching and investigating the athlete on suspicion of his involvement in underground groups against the Nazi occupation in Polinia. On the day of his capture on March 28, 1940, the Nazi secret police demanded that the athlete reveal the names of the people who were members of the clandestine group; Kusocinski refused to reveal the names of the participants and was subjected to torture and interrogation by the Gestapo.
En la noche del 21 de junio de 1940 Kusocinski fue transportado a las afueras de la ciudad de Varsovia a un bosque, lugar donde sería ejecutado en un intento de eliminar a todos los miembros de la inteligencia polaca.
A dia de hoy en Polonia se le reconoce a Janusz Kusocinski como un atleta genial, pero también es símbolo de la resistencia polaca, además de ser un héroe nacional, hoy decenas de calles llevan el nombre Kusocinski al igual que los colegios que se nombran en honor al atleta que decidió cambiarse de deporte.
On the night of June 21, 1940 Kusocinski was transported outside the city of Warsaw to a forest, where he would be executed in an attempt to eliminate all members of Polish intelligence.
Today in Poland Janusz Kusocinski is recognized as a great athlete, but he is also a symbol of Polish resistance, besides being a national hero, today dozens of streets bear the name Kusocinski as well as schools named after the athlete who decided to change his sport.
I have so much to write and so little paper
---
---