The first reinforcement should be Conor Gallagher
The first reinforcement should be Conor Gallagher
Once the season is over in most team sports, clubs look for the best prospects to reinforce themselves this is the usual and most normal thing to do.
Aurelien Tchouameni is a player who is sought after by the big soccer clubs, as the conditions and skills of this guy are highly desired for the boost he can give to the club he decides to reach.
Several clubs are interested in Tchouameni, Chelsea is one of them, however, the English club should not bet everything to sign him because they already have among their ranks someone who is as good or better than Tchouameni.
I am talking about Conor Gallagher and Conor has been elected one of the best players of Crystal Palace, the team where he played on loan this year.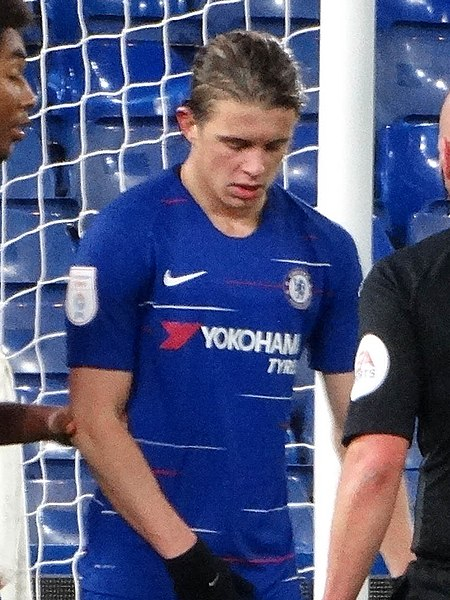 Source
Conor can fit perfectly in a team and next to Ngolo Kante, Conor can be the balance in the team next to the Frenchman.
There are 8 goals and 5 assists that Galagher provided for the Crystal Palace eagles, plus huge games and an impressive physical display by the youngster, in which he was very mature.
Tchouameni is a very good player of that there is no doubt, but the interest of so many teams makes the price of the player rises beyond what it can be worth in truth.
Conor is already a Blue player, there is no need to spend 90 million on a player, what is needed is to give him the opportunity to play with the Blue jersey and develop the skills that this guy already has and enhance all the attributes that he possesses by giving him an important place in the team.

Source
Conor loves the institution because he has been there since he was a child and his desire is to see himself succeeding in the Blue jersey.
There is no need to bring in an expensive player who has no love or passion for the shirt, who doesn't care if he loses or wins, who only cares about making money. We are tired of those players and we don't want them at the club.
Conor is part of the youth players who are willing to sacrifice themselves in every game and put themselves at the coach's disposal in order to see the club of your love win.
To Conor's return we must add the return of Billy Gilmour who is a kid with quite impressive conditions, plus the return of Ethan Ampadu who had a very good season in Italy, these guys are ready and love the club, they just need the opportunity and patience to grow and develop.
Conor Galagher is the reinforcement the club needs.

El primer refuerzo debe ser Conor Gallaguer
Una vez terminada la temporada en la mayoría de deportes de equipo, los clubes buscan los mejores prospectos para reforzarse esto es lo habitual y lo más normal.
Aurelien Tchouameni es un jugador que es pretendido por los grandes clubes de fútbol, pues las condiciones y habilidades de este chico son muy deseadas por el impulso que puede dar al club al que decida llegar.
Varios clubes están interesados en Tchouameni, Chelsea es uno de ellos, sin embargo, el club inglés no debería apostar todo por ficharlo pues tiene ya entre sus filas a alguien que es tan bueno o mejor que Tchouameni.
Hablo de Conor Gallagher y es que Conor ha sido elegido uno de los mejores jugadores del Cristal Palace, equipo donde jugó cedido este año.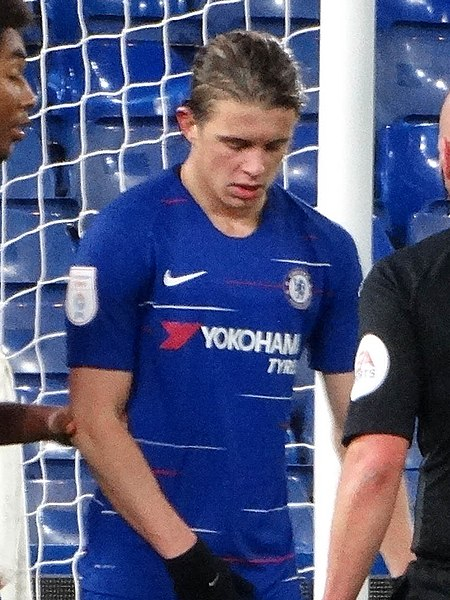 Source
Conor puede encajar a la perfección en un equipo y al lado de Ngolo Kante, Conor puede ser el equilibrio en el equipo al lado del francés.
Son 8 goles y además de 5 asistencias que brindó Galagher para las águilas Del Cristal Palace, ademas enormes partidos y un despliegue físico impresionante por parte del joven, en los que se mostró muy maduro.
Tchouameni es un muy buen jugador de eso no cabe ninguna duda, pero el interés de tantos equipos hace que el precio del jugador se eleve más allá de lo que puede llegar a valer en verdad.
Conor ya es es jugador Blue no hace falta gastar 90 millones en un jugador lo que hace falta es darle la oportunidad de jugar con la camiseta Blue y desarrollar las habilidades que este chico ya tiene y potenciar todos los atributos que este posee dándole un lugar importante en el equipo.

Source
Conor ama a la institución pues ha estado en ella desde que era un niño su deseo es verse triunfando con la casaca Blue.
No hace falta traer un jugador carisimo que no tenga amor ni pasión por la camiseta, que el perder o el ganar le dé igual, que lo único que le importe es el ganar dinero. De esos jugadores ya estamos cansados y no lo queremos en el club.
Conor es parte de la cantera que está dispuesta a sacrificarse en cada juego y se ponen a disposición del técnico en aras de ver ganar al club de tus amores.
Al regreso de Conor hay que sumarle la vuelta de Billy Gilmour quién es un chico con unas condiciones bastantes impresionantes, además del retorno de Ethan Ampadu que tuvo una muy buena temporada en Italia, estos chicos están listos y aman al club, solo hace falta la oportunidad y la paciencia para que crezcan y se desarrollen.
Conor Galagher es el refuerzo que el club necesita.
---
---