Další sezóna Splinterlands, fundrasing článek
Dnešek začal nadějně. Sice ještě nejsem úplně zdravý, ale už z postele můžu. I na počítač. Tak jsem si po delší době odehrál denní kvest Splinterlands.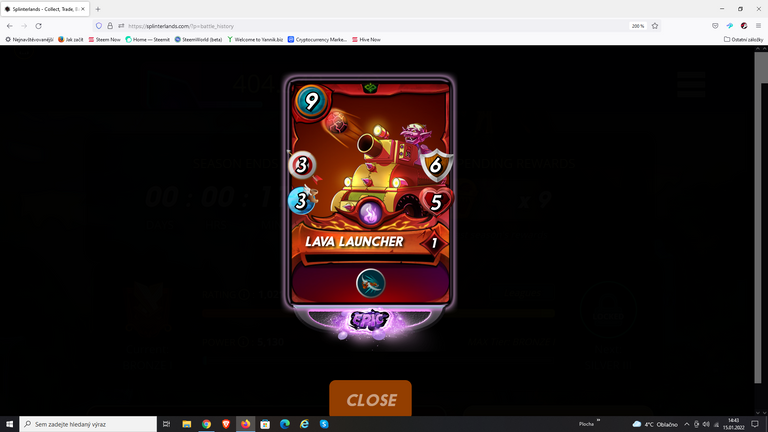 To vypadalo moc dobře. Sice už tu kartu mám, ale je to Epic, hodnota 100 DEC. Dostal bych teď za ni 70 centů. Tak jsem se těšil, jestli třeba nebudu mít štěstí při konci sezóny... Pro změnu.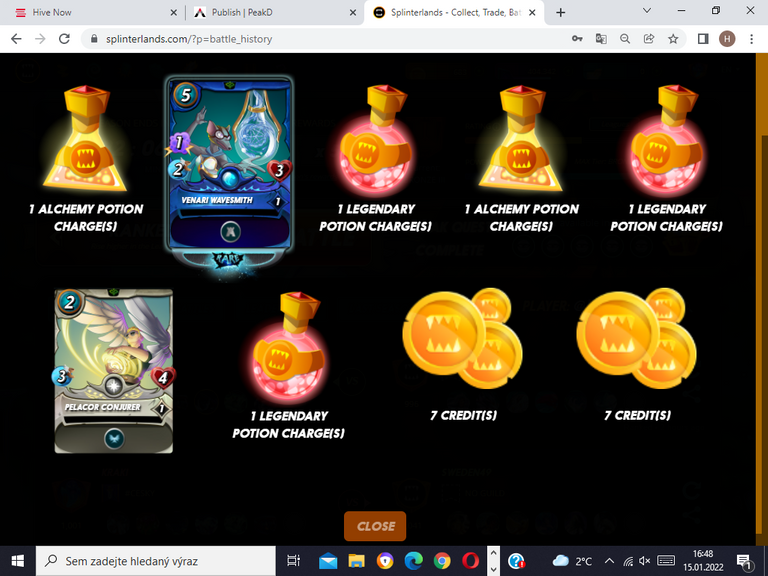 No a neměl jsem. Posuďte sami. A to jsem dostal půjčené kartičky od @tazi , abych se dostal do Bronze I. (Díky.) Tak snad příště bude štěstí víc. Příští sezóna končí za 16 dnů.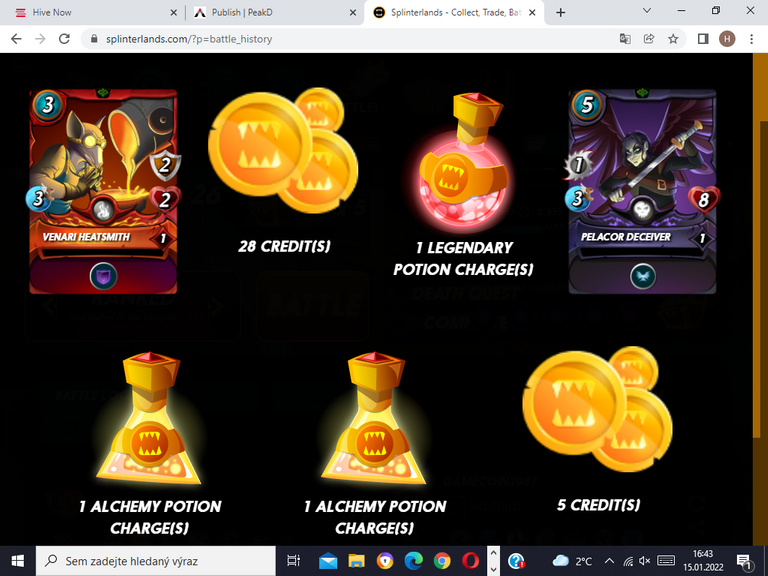 Táta si nakonec kartičky na Bronze I ani nepronajal, ani nekoupil. Ale bylo to jedno. Stačí se podívat, nemusím popisovat.
Tak čím by mi Splinterlands dneska udělaly radost... Skončil Brawl! První Brawl,ve kterém máme postavený Store. Takže dostáváme Merity... Zásluhy. Mám na liště otevřený překladač a Wikipedii. A dost často se chodím na něco ptát rodičů.
Dostal jsem 231 Meritů. Táta dostal taky 231 Meritů. Přitom táta měl 4 vítězství a já jen 2... Dostali jste každý v gildě taky 231 Meritů? K čemu jsou vlastně ty crowns?
Až budu mít 2000 Meritů, budu si moci koupit balíček Gladius. Který budu používat v dalších Brawlech a který snad mi zvýší celkovou hodnotu kartiček. Snad. Vyzkoušené to nemám.
Takže za dalších 9 Brawlů... Pokud budu/budeme stejně úspěšní. To jde. A 10.000 DEC na Hall2 a 2.000 DEC na Store2. To je horší.
Fundraising (z angl. "shromažďování zdrojů") je systematická činnost, jejímž výsledkem je získání finančních či jiných prostředků na obecně prospěšnou činnost organizací nebo jednotlivců. Píše Wikipedie.
Tak jo. Výnos z tohohle článku půjde na budovy naší Gildy. Táta dnes taky něco napíše, taky fundraising... Ale tokeny, které třeba dostanu, ty si nechám!
---
---