Splinterlandí hlášení
Táta vždycky večer píše Actifití hlášení. Tak proč bych já nemohl hlášení Splinterlandí? Jasně, že ne každý den. Asi tak jednou za měsíc.
Táta teď používal https://splintershare.info/ Tak já to udělám taky.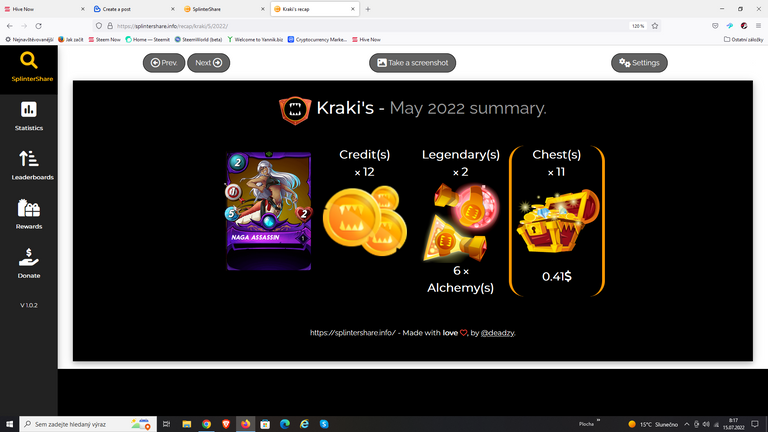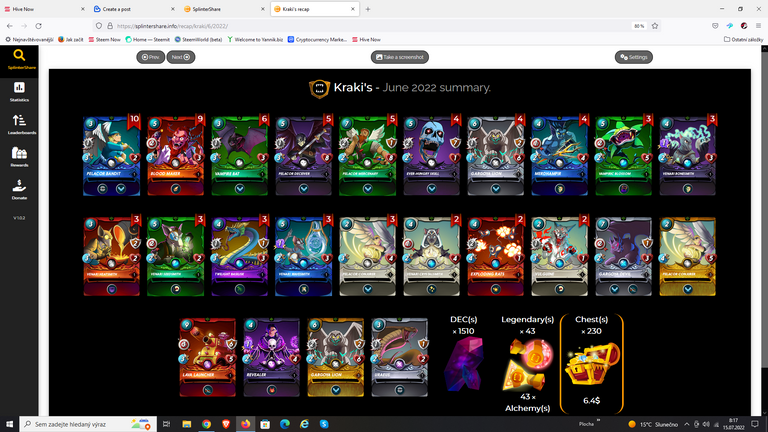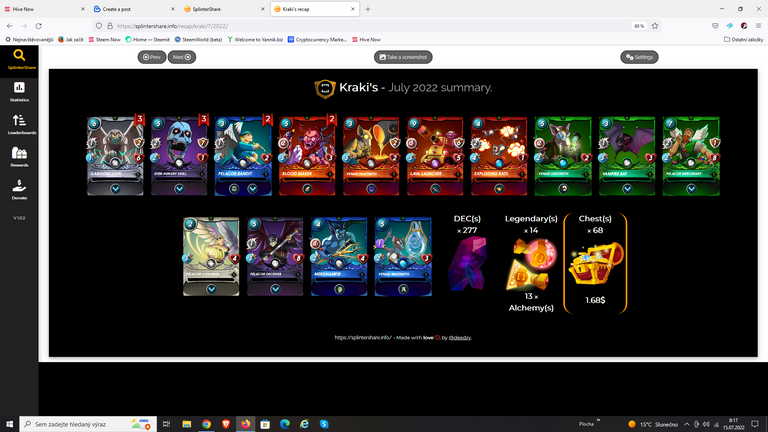 Tátovi to vyneslo 3,99 USD. Mně 8,48 USD. Já hraju Bronze I, táta Silver III. Asi se vyplatí hrát v Bronze...
Měl jsem strategii. Koupil jsem si Summonera pro Death na levelu 2. A postupně jsem k němu přikoupil kartičky vyšší úrovně. Měl jsem dobrý balíček pro Death... V denních kvestech jsem nějak splnil pět vítězství a pak hrál s Death. A změnila se pravidla.
Ta první sezóna podle nových pravidel, to jsem měl neuvěřitelné štěstí. Druhá, ta byla horší. Ale pak se zase upravila pravidla a já dostávám pořád míň a míň.
Kupovat kartičky? Jak se změní pravidla příště? Nechám to na robotovi. Sám se už jen dívám, jestli jsem dostal nějakou chestku a co v ní je...
Další hlášení bude v srpnu. Třeba radostnější. třeba budu mít zase štěstí.
---
---