The Portal Spinner: Splinterlands Battle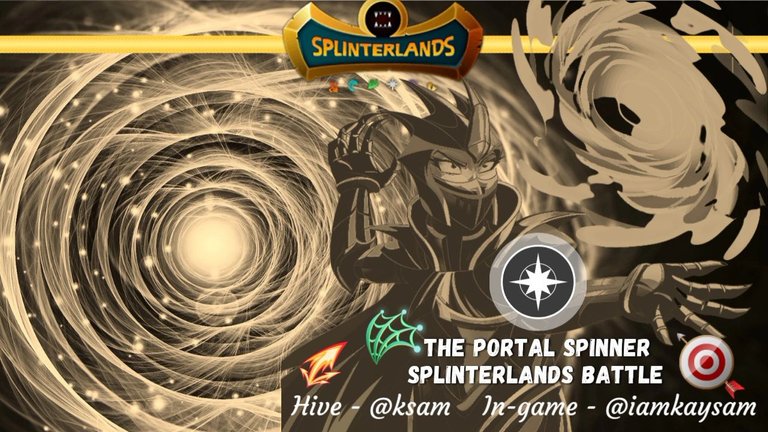 ---
OUTLINE OF THE POST
---
Introduction
PORTAL SPINNER
-- Lore
-- STATS Analysis
-- Abilities
-- Financial STATS
-- My thoughts
My Battle
--Rules of the Battle
My Strategy and Line-up
--My Summoner
--My Monsters
Video and Commentary of the Battle
Appreciation
My Splinterlands in-game username is @iamkaysam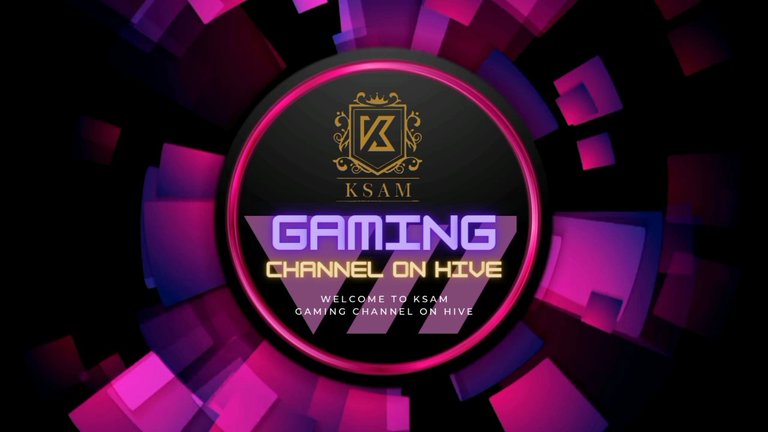 Greetings to all my viewers and all Hivians!
Welcome to my Gaming Space where I give detailed analysis of my Splinterlands Battle.
For this week we shall discuss the theme of PORTAL SPINNER following the Splinterlands Challenge of the week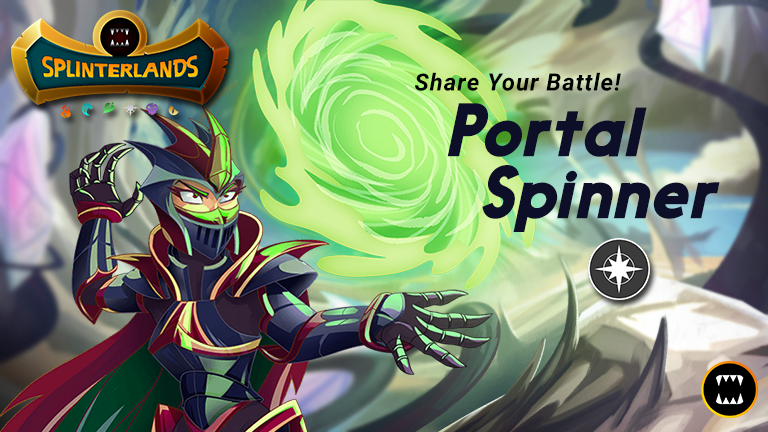 Honestly, I didn't know this Monster existed and I didnt know it was part of my playable Monsters that I received when I got my Spellbook. Initially, I thought I'd have to rent this Monster for the week's battle. However, seeing it there was a relieve to me since I won't spend any DEC.
This is one of the reasons I enjoy participating in this challenge as it'll expose you to other Monsters you rarely use. Then by making analysis of the Monster, you'll get to know the Monster better and this will help your battle and game play.
Let's get into an in-depth analysis of this Monster and I will share a battle were I used it.
---
PORTAL SPINNER 💫
---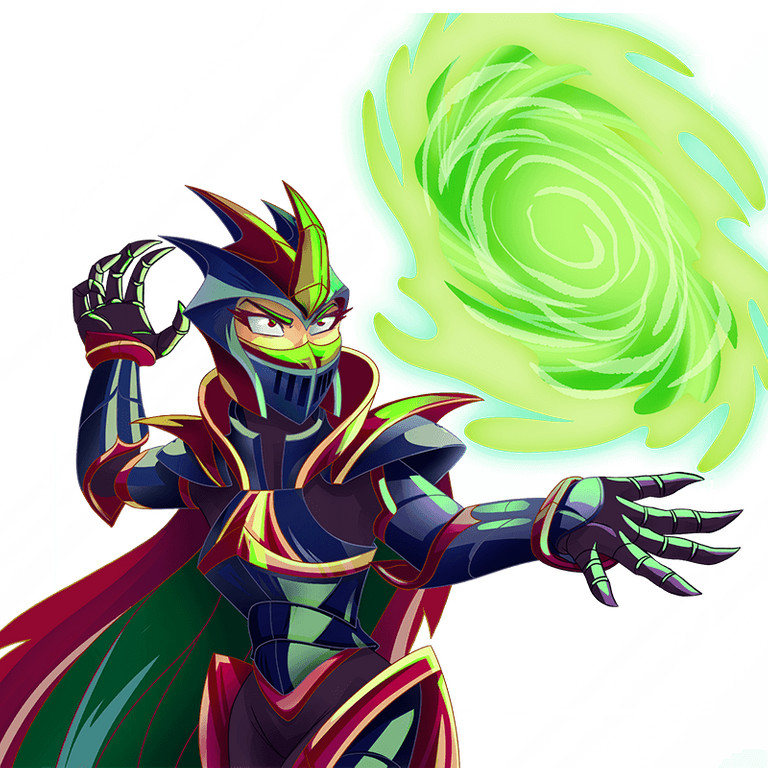 Edition: CHAOS LEGION
Rarity: RARE
Element: LIFE
Attack: RANGED
Abilities: Scattershot and Snare
LORE
Portals Spinners are members of the Cult of the Rift, a faction within the Chaos Legion that harnesses rift magic to cast deadly spells.

Portal Spinners siphon life magic from their surroundings to open mini-rifts in the fabric of reality. Some thought to use these portals to travel between realms. However, after attempting to do so, many a Portal Spinner was consumed by whatever foul beasts dwelled on the other side of the portal. Others emerged... rearranged... and either dead or wishing they were dead.

Now, Portal Spinners simply use their portals to launch chaotic and random attacks against their enemies. They might open one portal beneath a fallen sword, boulder, or other weapon of convenience and a second portal above their enemies, sending the weapon through the rift and crashing down on its unsuspecting victim.

If facing enemies capable of flight, Portal Spinners have been known to use their portals to drop nets upon their foes, grounding them.
---
STAT ANALYSIS
---
| | Image | L1 | L2 | L3 | L4 | L5 | L6 | L7 | L8 |
| --- | --- | --- | --- | --- | --- | --- | --- | --- | --- |
| Attack | | 2 | 2 | 2 | 3 | 3 | 3 | 3 | 4 |
| Health | | 3 | 4 | 4 | 4 | 4 | 4 | 5 | 5 |
| Speed | | 2 | 2 | 2 | 2 | 2 | 3 | 3 | 3 |
| Shield | | 1 | 1 | 2 | 2 | 2 | 2 | 2 | 2 |
---
ABILITIES
---
| Name | Image | Description | Levels |
| --- | --- | --- | --- |
| Scattershot | | This Monster's attacks hit a random enemy target. | 1 - 8 |
| Snare | | When attacking enemies with Flying, removes the Flying ability and cannot miss. | 5 - 8 |
---
---
FINANCIAL STATS 💰
---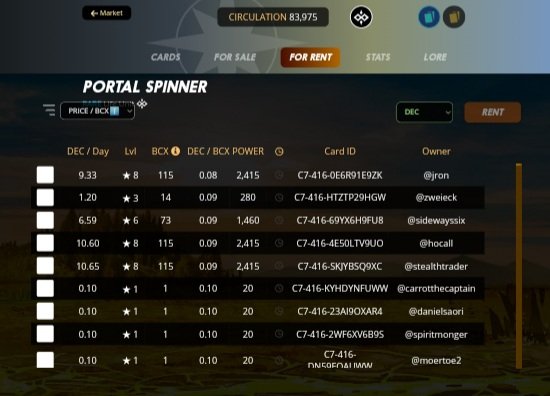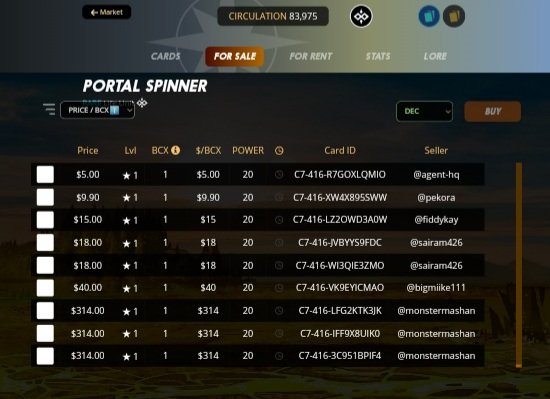 The Portal Spinner has about 83,975 cards in circulation right now.
You can rent the card for as low as 0.10 DEC (Dark Energy Crystals) to 10.65 DEC per day from the In-game Marketplace.
You can also buy this Monster from the in-game Marketplace. It is auctioned in the Market place for as low as $0.071 and as high as $314.
---
MY THOUGHTS 🤔
---
The Portal Spinner isn't a bad Monster or one that is very good. I think I can place it at a moderate level. It is quite affordable both for renting and purchasing and it's STATS + health are quite okay for it's level and worth.
It's health is really the best but it is a manageable one and it's progress through different levels is quite okay. With its shield, it also acts as a way of reducing the direct hit on its health.
It's attack effect and speed are quite okay and, at least, there is a nice progression. With its attack effect, when paired with a summoner like General Sloan, it will be given an added attack effect for maximum hit.
Both abilities are nice. This is my first time of seeing a Monster with a Scattershot ability, and, wow, it follows the maxim "you don't know where my next hit will come from." Although this has a negative implication (such that it may prove your calculations wrong), it also has a positive implication as the attack will come as a surprise to your opponent. The Snare ability also makes it impossible for this Monster to miss a flying or dodging Monster. Hence that's a direct hit, you know.
So, looking at it's STATS, Abilities and price, I think it's a low-budget Monster that is worth having in your pack.
---

---
⚔ MY BATTLE ⚔
---

Click here to watch the battle
My battle was against IVAHBUCKRIDGE2 who chose Summoner and Monsters from the Primal Force of Earth, and I chose my Summoner and Monsters from the Primal Force of Life.
---
📝 RULES OF THE BATTLE
---

The rules of the game were:
Standard Game: which means no changes, modification or addition to the normal playing techniques.
Mana Cap of 27
Elements that can be used include all: Water, fire, Earth, light, death and dragon.
---
MY STRATEGY 🎯 AND LINE-UP ♟
---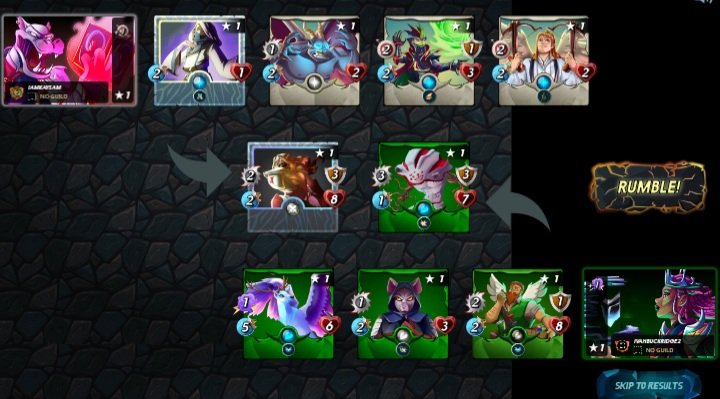 For my strategy, here are my Summoner and Monsters, and I'll tell you why I chose each Summoner and Monsters.
---
MY SUMMONER
---
GENERAL SLOAN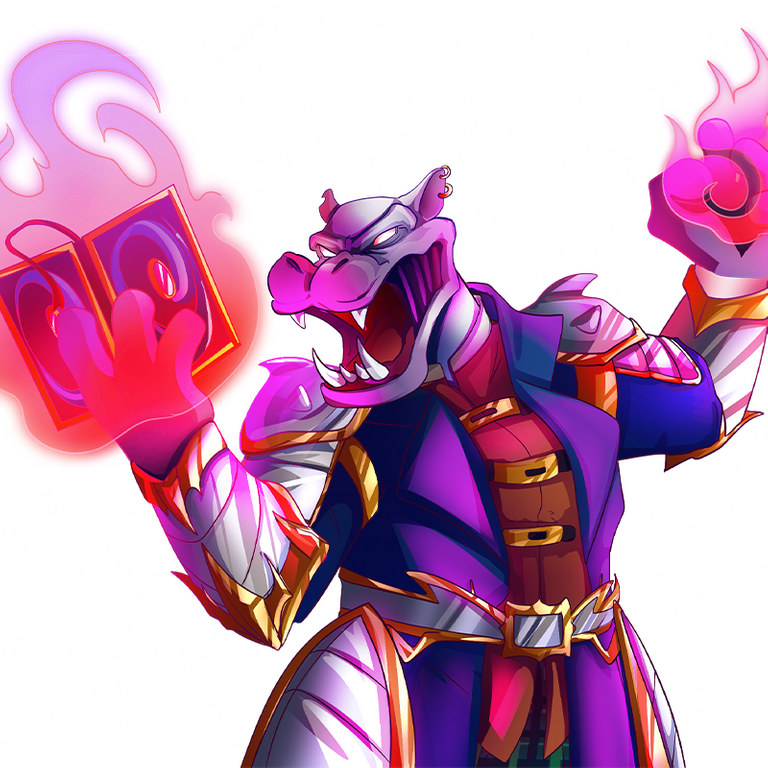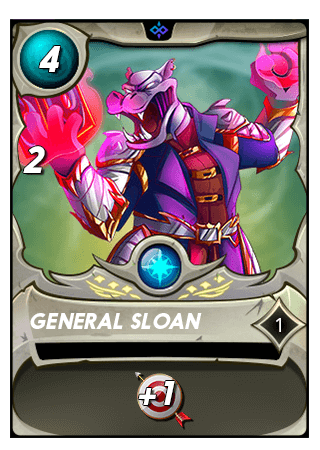 I chose General Sloan as my Summoner so that it will add 1 attack effect on my Ranged Attack Monsters since I intended to use my themed Monster and the Pelacor Arbalest.
---
MEET MY MONSTERS
---
ELVEN DEFENDER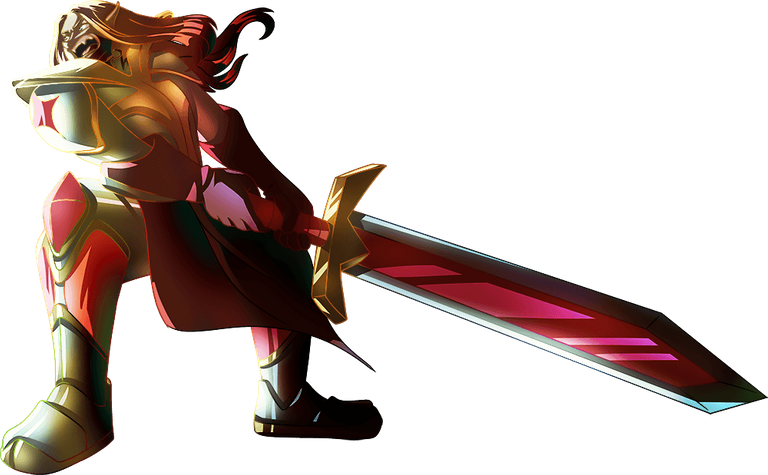 TRUTHSPEAKER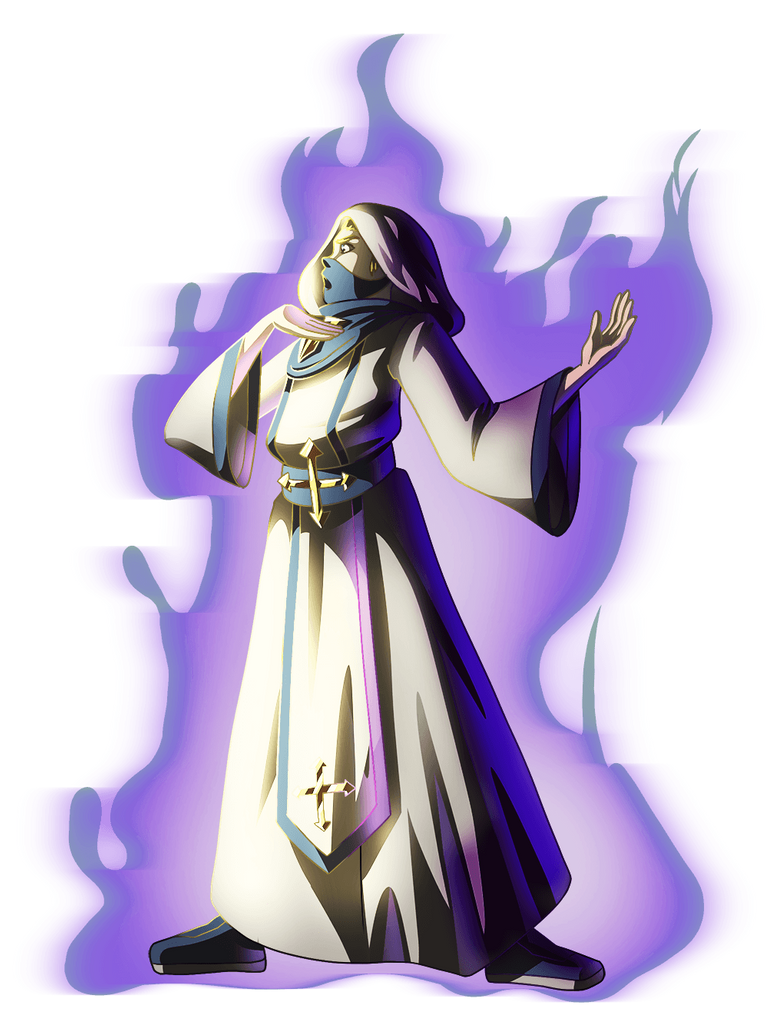 GARGOYA SCRAPPER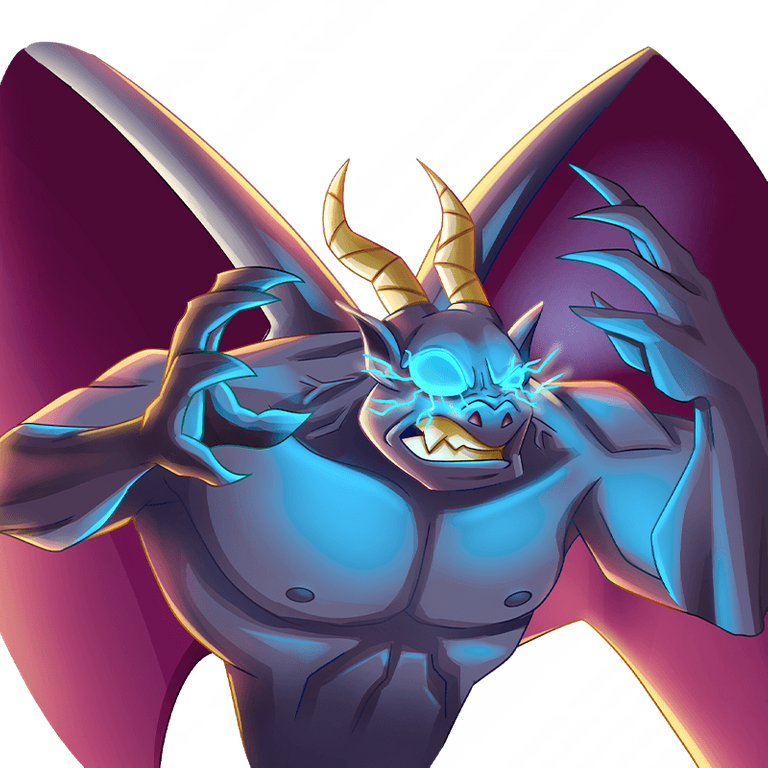 PORTAL SPINNER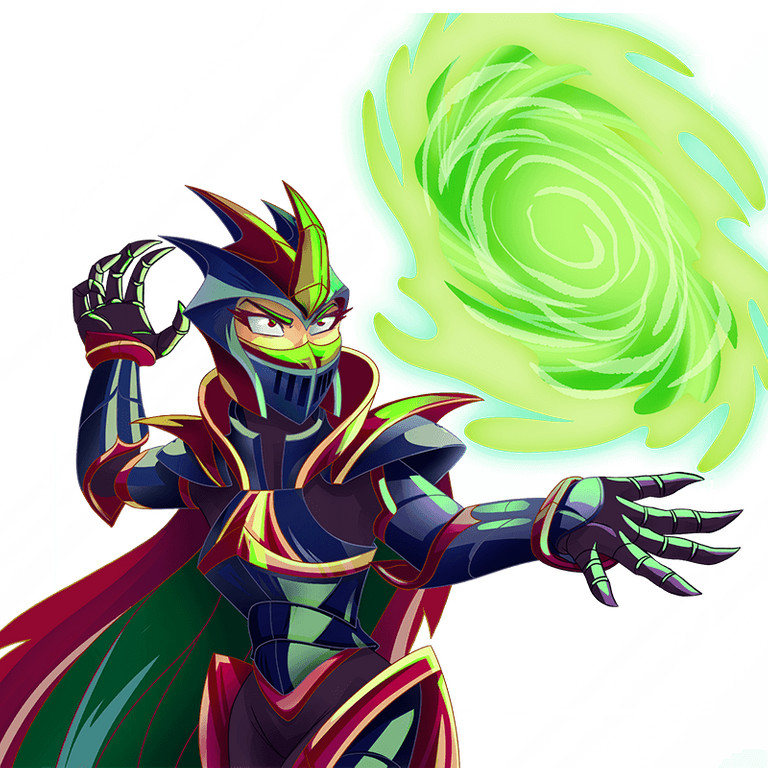 PELACOR ARBALEST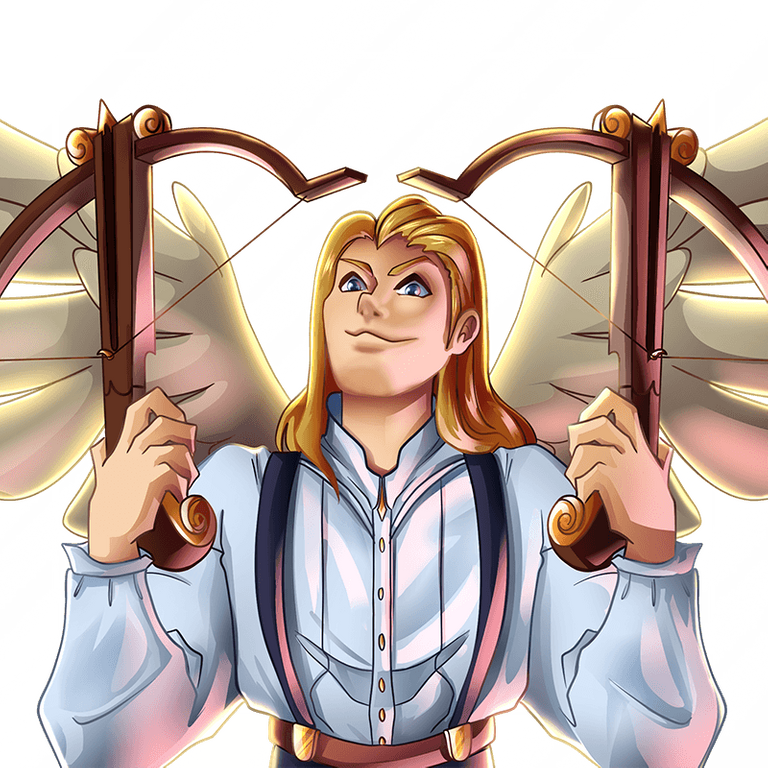 ---
MEET MY MONSTERS
---
| Monster Name | Image | Reason for Choosing |
| --- | --- | --- |
| Elven Defender | | The Elven Defender is a great first position Monster. It is a Mercenary (Neutral Element) and I called it forth to take the first position place in this battle. It has shield to protect it from attacks and a decent health that can withstand attacks as a first position Monster. It also has a normal speed and attack effect. |
| Truthspeaker | | I chose the Truthspeaker to fortify and strengthen all my Monsters with shield. However, I placed it at this position to buy us some time (sacrificing her life) if my Elven Defender gets defeated. |
| Gargoya Scrapper | | Since it is a Monster with low mana cost, I chose this Monster in the team to complete the Mana Cap of the Battle. However, since it is a Melee Monster I placed it after my Truthspeaker to buy some time while my Ranged Attacker fight from their angle. |
| Portal Spinner | | This is the themed Monster of the week. With the support from General Sloan, it had 3 attack effect which is quite deadly at this level. And with the ability of Scattershot, you won't know who the shot will get to till it hits the opponent's Monster. Quite an impressive ability. |
| Pelacor Arbalest | | The Pelacor Arbalest is one amazing monster with a Double Strike ability which means any attack it gives, it gives it double. So with an increased attack effect from the summoner General Sloan, an attack from the Pelacor Arbalest translates to 6 attack hit. This is awesome. |

---
THE BATTLE ⚔ and 🎤 COMMENTARY
---
☆ From the battle, we can see that the strengthening from the Truthspeaker was truly worth it. As it gave my Monsters extra defense with their shield.
☆ The double strike ability of the Pelacor Arbalest is a catastrophic one and it caused havoc to my opponent's Monsters.
☆ O well, the Portal Spinner delivered the final blow and it led to my victory
---
....I WON THE BATTLE!!!
---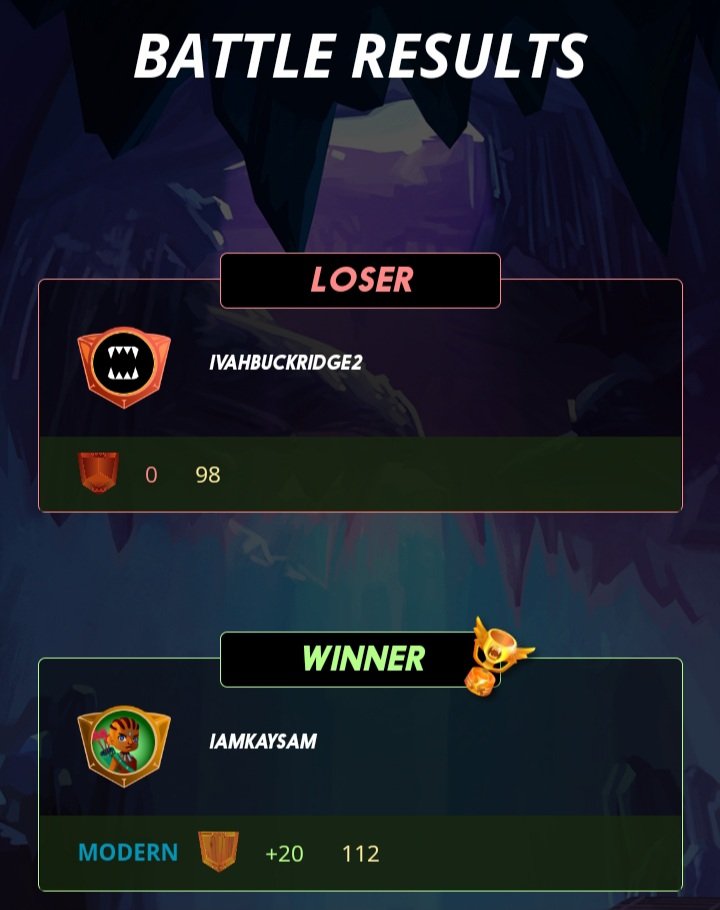 ---
DID YOUR STRATEGY WORK?
---
Yes my strategy worked very well and I was impressed. Although, if there was a shield repairer in the team, it would repair the damage shield and enable the Monsters to continue their defence while attacking. Also, if there was a healer in the team it would heal the weak Monsters. But you know, you have to select your team based on the given Mana Cap.
---
DO YOU LIKE PORTAL SPINNER?
---
Yes I do. Like I said earlier, it is a Monster that is worth its amount. With the little you spend for purchase, it can give you something of good worth in battles.
---
Click here to watch the battle
If you haven't joined the Splinterlands game or started playing, I invite you go join using the link below.
Click to join
Your comments will be highly appreciated as it'll help me improve my strategy and understanding of the game.
---
Images gotten from Splinterlands
Other designs created by me using Canva Mobile App
---

---
I AM KSAM
---
@ksam is a "uniquely creative" Hive lover who combines his musical, writing, linguistic, video and audio editing skills to promote creativity and ideas in the Hive Community. He is a "crytopreneur" and a game lover. You can follow him to view more tutorials and critical analysis of Splinterlands and PsyberX games.

---
---