The latest memes from the world of Crypto!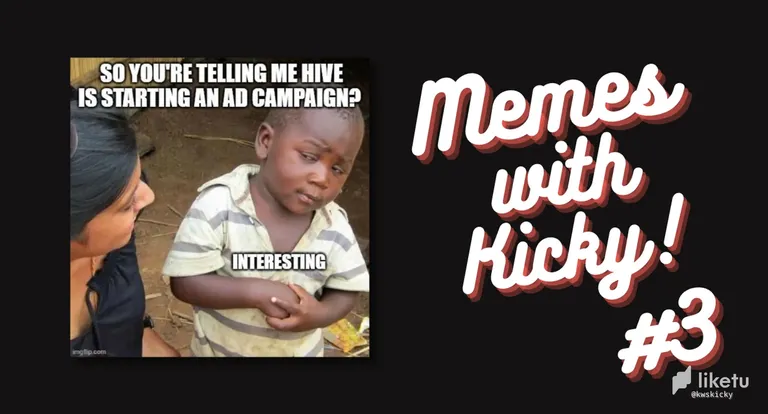 Hello meme lovers
Today I come to you with a new dose of memes from the crypto world. I hope that after reading my writings today at least one of your faces will smile. Today, as usual, we will go through both gaming and financial topics.

Hive Punks is getting cooler!
As most of you have probably noticed I am a big fan of punks. I've been watching them for a long time since the first version of Crypto Punk came out, unfortunately, I didn't buy my punk then, but nothing lost because recently the whole situation with them has been very quiet However, on Hive thanks to Marky's amazing work we are getting more and more new improvements! Starting with various filters, and ending with something that has recently appeared on peakd, which is the verification of the account with your punk and so we are able to receive a green checkmark next to our profile picture! Maybe many of you think that it's nothing, but I'm very happy about such things and I'm thankful that the project wasn't left to itself and also the community of our punks slowly started to develop. What's interesting is that I currently have 2284 which is about 25% of the punks available on the market and the current floor is equal to 15 Hive, I'm very curious how it is that the price is so low, but for some time now I've been wondering if it wouldn't pay to invest more in this project and concentrate all these punks. I think it could get really interesting at the moment when more people join Hive and everyone wants to have their own verification.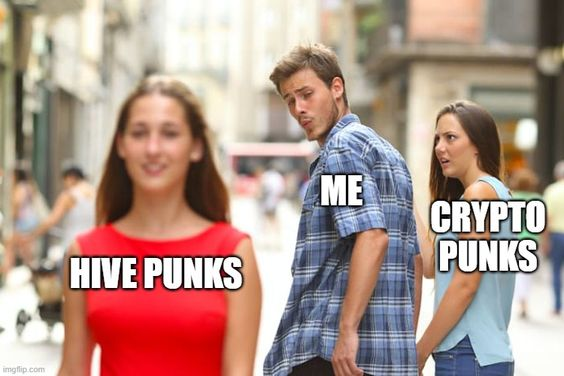 ChiFiBots surprises
Another topic for today is ChiFiBots as we recently found out something completely unexpected has happened, the developers have started looking for a new blockchain for their game as Aspire is not ready to host the game yet. As a result, many investors have reported that they would love to see ChiFiBots on Hive, in my opinion, this would be a very good idea indeed looking at the fact that the NFTStudios team comes mostly from Hive. Also, our network is one of the largest in terms of games which could provide more players. I also wonder about hitting something which is even more known on the market for example Polygon/Solana but I don't know how much money would be spent on advertising this game.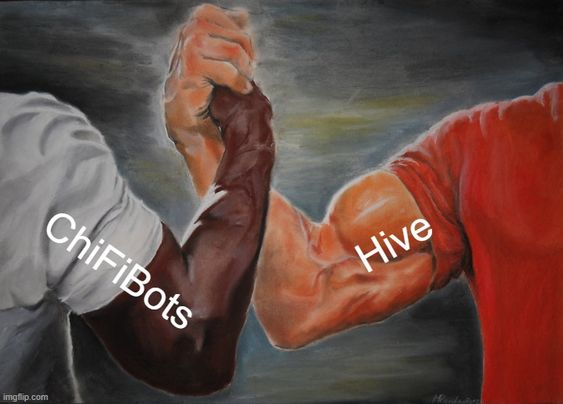 My recent achievements on the stock market
Time for a quick confession of my recent investments, not so long ago I mentioned that the whole market is going down, but I decided to make a long at the low level on Luna, as you can guess almost wiped out all my money. Since then at least I have learned the lesson to exit faster because otherwise, we can really lose a lot. The second lesson is not to fight the market and if everything goes down it is better to join the short sellers and make money slowly.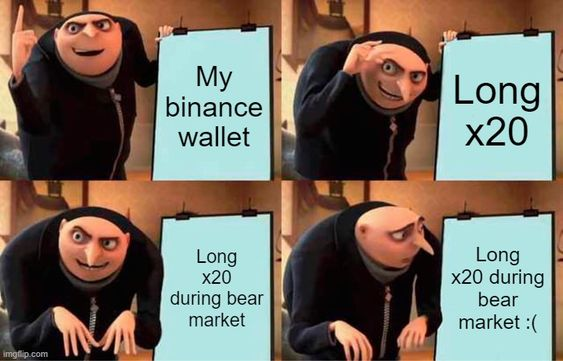 New Hive advertising campaign idea
I recently came across a post about an ad campaign that would help get more people outside of Hive. From what I've noticed all the funding for it is going to be in the region of $15k, I'm honestly wondering how it's possible for so little money to make an impact, however I'm very happy that we are at the stage where we want people to slowly find out about us. I'm just a little afraid of a situation where the whales will come in and we'll rise to levels like $10 for a while and then be completely destroyed. But I feel that slowly we are ready and prepared for mass adaptation.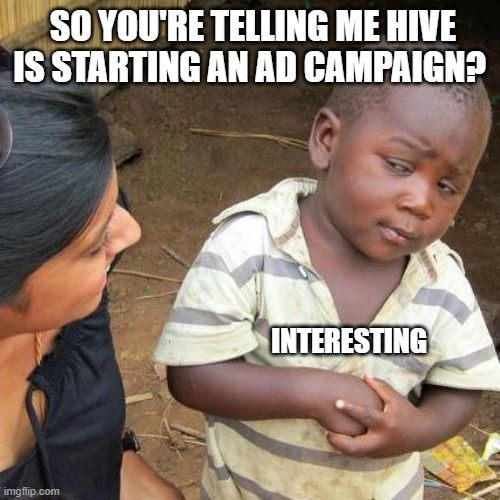 Splinterlands > Axie
I've been following what's been going on at Axie Infinity lately, and let me tell you, I was really surprised at how Splinterlands has an amazing community. I don't know if maybe I've been unlucky, but in most situations, I've found it very hard to integrate with people there, yet I still think the game itself is really beautiful and well thought out. The only thing that puzzles me is their $SLP token, which is constantly being tweeted about as something that's about to launch and I see it falling like our $SPS last year.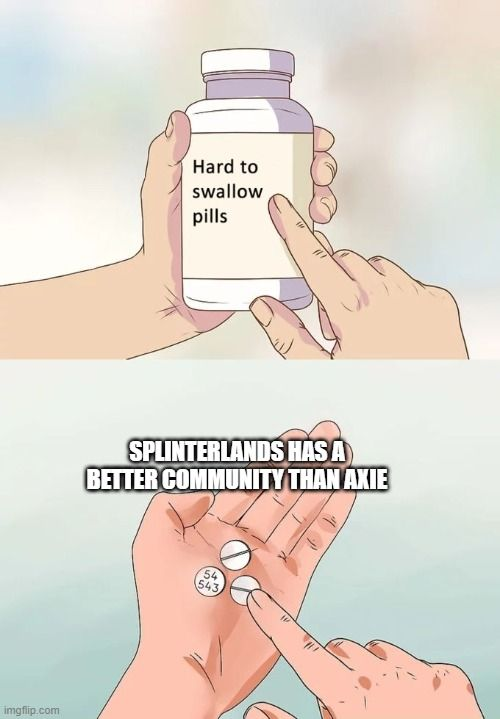 That's all for today
I hope a few people smile after reading my thoughts and seeing the memes. New memes will be dropping in the near future.

If You want, go check my recent posts

Complete overhaul of Cartel bot
News from the world of games on Hive! #2
What's New at Cartel Bot
New Cartel BOT for OneUp community!
News from the world of games on Hive! #1
If You want, go check my reviews

A collection of play2earn projects for 2022
What games are we looking forward to in 2022? - Part 1
Car racing game like football manager? - RaceFi game review
Blokchain Brawlers
Araker Legen of Ohm
Chumbi Valley
Sipher
Star Atlas, or how to steal a gamer's heart

I also invite everyone who has not yet joined our 1UP Community to see what we are up to!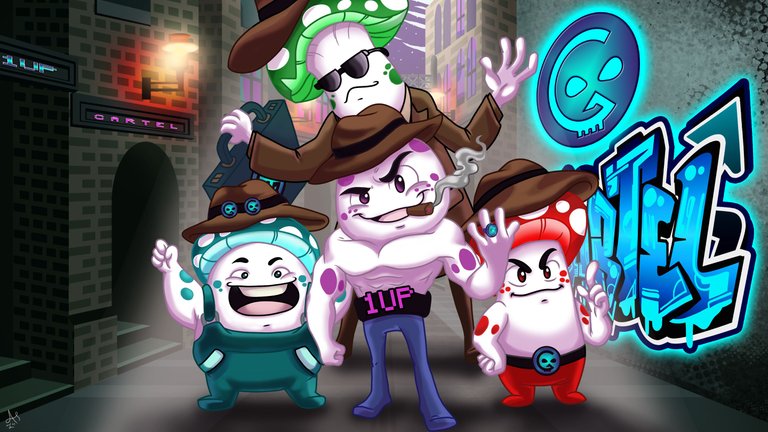 ---
For the best experience view this post on Liketu
---
---