Hive Engine - All About the Drips!
hey there
Is it Hump day again already? Man does time fly when you're doing what you love. By doing what you love I mean spending an absolutely ridiculous amount of time on Hive. I love it. I love the community. I love all you guys. Ok, I'm done. Sorry, just had to share that. Hopefully I made at least one person smile. Bitcoin blasted through its all time high early this morning while I was sleeping all the way to $67,276.79. BTC is in full force price discovery mode. The degens have come out to play. It's degen season. Can we get #DGNSZN to trend? Probably not but it would be funny. I wanna talk about something that's probably overlooked - drips.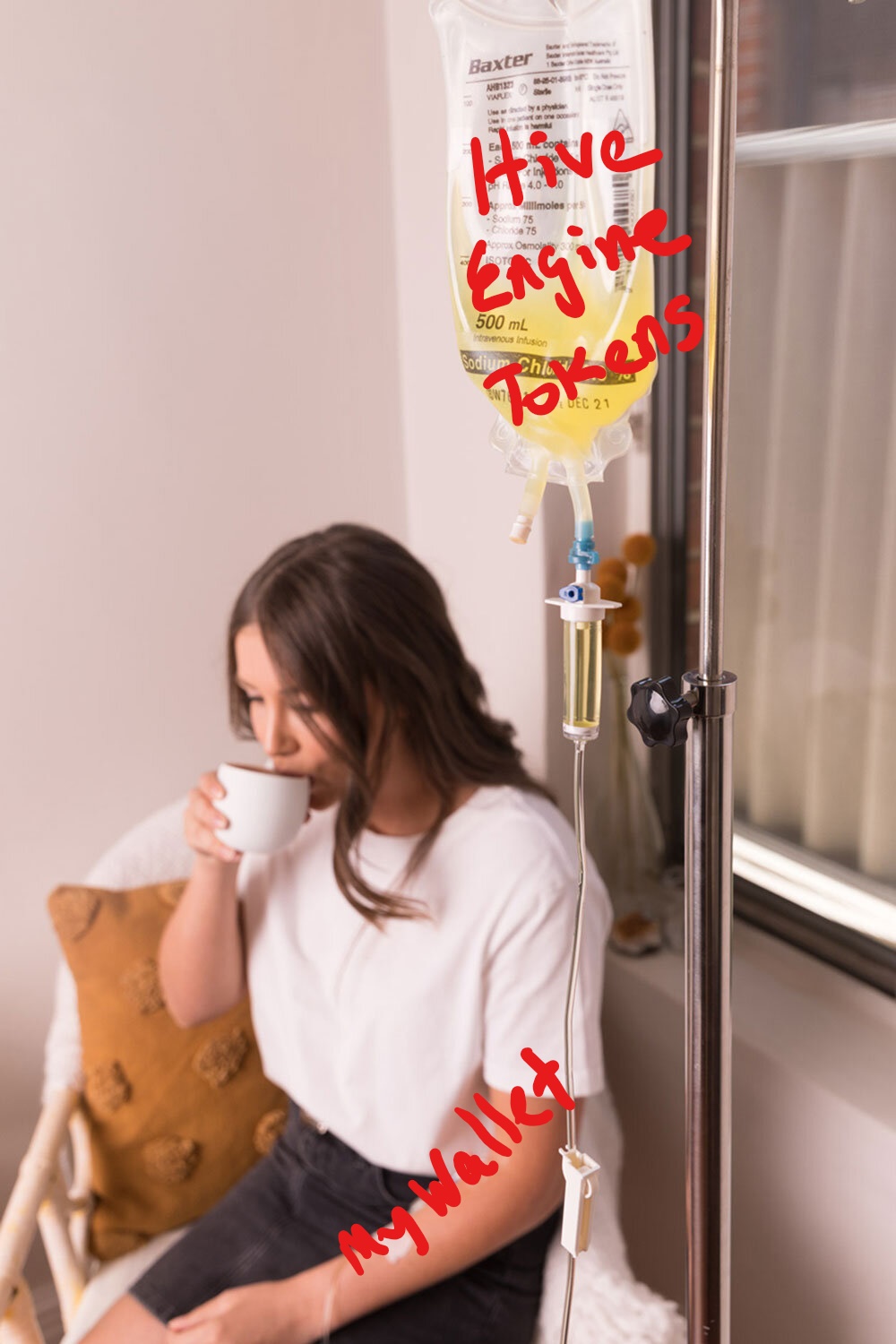 Drip me baby one more time
So what are drips? Well in actuality drips are just liquid droplets. At least that's one definition. I only speak in ape language though, so to me drips are small amounts of crypto. Hive Engine has a lot of tokens that give you daily drips of other tokens. BRO is one of those that you literally can't go wrong with. Holding BRO give you daily drips of like 10 different HE tokens every single day. Big drips! Literally all you have to do is have BRO in your wallet and you're going to be stacking crypto while you sleep. Plus if you hold 10 or more BRO you get a dope ass badge on your profile.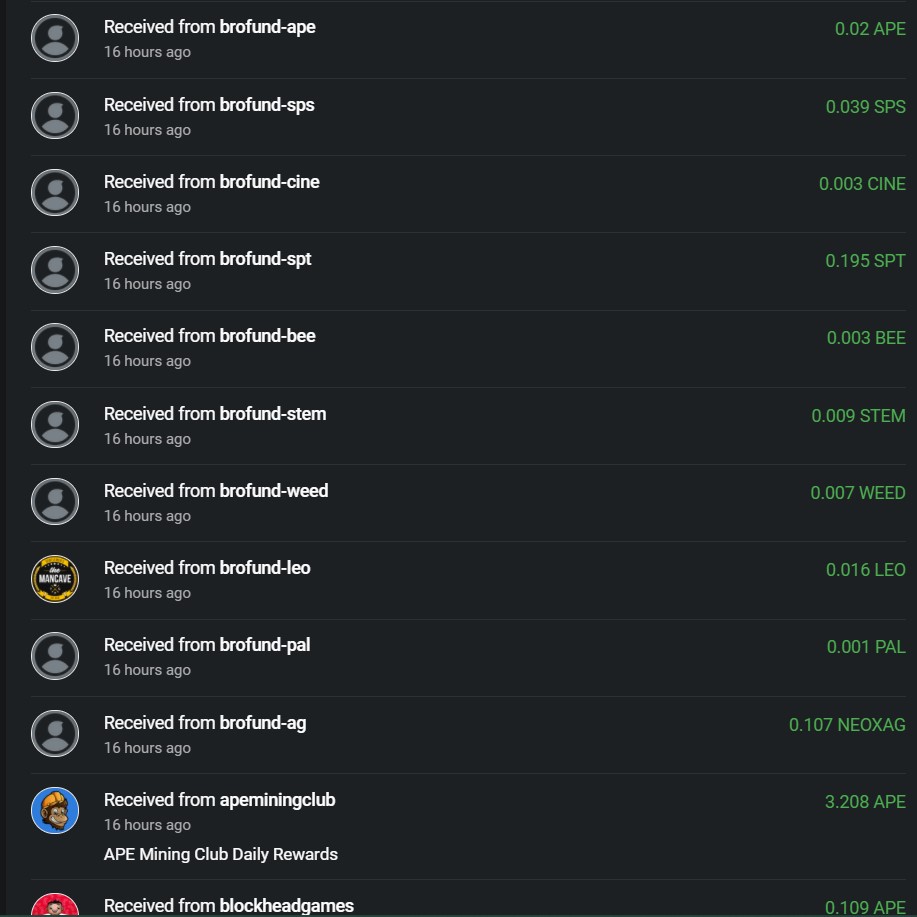 Another HE token that gives you drips that I have recently added to my portfolio is DHEDGE. This works the same way. The more DHEDGE in your wallet, the more of a proportion of daily drips you get. DHEDGE gets you drips in 5 different HE tokens. One of those tokens happens to be BRO which will earn you drips! Drips on top of drips. Drip-ception if you will. You'll also get drips of ARCHON which earn you drips. It's drip city in this bitch!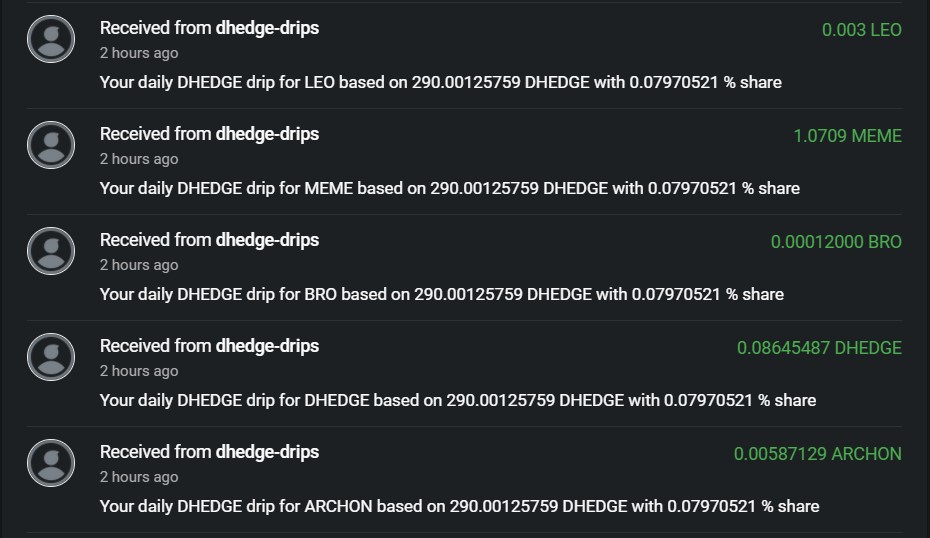 ARCHON is another token that I have recently started accumulating for tha drips. Do it for the drips bro. Again, just by holding ARCHON which you're probably getting drips of from DHEDGE... You get MORE FUCKING DRIPS! Drips of what, you say? Oh I don't know.... DHEDGE. Wait, so I get drips of drips that give me more drips? Yes.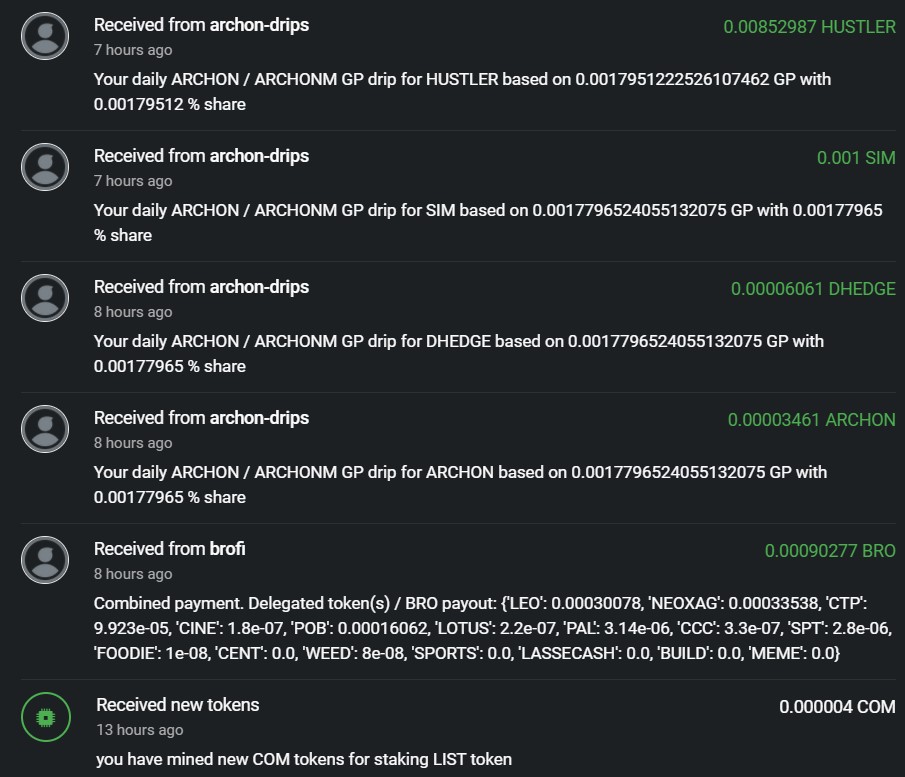 Can't leave out Brofi. Delegate your unused HE tokens to @brofi for even more daily drips of BRO. They might be small but it accumulates and earns you even more HE tokens.
@apeminingclub is a personal favorite for all you degenerate apes out there. Hold some APE, and get daily drips of APE. You can see where this is all going. DRIPS.
But wait... there's more!
Need more of those sweet daily drips? Well there's more for you. Whet that whistle with these. Delegate some Hive to @ecency for daily curation reward payouts. Drips of HIVE. Oh wait, you also get daily drips of HIVE from holding DHEDGE! The drips are nonstop here on Hive.


Get the point?
What other Hive Engine tokens earn you daily drips? Lemme know cause I wanna grab some. Also I just wanted to see how many time I could say the word "drip" or "drips" in a post.
First person to comment how many times I said "drip" or "drips" get a free NFT! Make sure to comment your WAX wallet address so I can send it.
P.S.
drip
Posted Using LeoFinance Beta
---
---