How to Stake CTP on ListNerds & Earn Passive Income!
frens, I hope you've had a fantastic start to your weekend. My life has been hell and I'm trying to keep up. We got a nice pop in crypto today but I don't really care about that. I'm here to show you how to stack more crypto with little to no effort.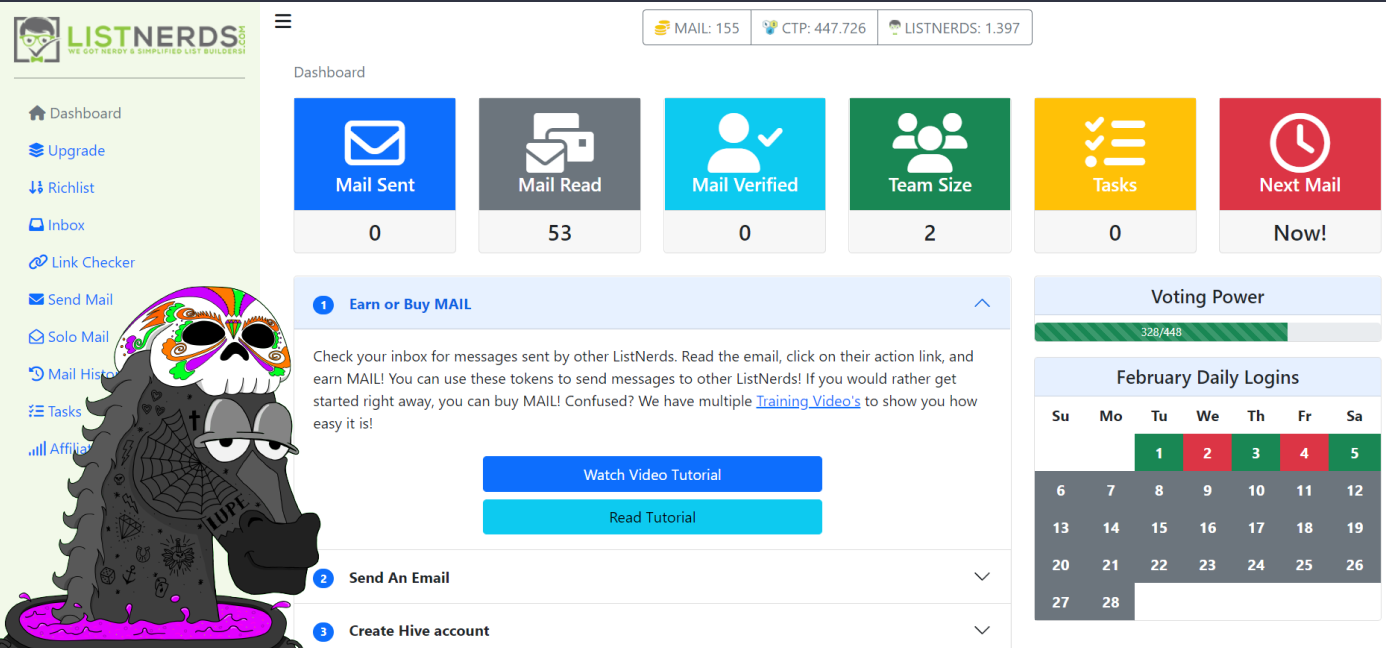 Staking CTP on ListNerds
If you haven't heard, ListNerds is the first blockchain mailer here on Hive that allows you to earn crypto while marketing. It also works the other way - once you have a ListNerds account, you can earn crypto by reading and interacting with mail inside your account sent by other ListNerds users. How cool is that? You can get paid to read emails instead of just deleting the marketing ones that you have. If it sucks or it's spam, you can even downvote it. This helps the quality stay at a certain level too. I've been using it for nearly a few weeks now and I'm loving it. Easy to earn crypto and lets you get your content our to a more broad audience, delivered straight to the inbox of other users. I've never been a huge fan of email marketing nor have I ever tried it for myself, but ListNerds has changed both of those things. Wanna learn more? I wrote a post about ListNerds and invite you to check it out. Once you've set up your account, you'll see your dashboard like mine above. Click on CTP at the top.

There's 2 ways to earn with ListNerds. Sending and receiving. If you're like me and a noob to the whole sending part, you can start earning CTP just by reading emails! You can also stake your CTP tokens that are on Hive Engine. You might have some sitting there that you've been earning without even knowing. Head over to Hive-Engine to check your token balances if you'd like. The CTP tab on ListNerds will also give you a breakdown of your token holdings. When you stake CTP, you increase your voting power similar to how you stake HIVE to increase Hive Power. Every time you vote on a mail, you're earning a portion of the total rewards pool daily. Of course your portion is based on how much CTP you have staked, so the more the better. I'm not saying to go and buy a bunch but if you wanna do that, you do you. I'm going to show you how to stake your CTP tokens in ListNerds to increase your voting power.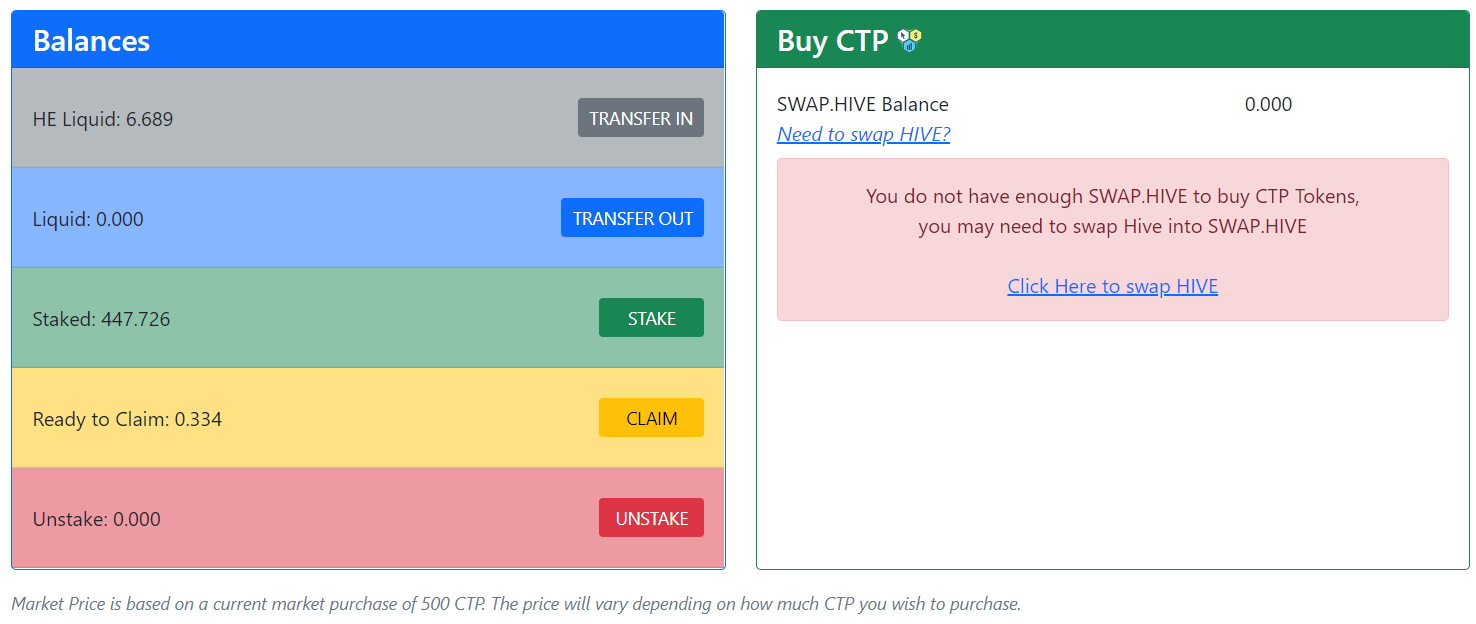 As you can see, I have 447 CTP staked in ListNerds so my total voting power is 447. I have 0.334 ready to claim from earnings, and I have 6.689 CTP in Hive Engine. Staking CTP is possible on Hive Engine but it does not earn you passive income, so if you have some staked I recommend unstaking then staking on ListNerds. So how do you do that? It's easy. See that "Transfer In" button next to the HE Liquid section? Click that.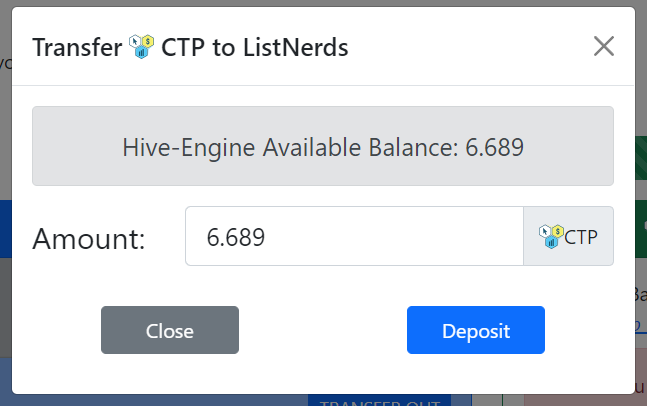 You'll be presented with this little window that shows all your liquid CTP on Hive Engine. Enter the amount you want to stake, then click deposit. You'll get a pop-up from Hive Keychain to confirm the transaction.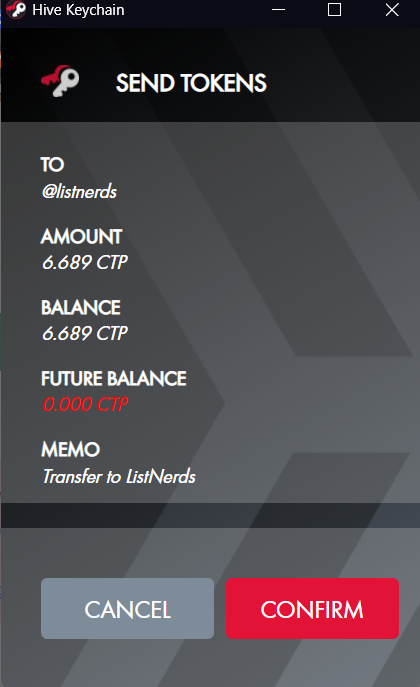 Once confirmed, you can see your voting power increase right There. It's not totally instant, so you may need to refresh after a minute or 2.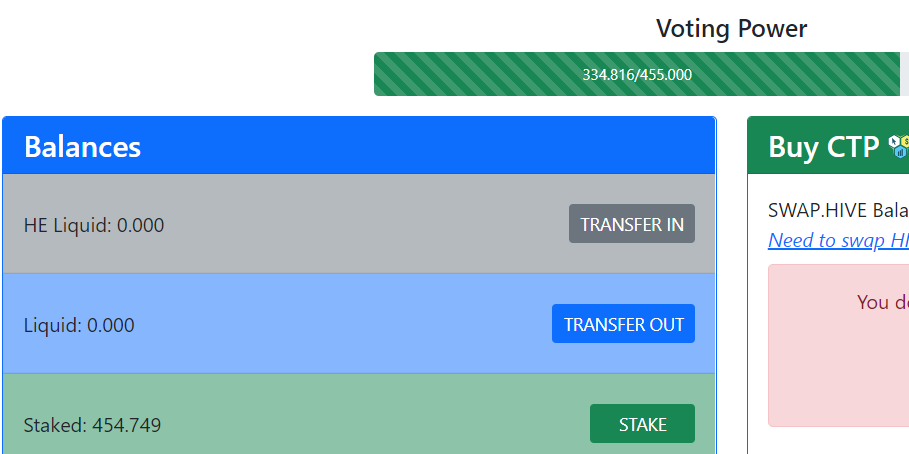 Now you're ready to start earning CTP passively and you can earn even more by voting on mails. So get ready for your inbox to start popping and happy earning!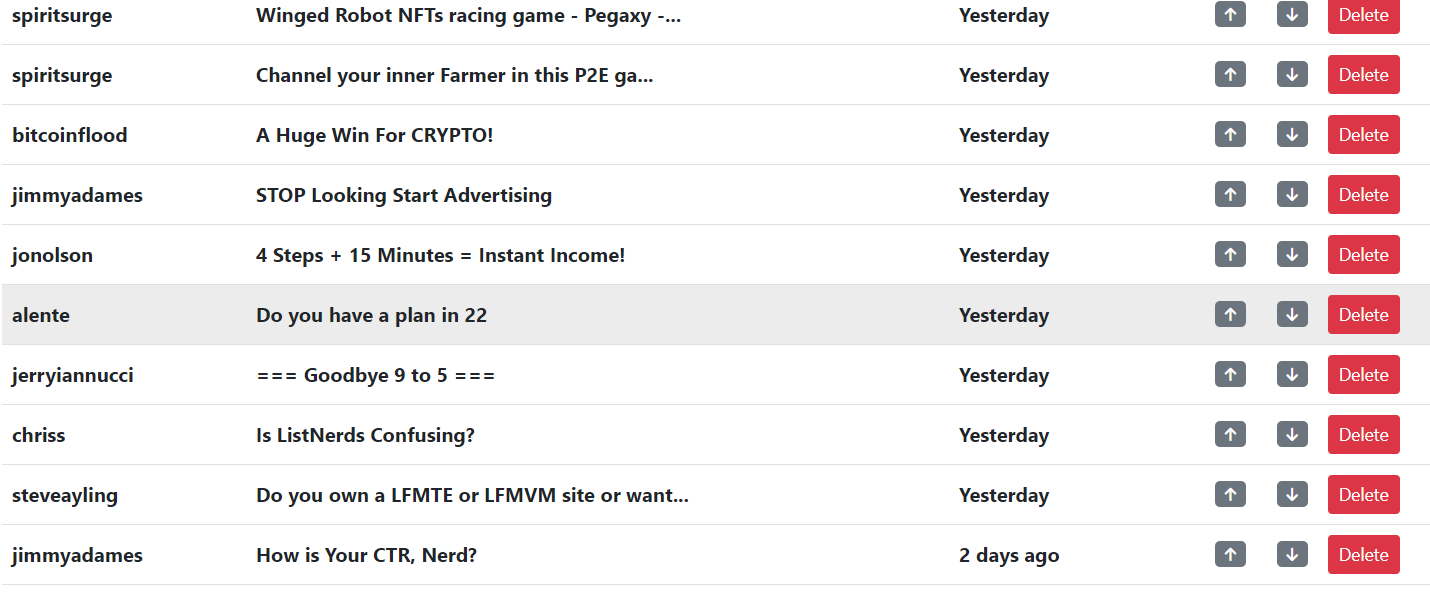 Start earning passive income today by using my ListNerds link and you'll also get a free LISTNERDS token airdrop! What are you waiting for?

Thanks for reading! Much love.
---
Links 'n Shit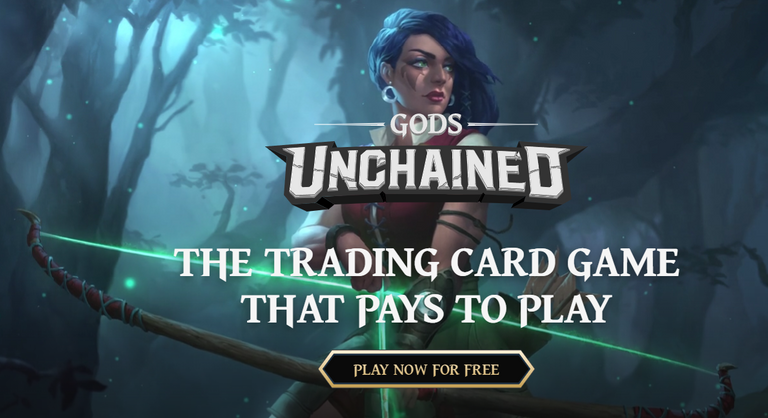 Posted Using LeoFinance Beta
---
---