The Gap is the Latest Apparel Company Minting NFTs
Hey frens!
Yesterday was the first day in 3 months that I haven't posted anything on Hive. Sometimes you need a mental break, especially when you're posting 2 to 4 blogs per day. I try to keep them at least to some quality standard but at some point, it starts to devolve a bit lol. I'm getting ready to travel back home and get back to reality, probably within the next day or so. Anyway - we've seen major retailers like Nike, adidas, and Under-Armor dipping their toes into the NFT space.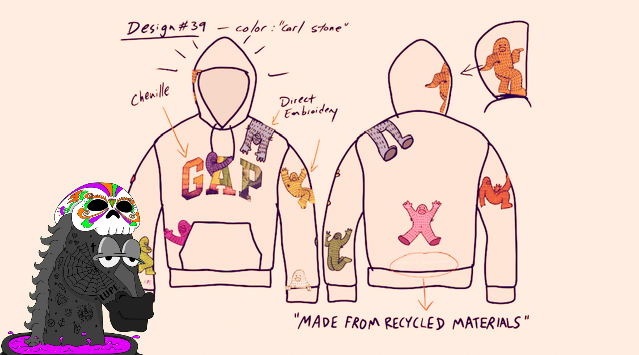 The Gap Threads NFTs
Starting yesterday, The Gap started slowly rolling out its first ever NFT collection on the Tezos blockchain. Why they chose to use Tezos over WAX, I honestly have no idea but whatever... I'm honestly shocked they didn't just mint these bad bois on Ethereum and call it a day like the others have. I guess they realize that not everyone wants to spend an additional $200+ just to mint one of their NFTs. This is definitely a good thing for anyone that may actually be interested in collecting these for some reason. Statistically speaking, NFTs from major brands like these are dead after launch and constantly lose value, so invest at your own risk. Maybe you're a die-hard Gap supporter and just have to have them. I get it. You do you, queen/king. For more details, please check out the article here.

The Gap threads website is live and each drop is only available for 48 hours. This is a method that a lot of retailers use to generate a sense of FOMO (fear of missing out) and try to drive sales. I don't blame them for doing it this way, but 48 hours just doesn't seem very fair considering people have lives and shit. These NFTs are created in collaboration with InterPop, which is Tezos-centric production studio and they features artwork from the creator of Frank Ape. I'd never heard of Frank Ape before now, and just looking at it, the artwork is really cute. The theme seems to be helping people express themselves in unique ways, or something like that.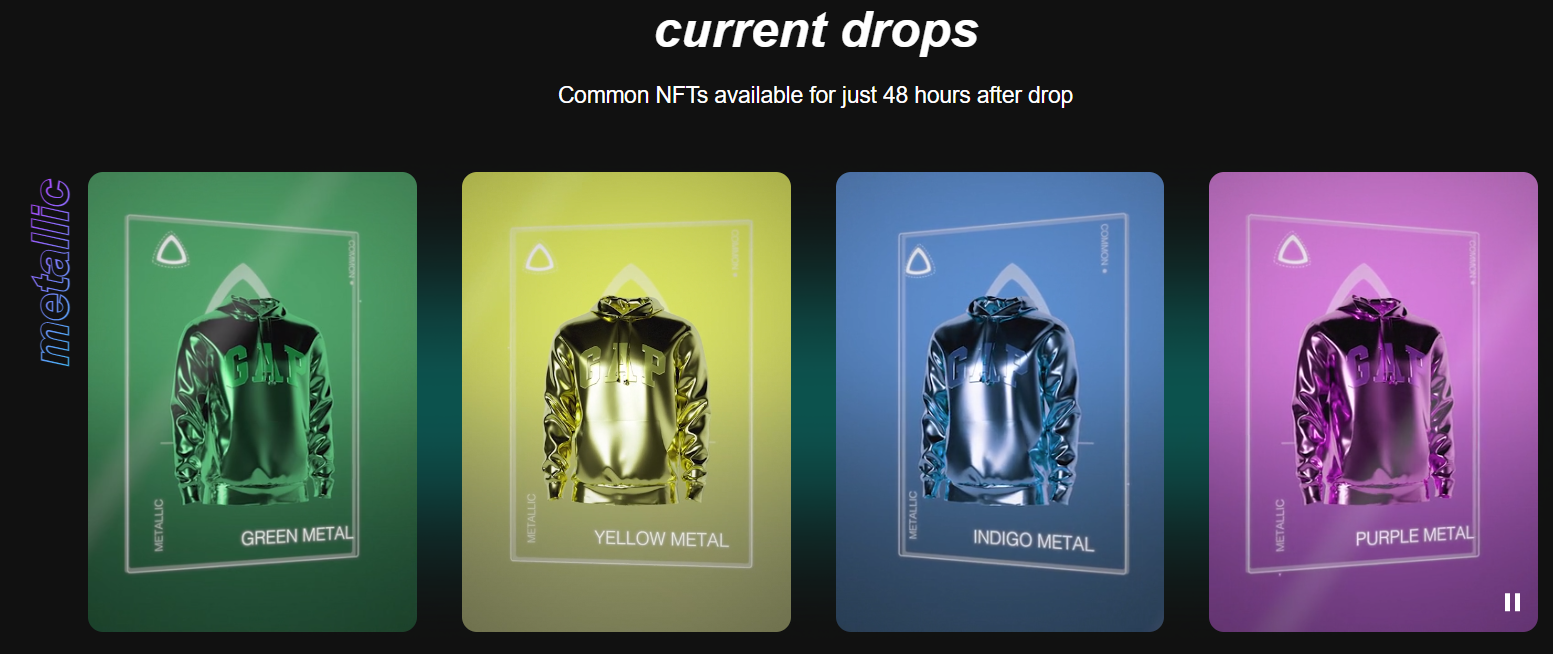 The price range for these NFTs is 2 XTZ to 100 XTZ, which roughly equates to $6 and $436. Pretty steep price range, but it does depend on rarity. The idea is, you need to collect 4 commons and 2 rares to blend together for a special Epic NFT that qualifies you for IRL merch. I love the idea of vIRL NFTs that are linked to physical items, and this is just that. You can only get this limited edition hoodie if you have blended the NFTs to get an Epic. Talk about rare.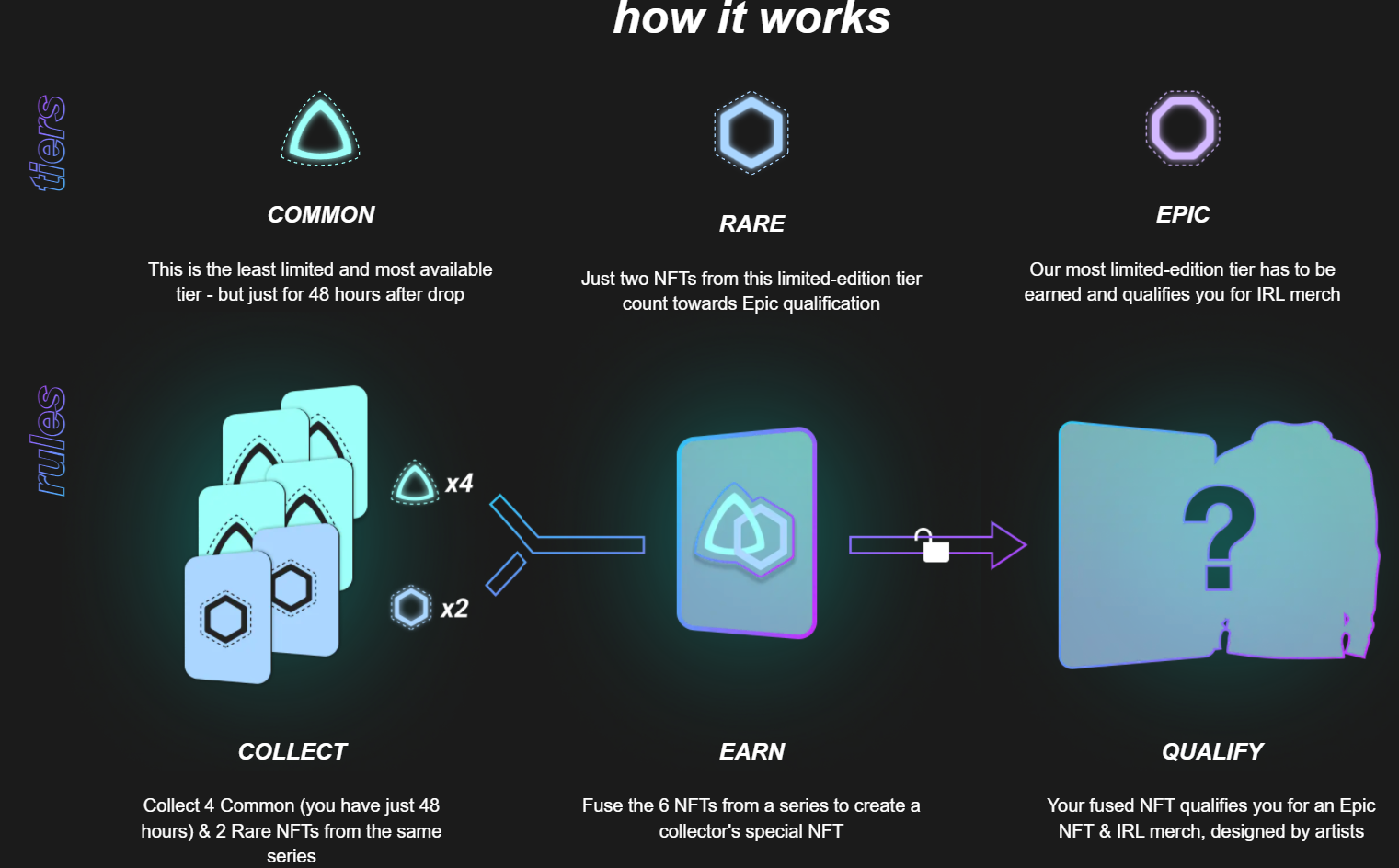 I won't be collecting these myself but I can definitely see the appeal. I guess the next step is making NFT apparel that can be worn in the metaverse like the Under-Armor X Steph Curry shoes. We are evolving more and more toward a worlds where virtual reality is becoming extended reality. This massive virtual world is not going to always be separate from our reality, but rather just an extension of our reality that opens up endless possibilities. It's definitely interesting to watch.
Lemme know your thoughts in the comments.

Thanks for reading! Much love.
---
Links 'n Shit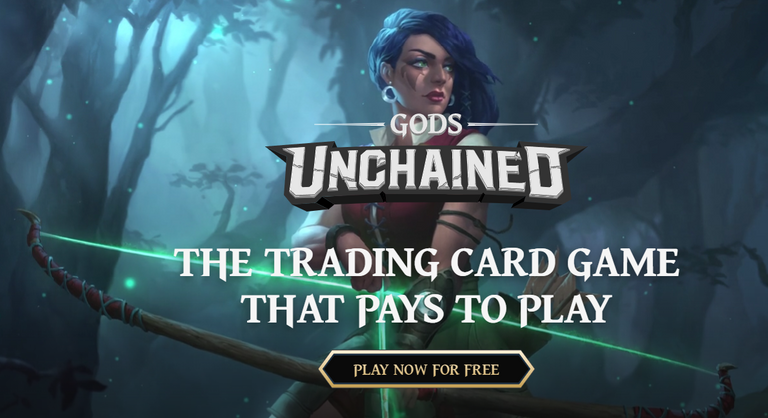 Posted Using LeoFinance Beta
---
---