WAX Headed for $1 - It's About Damn Time.
As you might know if you follow me or read any of my posts, I'm a huge fan of the WAX blockchain. I have quite a large NFT collection and use WAX literally every day. This is for quite a few reasons. First off - WAX is literally the best chain for NFTs. No fees, instant transactions, and much more. When it comes to NFTs, there is no platform quite like AtomicHub or NeftyBlocks. They allow creators to do some pretty fucking amazing things with their NFT collections. Many major brands are minting NFTs on the WAX blockchain and it's time for people to take it more seriously.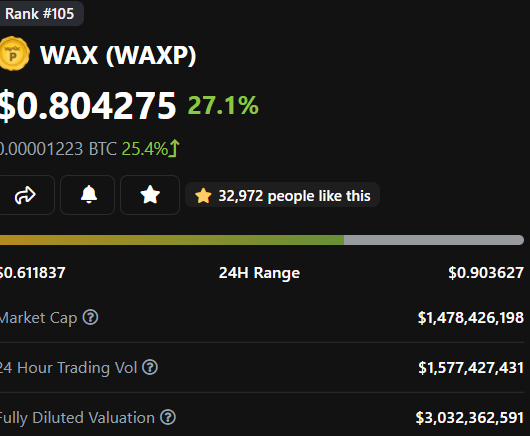 At a $1.5 billion market cap, WAX has moved up the ranks from rank #139 all the way to 104. It will be breaking into the top 100 cryptos by market cap any day now. Or minute. The screenshot below was grabbed on October 30th, about 15 days ago. Notive how the market cap has literally doubled. The 24 hour trading volume has doubled as well. NFTs on WAX have been pumping as well which is quite nice.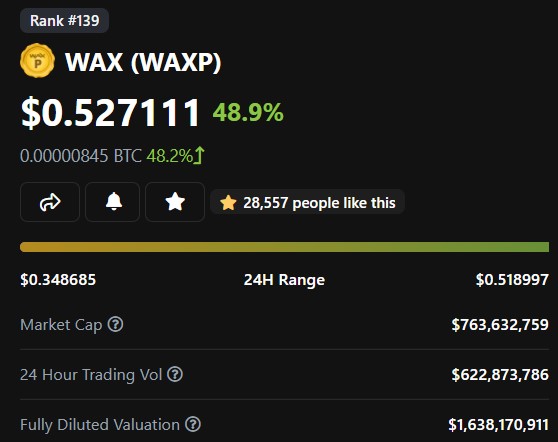 I think a large portion of this is because of a project called BluDAC. BluDAC rewards WAX liquidity providers with LP rewards in the form of BLU tokens. This caused the liquidity between 23 different WAX projects to go insane. Some up thousands of percent. This is great for WAX's price as well and traders alike. More liquidity = faster trades and less price slippage. Ape no like slippage. I've been using WAX since it was about 10 cents (sadly I've spent like 40k WAX on NFTs lol) and have seen it move in giant leaps. The WAX community and the individual project communities are like none I've seen. Everyone wants everyone to win and that's what this is all about.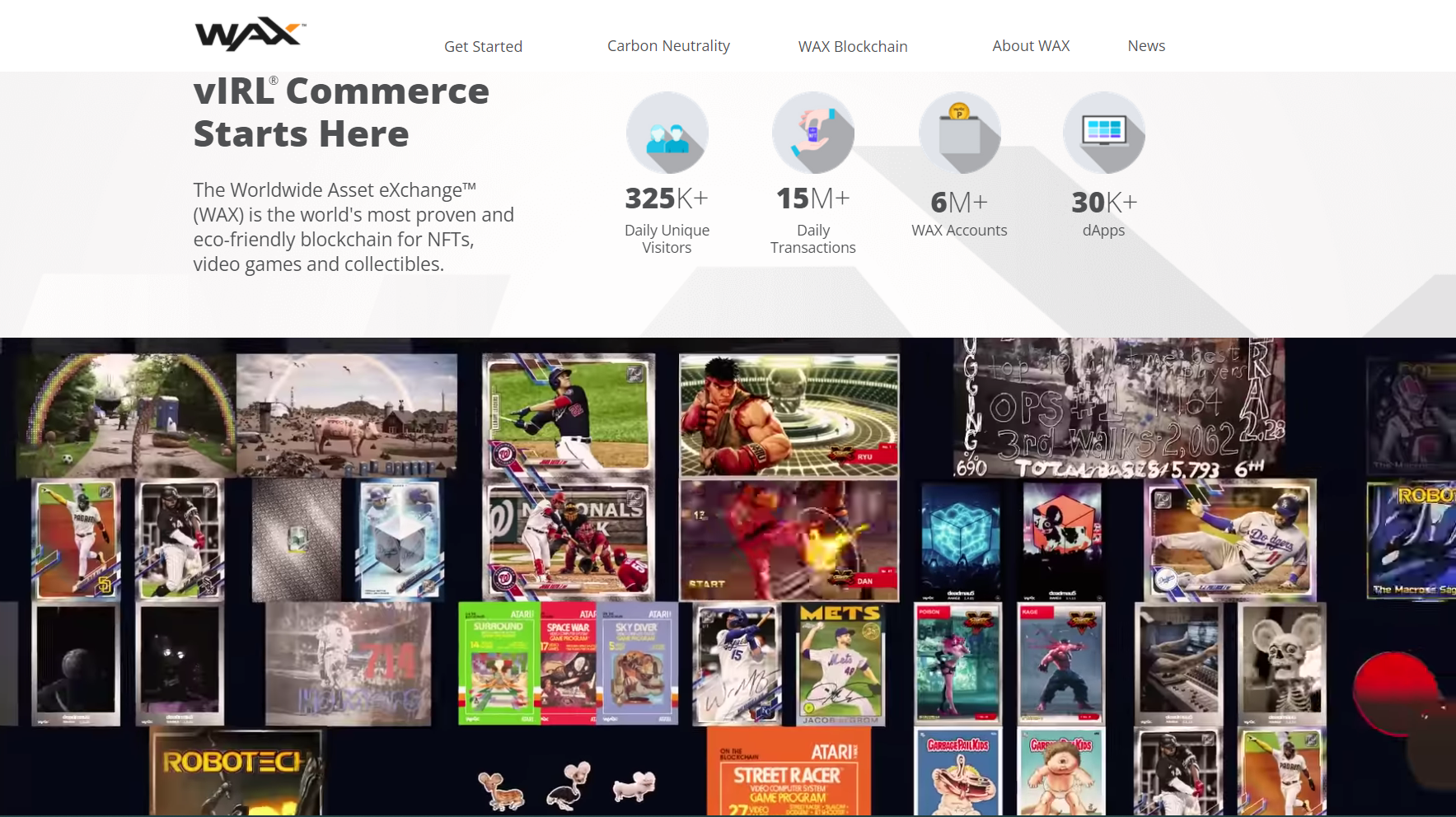 WAX is literally the most well proven and eco-friendly chain for games and collectibles. It's time for all these big projects like Bored Ape Yacht Club and all these other Ethereum NFT projects to wake up. No one cares that you spent $500 in gas fees to mint your $50 NFT. It doesn't make you special. Ethereum holds a special place in my heart and was one of the reasons I initially got into crypto, but it's absolute garbage for NFTs. Not only does a physical miner use electricity to mine the blocks, but you have to pay that miner a large fee to get your transaction to go through. NFTs are becoming more and more a part of our every day lives and that won't slow down any time soon. Some of the biggest brands and companies are taking notice.
Hey Coinbase, you listening?
Fuck Coinbase but there really needs to be another big exchange that has WAX for it to continue growing. Right now only Binance (not U.S.) has it listed. As far as big exchanges in the U.S. your options are really Bittrex or buying via a service like ChangeNOW.
Not financial advice. I'm just a degenerate NFT collector. Get yourself a bag of WAX and be happy.
Already have a WAX wallet? Drop it in the comments because I feel like giving. Who wants a free NFT?
Posted Using LeoFinance Beta
---
---