HIVE estará Presente en Expo Feria Decembrina de Esteller, Portuguesa. / Eng : HIVE will be present at Expo Feria Decembrina de Esteller, Portuguesa.
¿Cómo difundir Hive?
Antes de escribir esta publicación estuve merodeando esa pregunta. Recientemente he estado conversando con @raulmz sobre algunas actividades que sería positivo de realizar, sobre la divulgación de HIVE en algunos eventos que tendrán lugar en la zona del pueblo donde vivimos (Esteller, Portuguesa). Pero, antes de propagar información lo más correcto para mí fue aprender un poco más de lo que iba a expandir, porque a la final: Nadie puede hablar coherentemente de lo que no conoce...
Entonces mi primera tarea fue esa, investigar de mejor manera el ecosistema Hive, que para mi gran alegría es una Cadena de Bloques que alberga un ecosistema diverso y fuerte de variadas aplicaciones que van más allá de solo blogging (una de las aristas más conocidas y usadas). Me sentí pequeña, cruda en conocimiento. Una visión plena del futuro complejo; sería una frase perfecta de definición en cuanto a Hive.
Pero, el pensamiento de expandir Hive me hizo apuntar primero a las razones. Y allí se me plasmaron algunos pensamientos como:
Hablar de Hive considero que conlleva más allá solo del conocimiento técnico que se pueda expresar de la misma. Considero que la fuerza real de la plataforma radica en las personas que diariamente le tienen presente como un lienzo de ideas, proyectos y sueños. Pienso que las causas o herramientas de índole social tienen la fuerza real radicada en los lazos emocionales que establecen las personas que han tenido el contacto correcto y directo con la misma. En el caso de Hive, en el corto tiempo de uso he podido observar algunos casos de "cambio de vida" gracias a la labor que se realiza en la plataforma y a la larga resulta remunerada. Un caso que me dió gusto ver y fue el primero en sí, fue cuando @yole nos relata como gracias a Hive pudo lograr cambios en estructura y fachada de su casa, nuevamente: ¡Felicidades!✨

Hive como una alternativa de ingresos adicionales. El ecosistema de Hive es prospero y variado, no solamente se afianza en blogging o creación de videos, sino también en juegos de modalidad "play to earn", creación e impulso de arte digital, NFT, finanzas, comunidades tokenizadas, trading y más. Lo que quiero decir, es que las oportunidades de formar y establecer una brecha de ganancias y crecimiento a través de las acciones dentro la cadena de bloques, es innumerable. Viéndolo desde ese punto que les acabo de comentar, otras más y la de mi presente vida en Hive donde mis ganancias me funcionan para tener ingresos extras (no es exactamente mi principal trabajo, puesto que me dedico al diseño de publicidad y creación de sitios web), me hacen pensar en Hive como una herramienta compleja pero de alta usabilidad.

Hive como una herramienta de uso público, veracidad y reputación afianzada. Esto la convierte en la puerta ideal para las personas que desean invertir su tiempo, conocimientos y experiencias en una red social diferente y establecida en la Web3. No solamente un camino para creadores de contenido digital, sino también inversores y empresarios, que deseen establecer su presencia digital en una Cadena de Bloques Rápida, Escalable y Poderosa.
Partiendo desde allí, Hive merece ser difundido.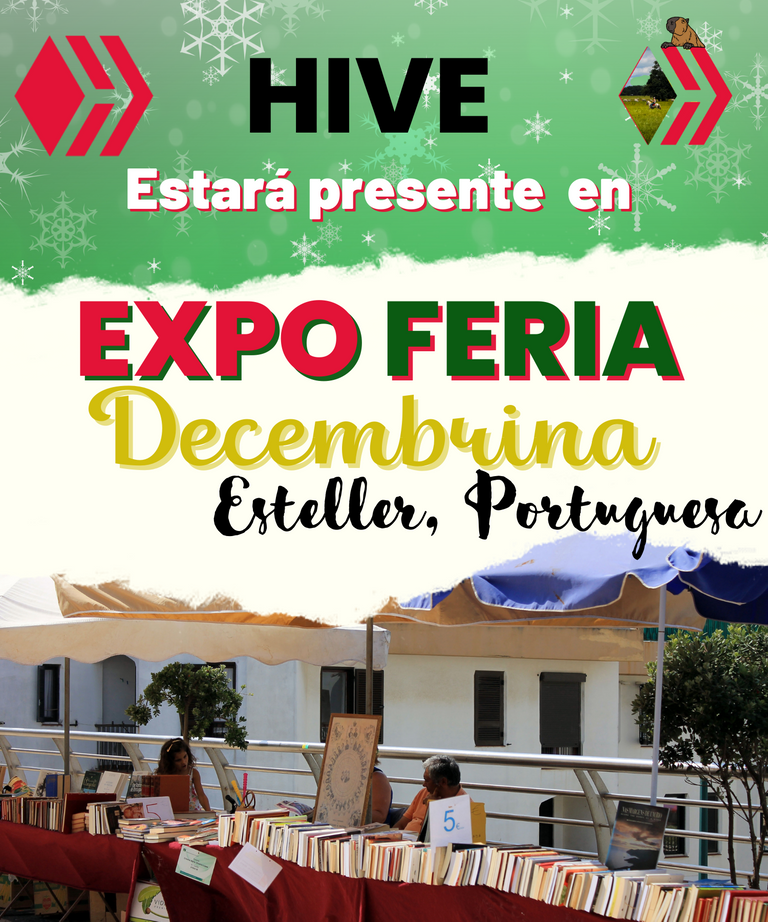 ---
Expo Feria Decembrina de Esteller, Portuguesa:
Generalmente las cosas se construyen de menor a mayor, por ello la Expo Feria que se realizará en Esteller el 16 de diciembre es un buen punto de inicio para dar nacimiento a un foco de atención sobre Hive. La idea inicial de participación en la misma es la captación de personas interesadas en la cadena de bloques e incentivar su uso, que va a ser impulsado a través de charlas y talleres tocando temas puntuales y de asesoría sobre el uso de Hive, especialmente la rama de blogging.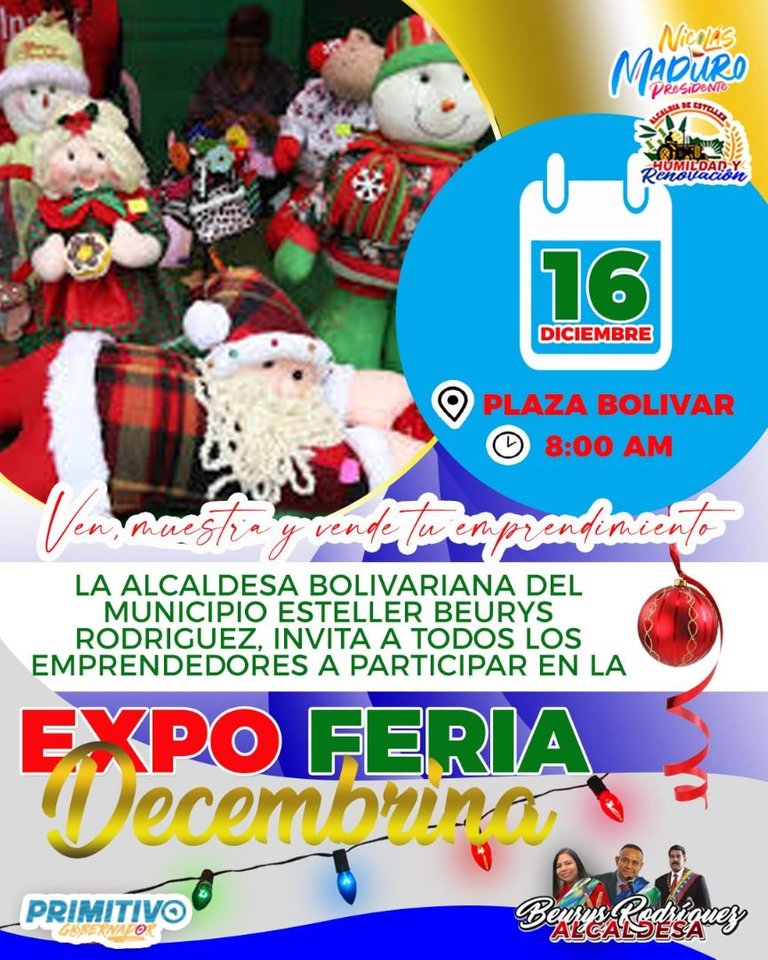 Imagen Publicitaria de la actividad, creada por la Alcaldía de Esteller. Cortesía de Ing. Yohanna Hernandez, Directora de Planificación y Presupuesto.
---
El segundo paso:
Luego de volver un número activo, procederemos a extendernos en negocios y emprendimientos, para concienciarlos sobre el uso y la aceptación de las criptomonedas del ecosistema Hive (HIVE, HBD). A la vez, se ha creado y ambientando una cuenta llamada @hiveportuguesa que es donde próximamente se llevarán los correspondientes registros de actividades concernientes a la difusión.
Especialmente Diseñado para @hiveportuguesa
---
Diseño de Material Publicitario:
Folleto.
La presencia en la venidera Expo Feria de Esteller, Portuguesa será el punto ideal para despertar la curiosidad de las personas asistentes a la actividad, que incluye la población del pueblo y emprendimientos establecidos dentro del Municipio en diversas áreas de rubros. Uno de los materiales recién diseñados como material de publicidad y dispersión de información, serían folletos. Para la elaboración de los mismos, me he apoyado en el contenido informativo de Hive.io y Why Hive?, como también he usado los activos de marca como inspiración, para así darle más fuerza al material. El resultado final es el siguiente: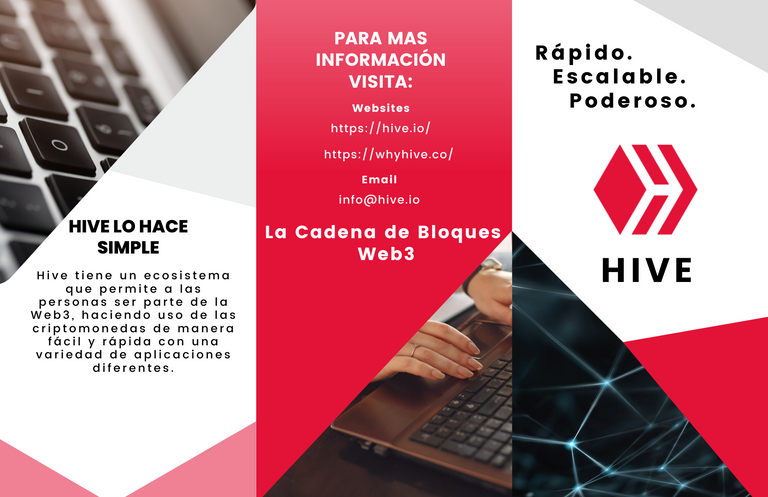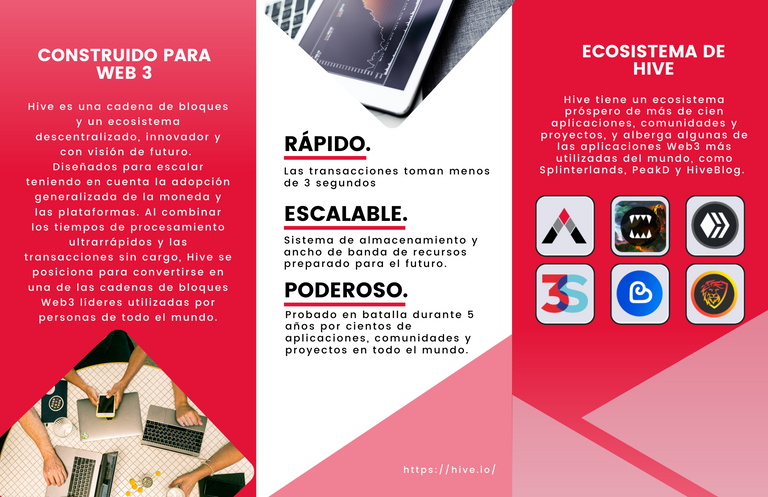 Pendón Publicitario:
Las medidas del diseño lo he realizó en base a la medida usual de pendón publicitario, de 150 cm de alto por 100 cm de ancho. Para el contenido y elementos, se usó de inspiración el branding de la marca oficial.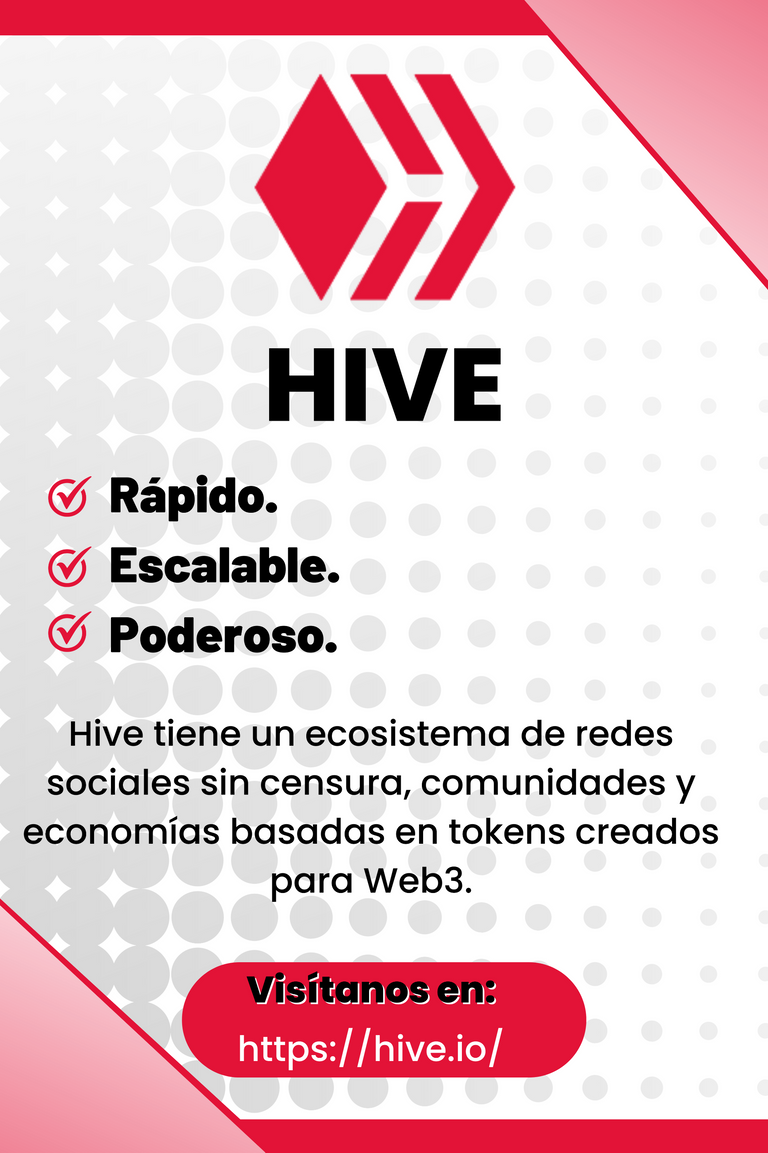 Etiqueta de Caramelos Personalizados:
En cuanto a las etiquetas de caramelos personalizados puedo decir que es una de las llamativas. Debido a que he generado un código QR que estará impreso en el empaque y al ser escaneado conecta directamente con la página oficial de Hive. Una manera efectiva de conexión entre el público y la plataforma. A modo de un toque diferente, por los laterales el logo de Hive.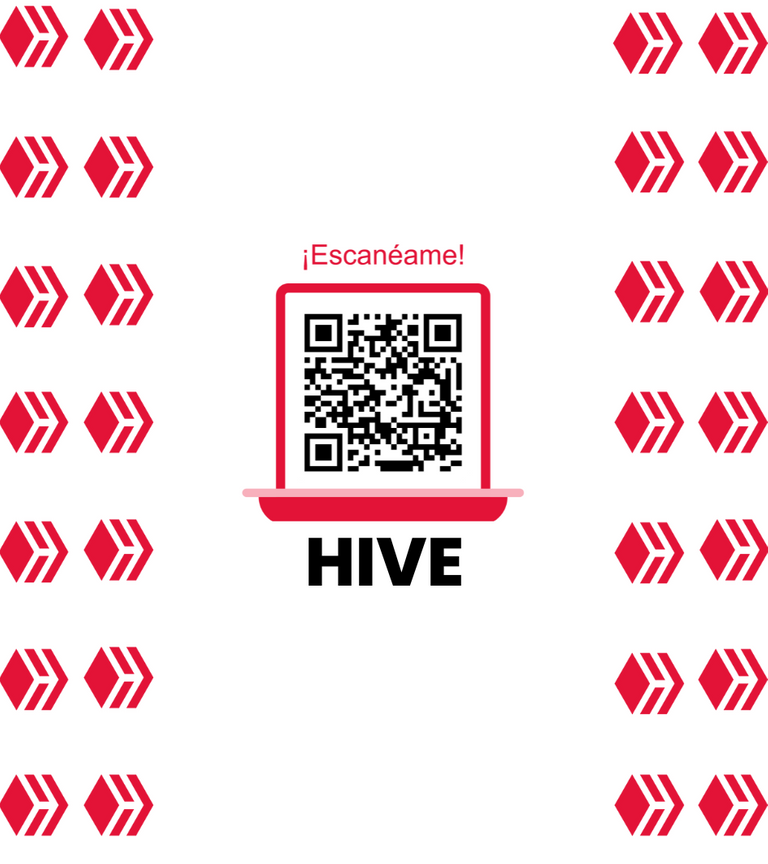 A la vez, comunico que si deseas hacer uso de este material o diseño, puedes comunicarte a través de mi Twitter y así podría enviar una opción PDF que es ideal para impresión. Libre de Uso, Libre de Costo.
---
Ideas Aleatorias, próximas a ser materializadas:
Diseño e impresión de etiquetas para colocarlo en bolígrafos como parte de obsequio al publico realmente interesado en la plataforma.

Elaboración de Lista de Contactos de personas interesadas, para así tener un banco de participantes para actividades futuras.
En cuanto a la planificación de las actividades después de la presencia en la Expo Feria de Esteller, Portuguesa, y participación de @hiveportuguesa, aún se esta coordinando el cronograma. Cuando se tenga listo, se notificará mediante la cuenta oficial.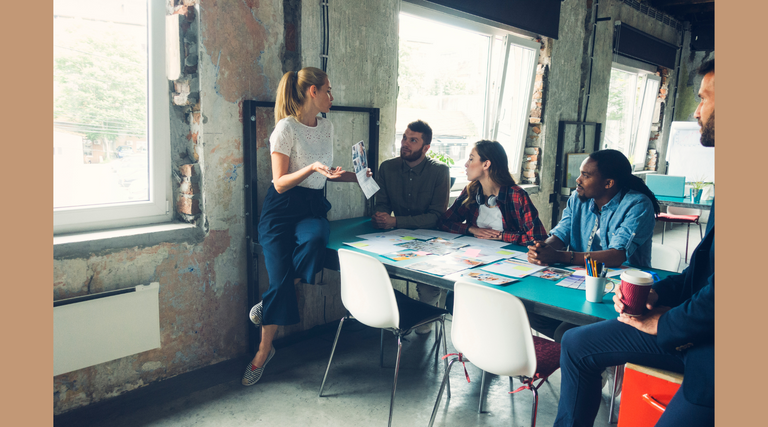 Fuente
---
Por esta ocasión, parece ser todo. Si llegaste hasta aquí, muchas gracias por tu tiempo. Si hay alguna sugerencia, especialmente agradecidos al respecto. Saludos, se despide La Cochina en Salsa.
Imagen de portada editada en Canva Pro.
Diseños de @hiveportuguesa. Diseños de Folleto Hive, Pendón publicitario, etiqueta personalizada. Elaborados por mí.
Traducción: Google Traductor.

Contenido Original
---

---
How to spread Hive?
Before writing this post I was wondering about that question. I have recently been talking with @raulmz about some activities that would be positive to carry out, about the dissemination of HIVE in some events that will take place in the area of the town where we live (Esteller, Portuguesa). But, before spreading information, the most correct thing for me was to learn a little more than what I was going to expand, because in the end: Nobody can speak coherently about what they don't know...
So my first task was that, to better investigate the Hive ecosystem, which to my great joy is a Blockchain that houses a diverse and strong ecosystem of various applications that go beyond just blogging (one of the most known and used edges). I felt small, raw in knowledge. A full vision of the complex future; would be a perfect defining phrase for Hive.
But, the thought of expanding Hive made me aim for the reasons first. And there some thoughts occurred to me like:
Talking about Hive I consider that it goes beyond just the technical knowledge that can be expressed about it. I believe that the real strength of the platform lies in the people who keep it in mind on a daily basis as a canvas of ideas, projects and dreams. I think that the causes or tools of a social nature have their real strength rooted in the emotional ties established by the people who have had correct and direct contact with it. In the case of Hive, in the short time of use I have been able to observe some cases of "life change" thanks to the work that is done on the platform and in the long run it is remunerated. A case that I was happy to see and it was the first in itself, was when @yole told us how, thanks to Hive, she was able to achieve changes in the structure and facade of her house, again: Congratulations!✨

Hive as an additional income alternative. The Hive ecosystem is prosperous and varied, not only established in blogging or video creation, but also in "play to earn" games, creation and promotion of digital art, NFTs, finance, tokenized communities, trading and plus. What I mean is that the opportunities to form and establish a profit and growth gap through actions within the blockchain are innumerable. Looking at it from that point that I have just mentioned, others and my present life in Hive where my earnings work for me to have extra income (it is not exactly my main job, since I dedicate myself to designing advertising and creating websites ), make me think of Hive as a complex but highly usable tool.

Hive as a tool for public use, veracity and a consolidated reputation. This makes it the ideal door for people who want to invest their time, knowledge and experiences in a different and established social network on the Web3. Not only a path for digital content creators, but also investors and entrepreneurs, who wish to establish their digital presence on a Fast, Scalable and Powerful Blockchain.
Starting from there, Hive deserves to be spread.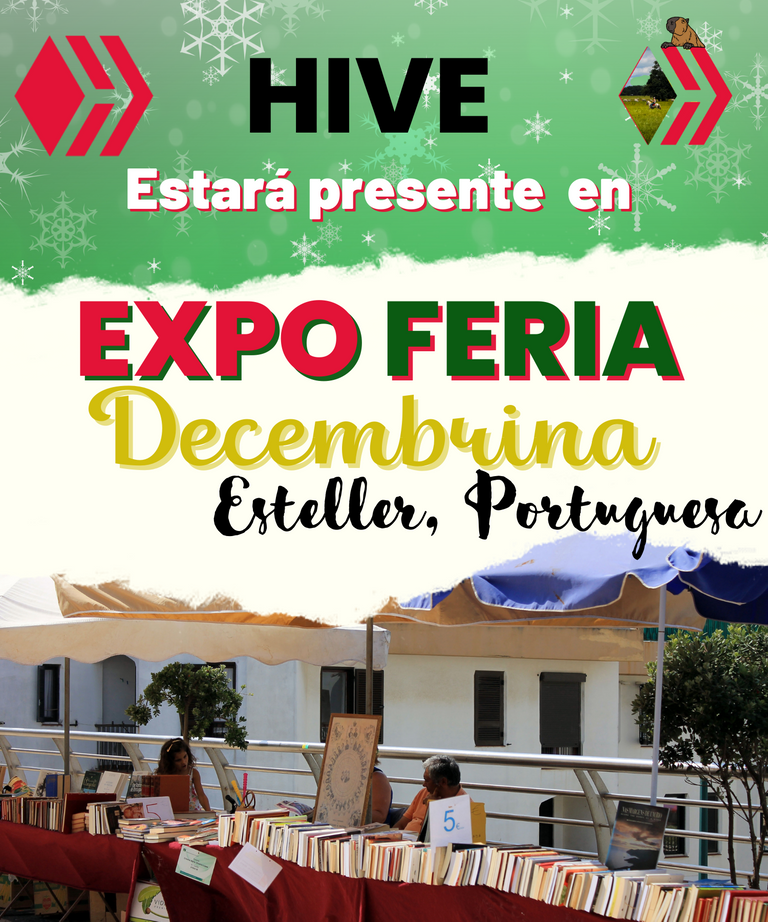 ---
Expo December Fair of Esteller, Portuguesa:
Generally things are built from small to large, so the Expo Fair to be held in Esteller on December 16 is a good starting point to give birth to a spotlight on Hive. The initial idea of participating in it is to attract people interested in the blockchain and encourage its use, which will be promoted through talks and workshops on specific topics and advice on the use of Hive, especially the branch of blogging.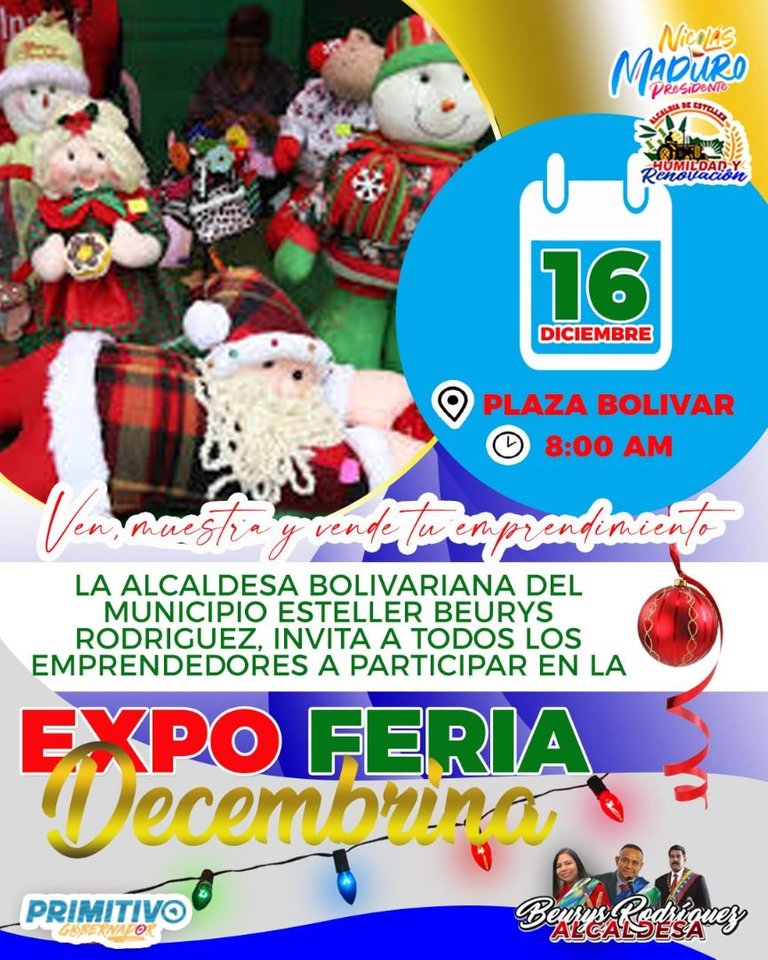 Advertising image of the activity, created by the Esteller Mayor's Office. Courtesy of Ing. Yohanna Hernandez, Director of Planning and Budget.
---
The second step:
After returning an active number, we will proceed to extend ourselves to businesses and ventures, to raise awareness about the use and acceptance of cryptocurrencies from the Hive (HIVE, HBD) ecosystem. At the same time, an account called @hiveportuguesa has been created and set up, which is where the corresponding records of activities related to dissemination will soon be kept.
Specially Designed for @hiveportuguesa
---
Advertising Material Design:
Brochure.
The presence in the upcoming Expo Feria de Esteller, Portuguesa will be the ideal point to arouse the curiosity of the people attending the activity, which includes the population of the town and enterprises established within the Municipality in various areas of items. One of the newly designed materials as advertising material and information dispersal, would be brochures. For the elaboration of the same, I have relied on the informative content of Hive.io and Why Hive?, as I have also used the brand assets as inspiration, in order to give the material more strength. The final result is the following: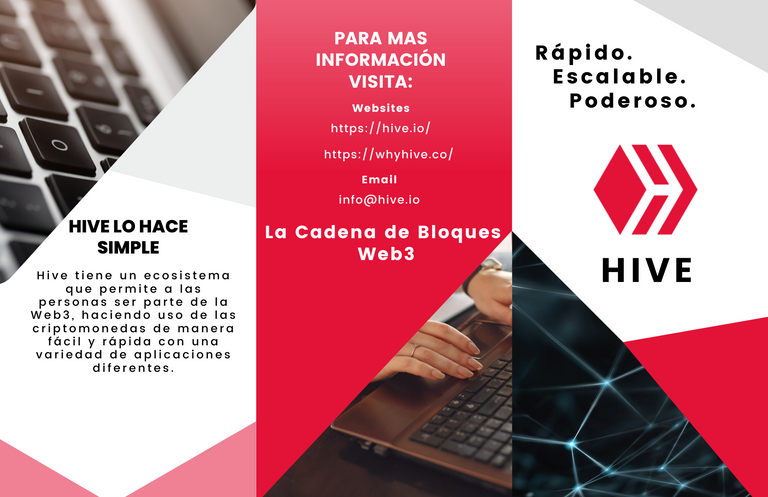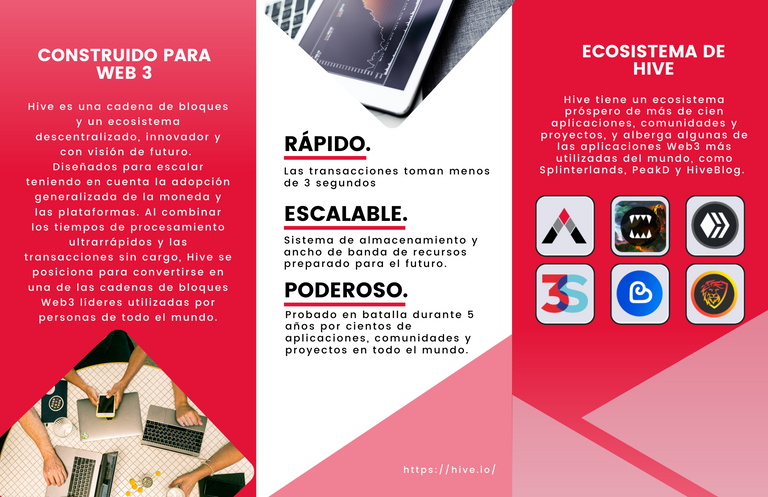 Advertising Banner:
The measurements of the design have been made based on the usual measurement of an advertising banner, 150 cm high by 100 cm wide. For the content and elements, the branding of the official brand was used as inspiration.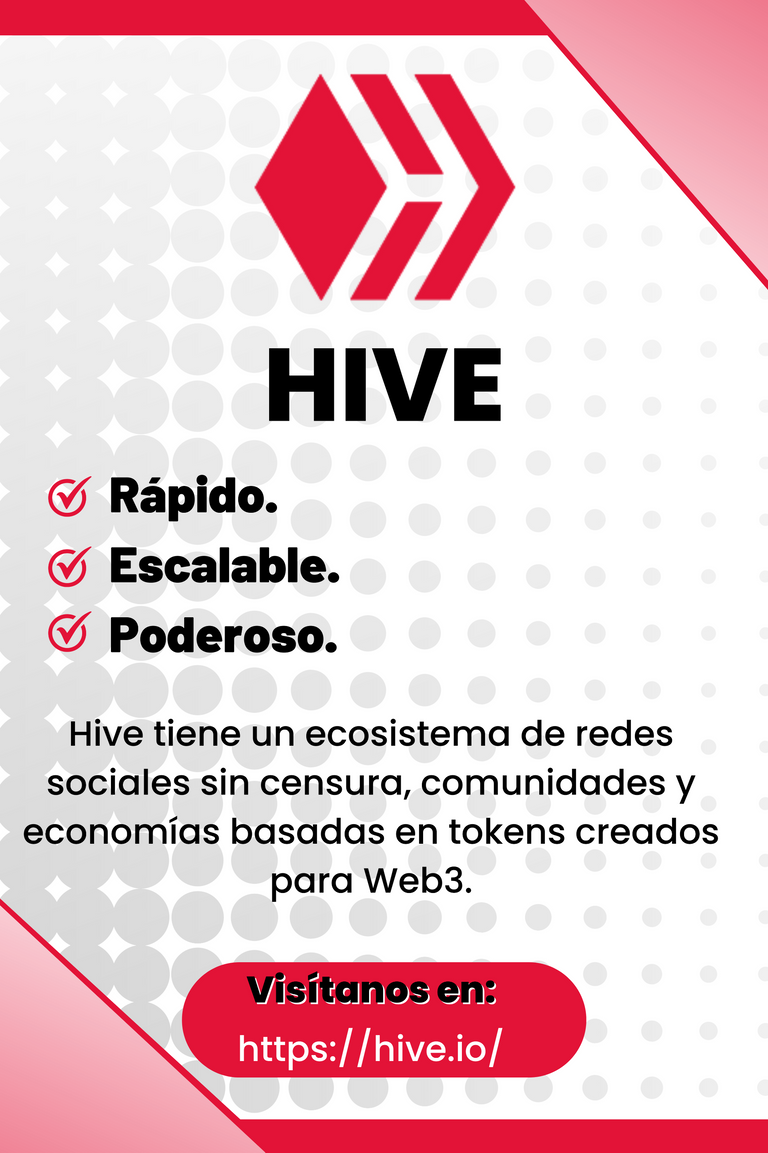 Custom Candy Tag:
As for the personalized candy labels, I can say that it is one of the striking ones. Because I have generated a QR code that will be printed on the packaging and when scanned, it connects directly to the official Hive page. An effective way of connecting between the public and the platform. As a different touch, on the sides the Hive logo.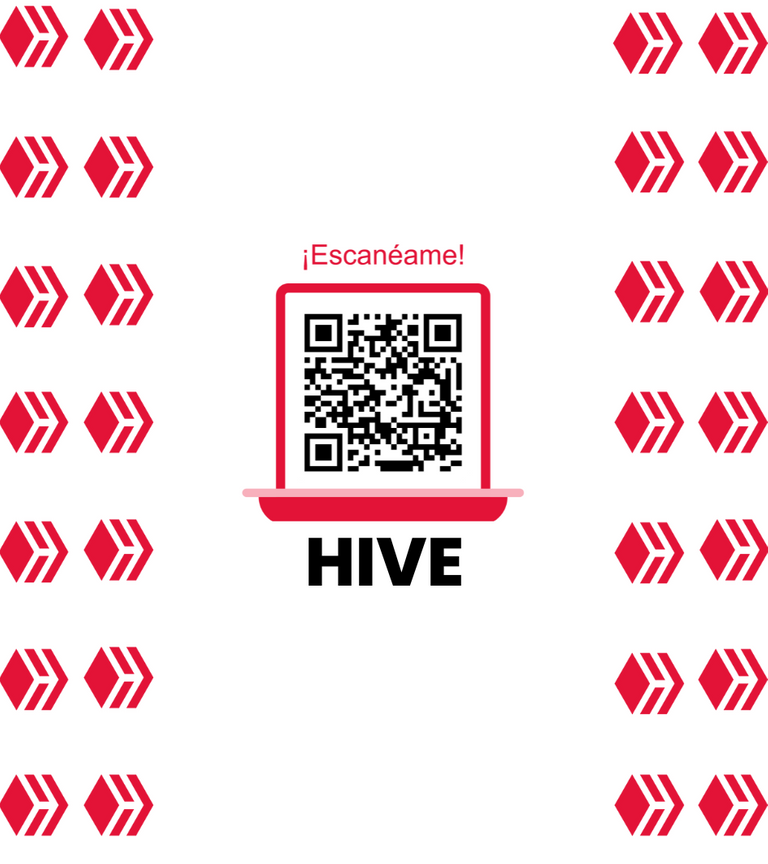 At the same time, I inform you that if you wish to make use of this material or design, you can communicate through my Twitter and thus I could send a PDF option that is ideal for printing. Free to Use, Free of Cost.
---
Random Ideas, soon to be realized:
Design and printing of labels to place it in pens as part of a gift to the public really interested in the platform.

Preparation of Contact List of interested persons, in order to have a bank of participants for future activities.
Regarding the planning of the activities after the presence at the Expo Feria de Esteller, Portuguesa, and the participation of @hiveportuguesa, the schedule is still being coordinated. When it is ready, it will be notified through the official account.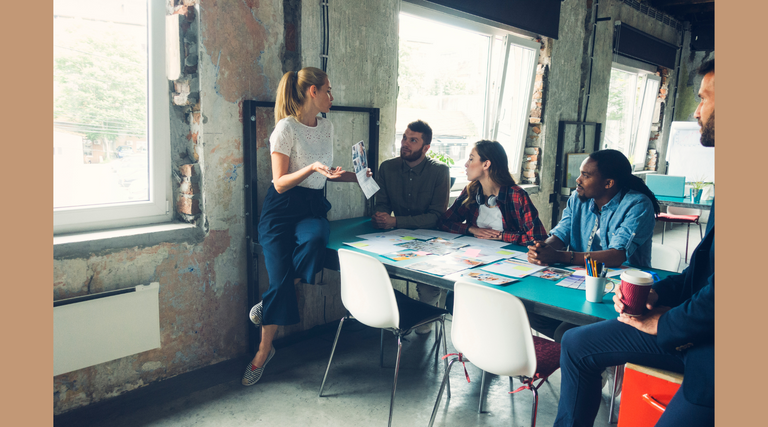 Source
---
This time around, it seems to be all. If you made it this far, thank you very much for your time. If there are any suggestions, especially grateful about it. Greetings, La Cochina says goodbye in Salsa.
Cover Image edited in Canva Pro.
Designs by @hiveportuguesa. Hive Brochure designs, advertising banner, personalized label. Made by me.
Translation: Google Translator.

Original Content
---
---
---